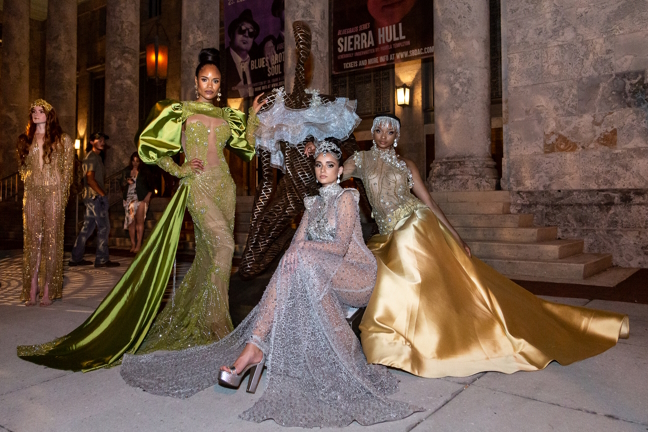 Award-winning fashion designer and entrepreneur Isabel Lopez will present the latest collection for her Isabel Original International label at Couture Fashion Week New York. Part of the 37th season of the prestigious event, the runway show will be held at 4:00 pm on Sunday February 5, 2023 at the Prince George Ballroom in the Flatiron District of New York City.
A native of Colombia, Isabel Lopez moved to the USA in the 1990's to pursue her fashion dreams. She studied at the prestigious Esmoda School of Fashion in Cali, Colombia and at the Burdette School in Boston. Now based in Miami, she is renowned for her unique couture designs that accentuate the sensual curves of a women's body, capturing the spirit of elegance. Each original design is personally created by Isabel Lopez, from cutting to stitching, from embellishment to embroidery; reflecting the designer's talent and passion. The signature phrase of the Isabel Original International brand is "Be Sexy, Be Beautiful, Be Original!"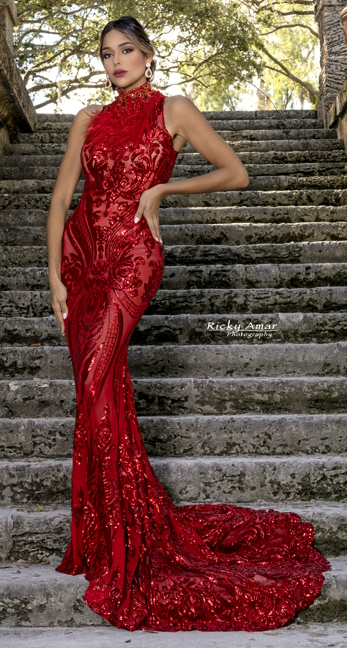 Isabel Original International designs have graced the red carpet at many of the most important events around the USA, including the Latin Grammys, the Billboard Awards and Premio Lo Nuestro, and have been featured in major media worldwide. They have also been shown on top fashion runways such as New York Fashion Week, Boston Fashion Week, Boston Fashion Awards, the Raw Awards, Catwalk for Cure for the American Cancer Society, Rock the Runway, Naples Fashion Week, Fort Myers Fashion Week, and more.
In addition to running her fashion label, Isabel Lopez has experience as a model and actress, and served as founder/director of the Miss Colombia New England pageant. She is also the founder and publisher of Original Living Magazine, another facet of her brand, which gives her the opportunity to feature artists, including herself, on a platform to share their inspired work.