When selecting jewelry, you want something comfortable to wear, wonderful to look at, and that will last a lifetime, so your jewelry materials should be top-notch, and the style of jewelry must be timeless. From a statement watch like a Rolex to the most expensive chain around your neck, certain pieces of jewelry ooze confidence. Here are the top six timeless jewelry pieces to add to your collection that are worth the investment.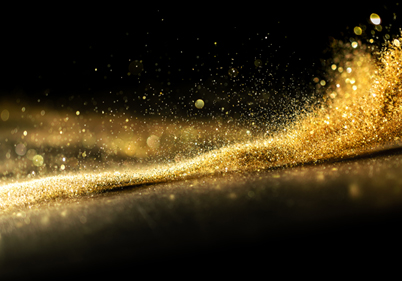 Choose Your Metal
Jewelry materials affect resale value, as well as the longevity of the piece. There are three fine metals that people choose for jewelry – gold, silver, and platinum. Gold has three different colors for you to choose from: yellow, white, and rose. When you're looking at different pieces, make sure the gold you buy is of high quality. Karats refer to the metal's purity and shouldn't be confused with the word carat, which is the measure of weight or density in a gem.
Although traditional fashion guidelines once dictated that you should pick one metal for an outfit and stick with it with all the jewelry pieces you choose, it's fun and daring to break these fashion rules by combining mixed metals. However, certain metals match specific skin tones, so consider how your skin looks with yellow gold or white gold to bring out the best in your complexion and your jewelry.
Key Timeless Jewelry Pieces
Here are some of the most classic pieces to add to your jewelry collection. You'll find that you will be reaching for these pieces again and again.
1. An Heirloom Luxury Watch
Golden or gem-encrusted, a watch is not merely a time-keeper; it is also a style statement, an investment, and a family heirloom to pass on to future generations. When you choose your timepiece, you must pick something you will wear on your wrist for decades.
Many luxury watch brands, such as Rolex, offer models that feature multi-metal bands and cases, with gold and silver links and gems. Choosing a watch made with different-colored metals enables you to wear platinum, silver, or gold jewelry with your watch without clashing.
Look for a watch with a sapphire crystal covering the dial. Sapphire crystals are more chip-, corrosion-, and scratch-resistant than acrylic or mineral watch glasses. Many luxury watches also come with waterproof features, ensuring that they continue working at depths from 100 feet to an astonishing 12,000 feet for the Rolex Sea Dweller. These details increase the watch's durability, a crucial factor considering you likely wear your watch every day.
2. A Classic Solid Gold Chain
One of the most reliable and timeless pieces for both men and women are high-quality chains. With a variety of styles, you can find a chain to fit your every mood. Some are ropy like the Figaro, and some lay flat on your collar bones like the Herringbone. If you're feeling courageous, you can stack your chains, wearing multiples at once for a layered, lavish look. Stagger the length and style, and use a pendant as a focal point if you wear multiple gold chains for men.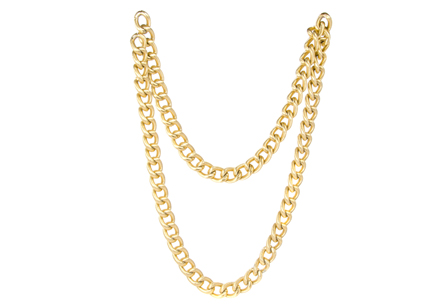 3. Simple Earrings
For men, the two types of earrings that you see the most are earlobe-hugging hoops and studs. Of the two, studs are the most versatile and timeless because of their slimmer profile and endless configurations. Diamond studs are trendy due to the stone's versatility. One large diamond is a significant style statement; however, pure gold studs are ideal for a more minimalist look.
4. A Statement Ring and an Everyday Ring
Plain rings make an excellent starting point if you're new to the world of jewelry, and a solid ring collection never goes out of style. As you build your collection, two timeless pieces are a statement ring for special events and a plain ring that you can sport on any occasion.
A signet ring is the perfect statement piece and ideal for customization. Often adorned with a family crest, large gem, or another important symbol, these pieces exude power and confidence and make excellent heirlooms. Perfect for formal evening wear, this brilliant ring, traditionally worn on the pinky, is a sophisticated statement sure to attract many admiring glances. However, for a ring that you can wear every day, opt for a slim gold or mixed metal band. These sleek, minimal pieces add a touch of refinement to your outfit without looking ostentatious.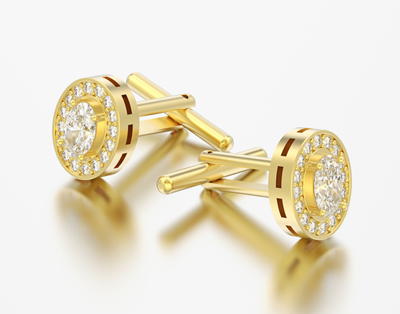 5. Cufflinks
One of the more subtle pieces in your collection may be the pair of cufflinks at the end of your sleeves. While many shirts no longer require links to secure the cuffs, many men invest in gold and jewels to attach the cuffs of a button-down shirt or French cuff as a powerful style statement.
However, cufflinks aren't just for men anymore. Women can adorn their favorite formal shirts and work attire with a little bit of bling at the bottom of each sleeve instead of a bracelet.
6. Bracelets
Bracelets are a great way to add a bit of bling to your outfit. Several classic designs never go out of style, including a solid gold cuff, bangle, tennis bracelet, and a chain. A tennis bracelet is a single line of diamonds encircling your wrist, set in the metal of your choosing. On both men and women, tennis bracelets are chic, durable adornments, offering a subtle silhouette.
The great thing about inline diamond bracelets is that they are understated enough to wear during the day or during more informal events, yet timeless enough to sport at galas or on other important occasions. A cuff is a great unisex statement piece. These bracelets are rigid with a single opening that slips over the wrist. They sit close to the skin and look just as impressive with a casual t-shirt as with a gown. A chain bracelet is a chic piece you can wear every day. Opt for solid gold and a slightly thicker link than you would wear around your neck.
Start Building Your Jewelry Collection
With these six elements in your jewelry collection, you will feel you have the foundation to a fantastic lifetime of looking suave and feeling sophisticated. And it's not just you; investing in timeless pieces means you will have a legacy to pass on to your loved ones. From a classic Figaro chain to the omnipresent Rolex watches, you can't go wrong with these six timeless jewelry pieces that will last your lifetime.