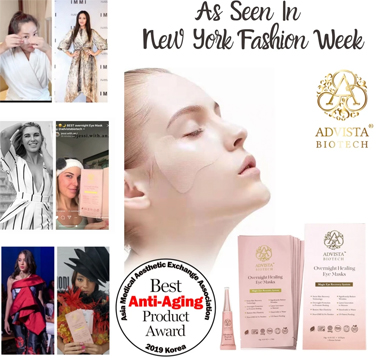 Advista BioTech
Advista BioTech Eye Masks debuted in September 2019 during Couture Fashion Week New York. Famed designer Andres Aquino introduced the gel masks at his fashion show, and guests were fascinated with the healing gel eye masks and the results they received. The innovative eye masks are the ultimate solution to skin problems under the eyes. Advista BioTech Eye Masks employ the concept of Silicone Gel Sheeting (SGC). The silicone sheets cover the scar area under the eyes allowing water to stay inside the skin. The hydrated skin enables cells to be renewed and healthy. Further innovation makes the sheets completely water-soluble with highest bioavailability. They provide both nutrition and water to the eye area to revive wrinkled, sagging, and damaged skin, making it look renewed in just a few weeks. Advista BioTech Eye Masks have not only won over celebrity customers, but were recently honored with the Best Anti-Aging Product Award in 2019 at the Asia Medical Aesthetic Exchange Association conference in Korea. The  innovative product is one of the beauty secrets of fashion model Radi Budyounova. The world-famous model is a brand ambassador for Advista BioTech Eye Masks and uses the product to improve the look of her skin. Visit Advista BioTech on Instagram and Facebook.
---
Nadhly Centella Miracle Serum is a concentrated and advanced serum that features skin repairing, healing, soothing and hydrating benefits. Made with natural plant extracts, it safely improves the overall health and condition of the skin. Centella, also known as Pegaga in Bahasa Malaysia, stimulates collagen production which is important in ant-ageing and in healing acne scars. It also comes with anti-inflammatory and blemish control properties. Centella Miracle Serum is a natural astringent that reduces skin inflammation and redness. It can lessen bacteria growth on the skin while speeding up the healing of scars and infection, important for acne control. Moreover, it contains the active agent, arbutin, which naturally lightens and brightens the skin, as well as allontoin, which has soothing, skin-repairing properties. It is non-irritating and suitable for sensitive skin. It has a light fresh scent naturally, as we insist on a fragrance-free formula. Visit Nadly Enterprise on Instagram and Facebook.
---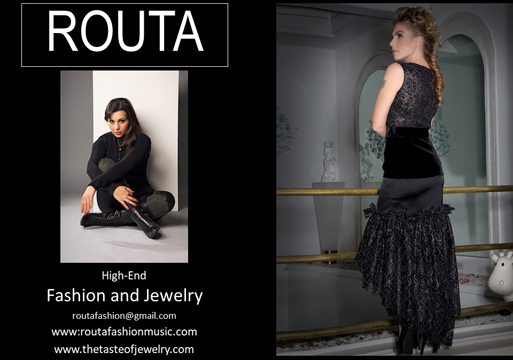 ---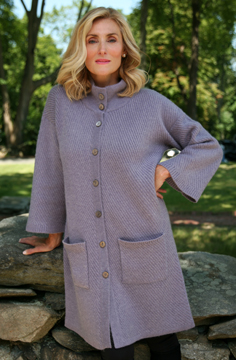 Marco Polo Style
Marco Polo Style is a small fashion label startup, a family-owned business based in the suburbs of New York City with operations in New York and Mongolia. Our unique, handcrafted bedding and apparel blend the best of luxury fiber, unique designs and affordable quality products. Our designs and apparel are produced by select mills in Mongolia, and our business model and mission support sustainable and ecologically responsible production and promotion of both the cashmere and yakdown apparel markets. Indeed, we are pushing the development of yakdown as a natural 'Royal' fiber in its own right, as a more ecologically viable alternative to cashmere. Yak is a durable and lightweight fiber that preserves the skin's heat in the winter yet breathes in warmer weather. Yak yarn is odorless, does not shed and maintains warmth even when wet. The yarn is non-allergenic and contains no animal oils or residue and is not itchy in the least. In a further effort toward sustainability, environmental responsibility and ethical markets, none of our products are made in China, though one of our partner mills uses silk sourced from China. The silk is 'Mulberry silk', which is superior to other silks due to its uniformity in color and texture and it is 100% natural, odorless and hypoallergenic. We are careful to ensure that none of the cashmere or yakdown we use comes from China, and all jobs throughout the production process are kept in Mongolia. This contributes greatly to fiber quality, production quality and product uniformity and order and logistics scheduling. We welcome an opportunity to discuss this amazing industry with you! More information: www.MarcoPoloStyle.com or Facebook at MarcoPoloStyle.
---
Sany Skincare products are infused with antioxidants, peptides, and plant extracts. We are the first brand in the United States to launch a line of beauty products that stars coconut and olive oil. Our value-added India-inspired products are proudly made in the USA. All our skin care products are free of parabens and have not been tested on animals. Our skincare line includes seven products: neck and décolleté crème, facial moisturizing cream, under eye crème, facial oil serum, exfoliating cleanser, facial mask, and a natural deodorant. All are suitable for all skin types, including sensitive skin. Leaping Bunny Certified. Giving Back: We are proud to hire single mothers, the homeless, widows, orphans, and victims of human trafficking. We fight for those who cannot fight for themselves, helping them become independent once again. We believe YOU can help fight human trafficking. This belief drives our mission. More information: www.SanySkincare.com
---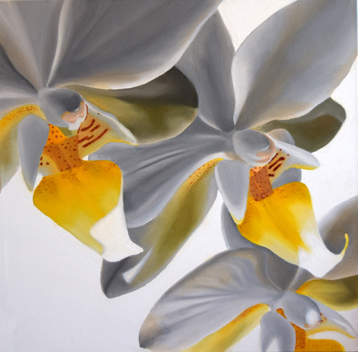 Jessica Morfea
Jessica Morfea is a fine Artist, raised on the outskirts of New York City in an Italian-American household. Immersing herself in nature and regularly taking trips to Manhattan, she learned the beauty of botanical subjects and the fluctuating trends of the art world. Jessica graduated from the School of Visual Arts with a BFA in Illustration. Her artwork explores the boundaries between illustration and classic painting by utilizing traditional style elements mixed with abstract elements and compositions. Jessica shows the delicate complexities of flowers whereas most people only observe flowers from afar. Her technique of color and dimension exemplifies the most minute details, which showcase flowers in a way that are often overlooked. Her passion is using materials like oil to expand the minds of viewers' perspective and bringing the paintings to life. She invites you to be one with nature by immersing yourself in her artwork.
More information: www.jessicamorfea.com
---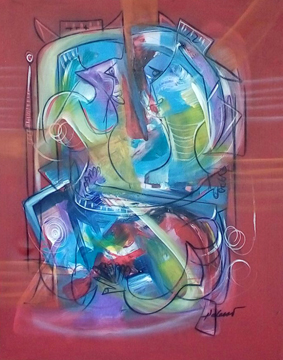 Pablo Palasso
Pablo Palasso is a leading Dominican artist and internationally recognized painter. He is a self-taught artist and cultural investigator. His works represent a sophisticated but unclouded language, that engages its viewer in a visual monologue that is often intimate and personal, and sometimes cathartic. Palasso brings an aesthetic to a creative process that illuminates the abstract brush and gives it "center stage." His works are in many private and public collections, and have been auctioned through various art houses around the world including Christie's Auction House in France. In the early 1990's Palasso traveled extensively throughout Haiti, Puerto Rico, Jamaica, Guatemala, Honduras, Uruguay and the United States for artistic training and development of an international perspective. During this journey he developed what has now become his signature minimalist painting technique. Palasso defines his work as "figurative and abstract." He has participated in more than 25 individual exhibitions and in more than 50 collective exhibitions on various continents. He has been invited to show his art at the Sao Paulo Art Biennial, and has participated in 3 different National Visual-Art Biennials in Santo Domingo. In 2000, the Essex Art Center in Lawrence, Massachusetts honored Palasso for his work, and in 2002 Casa de Campo named him Best International Exhibitor. In 2006 UNESCO awarded Palasso a medal of honor for his artistic endeavors.  More information: www.PabloPalasso.com
---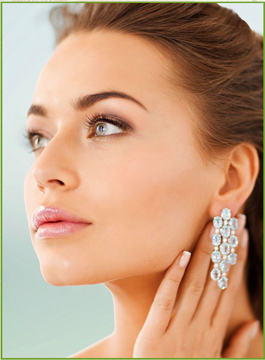 Viva Youth
Welcome to patient focused care that can change the way you look and feel. Viva Youth provides the highest level of plastic surgery consulting, whether you are considering facial plastic surgery, body procedures or male plastic surgery. Viva Youth's director, Danka Nikolic, is a Los Angeles cosmetic surgery consultant, who has matched clients with surgeons for 10 years. Having insider knowledge with honesty and great concern for your safety and beauty, along with discretion, will only benefit you as a Viva Youth client. Viva Youth helps you choose the doctor most suited for your particular needs, guides you from beginning to end, answering all your questions, introduces you to former patients who may share their experiences, and takes the worry out of doing this alone, making it a pleasant experience. More information: www.VivaYouth.com
---
VITVITY is proud to introduce our Luxury Handbag Collection. It is with profound pleasure that we invite you to rejoice in the 5000 years of artistic cultural heritage of China, interpreted into the art of the handbag. Each collection translates an ancient Chinese art into a functional, luxurious and stylish fashion accessory. Each piece will transport you to the auspicious and beautiful cultural history of China. We invite you to join us and explore our exquisitely crafted handbag collection. Browit America, Inc. also unveils their new website: www.VITVITY.com, which showcases the VITVITY brand's dedication to crafting the finest three dimensional effects in luxury leather available in the luxury accessories market today.
---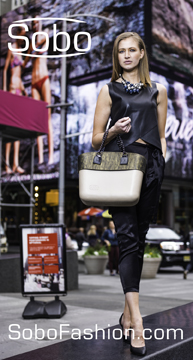 Sobo Fashion
Sobo was designed to be a contemporary brand to be worn daily. Fun, stylish and easy come to mind when seeing and feeling the products. Everything about Sobo Fashion, is actually about you. Our sunglasses and totes are customizable – this of course means that you create your own signature look! Who says a bag needs to be made out of genuine leather to be taken seriously? The Sobo bag is becoming popular for its shape, style and use of materials. Handles are interchangeable and so is the trim. With multiple colors and styles available, there is most definitely a bag for everyone. Use the same bag while on the go daily and at night with just a quick change of accessories. Sobo also offers sets of mysterious yet elegant sunglasses that are also customizable. These hand made frames are all unique so that no two frames are alike. This laid back, Hippy style is in step with the times with just that right twist of fashion. Following a few seasons of minimalism, Sobo Handbags are a breath of fresh, technicolor air.
More information: www.sobofashion.com
---
Gepherrini Handbags are unique and classy, with a wide appeal. In addition to our regular designs, we also offer specially handmade and limited edition styles as well. All handbags are made in Europe (Tblisi, Georgia) with genuine Italian leather to the highest standards. That is why our slogan is "Be inspired by European quality." Based in New York City, Gepherrini Handbags is popular in such major cities as Moscow and Saint Petersburg, and is now promoting and building the brand throughout the USA. To make shopping more comfortable and convenient, we offer free shipping and handling within the USA. More information: www.Gepherrini.com
---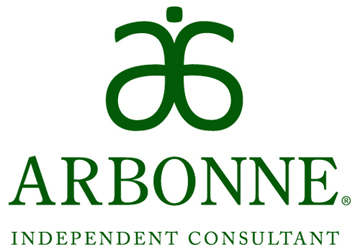 Arbonne International
Independent Consultants Caitlin Mahon and Nancy Alario Beliveau
For 36 years, Arbonne has helped families to create a healthier lifestyle from the inside out. Our Pure, Safe and Beneficial personal care, skincare, baby care, cosmetic and nutrition formulas are 100% botanically-based, vegan-certified, gluten-free, hypoallergenic, pH-correct, kosher-certified, GMO-free and PeTA-stamped. Arbonne products are formulated without harmful chemicals, artificial dyes and fragrances, mineral oil, animal by-products, parabens, waxes, talc, lead, phthalates, and many of the cancer-causing ingredients found in 98% of products sold today. Arbonne products are green for you and your family, green for the environment, and last six months, on average. When we say we help others to lead a healthier lifestyle, we truly mean it. We offer a vehicle that can take anyone in the direction of their dreams. We teach and train our business partners to turn a monthly expense into a monthly income, and to establish time and financial freedom by helping others to succeed. We have a product for everyone, and our best product is our life-changing opportunity.
More information: www.caitlinmahon.arbonne.com or www.nancyalario.arbonne.com
---
Christopher Zeiders
Pennsylvania-based Christopher Zeiders is a versatile contemporary artist with a unique style who utilizes forward-thinking techniques. His work encompasses a wide spectrum of media, making him an innovative luminary. His artistic works include painting, graphic design, high-end fashion photography, sculpture, heraldic crest design, murals, corporate branding packages including logos and advertising, and every creative avenue in between. He has collaborated with clientele from all walks of life, both domestically and internationally, including businesses, high-end fashion designers, models and celebrities. Currently, Christopher continues to build upon his collection of fine art, consisting mostly of painting with a combination of media on canvas. He invites you to attend his ongoing virtual art show via https://www.facebook.com/chriztopherp . To become part of the art show, take a picture of yourself with any of his works of art, and post it to Facebook, Instagram or Twitter with the hashtag #christopherzeiders and you will be entered to win a free original 20×20 painting. Welcome to the show!
Visit Christopher Zeiders on Facebook or Instagram.
---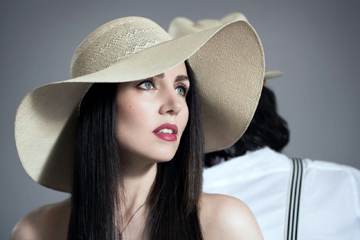 Monticristi LLC
Based in the New York City suburbs, Monticristi's primary objective is to satisfy our customers with our unique products and provide a world class service. Our entire line comes with a Certificate of Authenticity (COA), which guarantees its true origin. Monticristi recognizes that natives of ancient cultures have been mastering the art of straw weaving for generations. We are committed to introduce to the market our hats with their correct name and pass on the true history of the "Toquilla Straw Hat". We aim to become the main distributor by adding a touch of contemporary New York City flair to this ancient technique without altering its incomparable style. All of our hats reflect the exclusive, distinctive, and inimitable characteristics needed to be the finest straw hats. Our hats are certified by the Mayor of Montecristi and the Director of Tourism of Montecristi Ecuador since May 2012. All of our "Toquilla Straw" hats are considered the finest straw hats in the world independently of the finished quality of each hat, due to the location of the plantations and their unique climate, as well as the expertise of our weavers. This ancient technique of straw weaving was recognized by UNESCO as an Intangible Cultural Heritage of Humanity giving the products universal value. In addition, a Monticristi has more than 4,000 years of craftsmanship history that has been passed down from generation to generation. Monticristis are currently displayed and sold at the exclusive JJ HAT CENTER on 5th Avenue in NYC and other premium retailers throughout the country.
More information: www.monticristi.com
---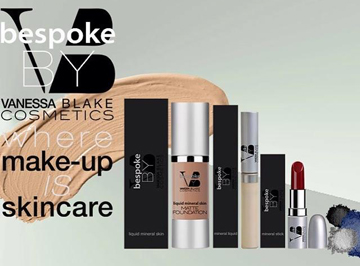 Vanessa Blake Cosmetics
Vanessa Blake Cosmetics (VBC) is a company that has created a brand concept consisting of makeup, bespoke cosmetics and skin and body care products utilizing multiple channels of distribution. As originally a UK-based brand sold internationally in stores and websites, Vanessa Blake Cosmetic's appeal has been its high-end glam as well as its well-being approach to beauty, beauty services and skincare. The company's portfolio is composed of completely natural products and services that embraces and caters to every skin tone and complexion. The company has been shrewd in its marketing to generate buzz by supporting and sponsoring media events (film festivals, etc.) with local talent showcasing the brand
---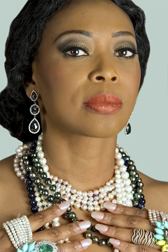 Nehita, Inc.

Monalisa Okojie, founder and CEO of the exclusive Nehita jewelry brand, uses a wide variety of gemstones in her designs such as rubies, sapphires, emeralds, topaz and diamonds. Clients include such celebrities as Natalie Cole, Alan Cumming, Josh Henderson, the late Whitney Houston, Meagan Good, Jennifer Love Hewitt, Brandy and Tyler Ferguson, and her jewelry has been featured in many publications. Ms. Okojie started out as a practicing attorney in Nigeria, but gave up a promising career to become a world-renowned jeweler. Nehita has now expanded its product line to include brilliant colorful silk scarves inspired by African prints. These scarves are perfect for both men and women. A percentage of the proceeds of the new collection will be donated to Upward African Woman, Ms. Okojie's charity which is focused on helping to provide underprivileged African women and children with educational materials and support.
More information: www.nehita.com
---
Liv Luadi is high-quality, high-class custom shoes and accessories. The shoes are purchased wholesale and are hand-embellished to order – meaning we wait until you give us your design specifications before we even touch the shoes. This ensures that your couture shoes truly are made just for you. The inspiration for LivLuadi comes from a sewing lesson, gifted to our master designer from her grandmother – the result of which sparked the creativity and drive to create a one-of-a-kind business for one-of-a-kind people. Today, Liv Luadi consists of a group of artisans catering to brides looking for that special touch of sparkle, elegance and personality. And just as that one special gown evokes a gripping emotional reaction, so, too, does the craftsmanship and attention to detail that is put into every Liv Luadi shoe. But, these custom shoes aren't just for brides. Liv Luadi has been requested to make couture designs for every occasion imaginable. Whether it's your Sweet 16, quinceañera, bachelorette party, or if you are just an avid shoe collector, Liv Luadi can craft the perfect shoe for you!
---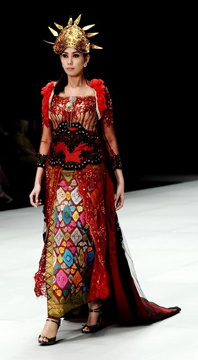 House of Asri Welas
Asri Welas is a well-known TV actress, presenter and broadcaster in Indonesia. She launched the House of Asri Welas fashion brand 9 years ago, with a focus on designing exquisite kebayas, the traditional blouse-dress ensemble widely worn throughout Indonesia, Malaysia, Singapore and neighboring countries. Asri Welas has shown her fashion designs at Indonesia Fashion Week and her designs are sold in several stores in Indonesia She has cast her eye on the American and European markets as her brand continues to grow. The House of Asri Welas produces its own high-quality fabrics for its garments and accessories, and often supports native artisans who create the accessories used in Asri Welas's fashion shows. Asri Welas's designs also help preserve the unique and valuable cultural heritage of Indonesia, while bringing it to international attention. Upcoming collections will include more casual kebayas for everyday wear. Asri Welas made her USA debut with a fashion show at Couture Fashion Week New York in February 2015. See VIDEO of the show. More information: www.houseofasriwelas.com
---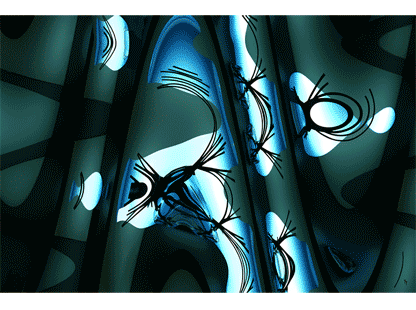 Tatiana Tret
Tatiana Tret is a Russian-born American artist who works with a multitude of media, painting, photography, sculpture and digital media. Her work incorporates some of the most important historical aspects of classic and modern art, namely sculpture, photography and abstract expressionism. Tret is best known for her "Glass in Motion" series, which has been exhibited in gallery and museum shows across the USA. In 2014 she debuted her new project, "Metavision", which utilizes mobile devices and wearable technology, and offers a level of interaction allowing the viewer to experience a simulation of the artist's inspiration for her 3 dimensional mixed media series. Tret's latest body of 3 dimensional work is based around manipulated digital photographs of glass objects and stained glass, the images are then produced as unique aluminum relief sculpture. Apart from the printing of the image onto aluminum, everything is created by the artist, from the selection of the glass subjects to the sculpting of the aluminum. Tret has created objects of beauty that appeal to the average person's love of the beautiful aesthetic and imaginative design, yet there is real substance to the conceptual process for intellectual appeal, to those who look deeper. "My artwork is a fusion of creative energy and color harmony," says Tatiana Tret.
More information: www.tatianatret.com
---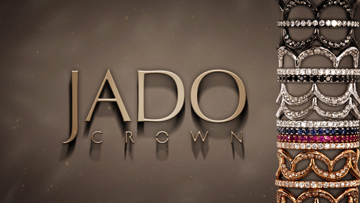 Jado Crown
We are proud to partner with the Couture Fashion Show to introduce you to an exquisite collection of Jado Crown Rings that capture the beauty and elegance of passionate romance. The designers envisioned to create jewelry that expresses the pinnacle of mathematical, spiritual, and aesthetic perfection. Jado Crown carries a "gender-free" line of jewelry which combines male and female qualities in harmony which can be worn by anyone. Jado Crown is a luxury jewelry company that is trusted for its creativity, vision and excellence. "You don't have to be Royalty to wear a Crown."
More information:  www.jadocrown.com or Facebook :: Twitter :: Tumblr
---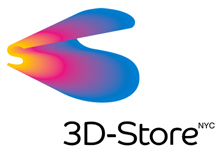 3D-StoreNYC
3D-StoreNYC is a dynamic, innovative and fast-growing company specializing in 3D printing, 3D modeling and supportive 3D printing services. Working with businesses and individuals from a variety of different industries like Medical and Dental, Architecture and Design, Jewelry, Automotive and Engineering, the company's comprehensive approach offers solutions from purchasing 3D printers to ongoing support of the related equipment. 3D-StoreNYC cooperates with businesses, private and public organizations that use advanced prototyping technology in their field. The creation of 3D prototypes enables visualization of details and parts of any complexity.
More information: www.3d-storenyc.com
---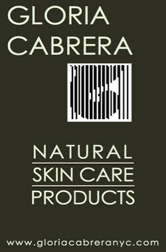 Gloria Cabrera
Natural Skin Care Products
A Natural Way of Beauty.
With the combination of science and natural Asian ingredients from herbs, plants, grains and flower oils, we have created a skin care line that revitalizes and helps keep the skin's true beauty.
More information: www.GloriaCabreraNYC.com
---

American Laser Skincare
American Laser Skincare is the nation's largest and most experienced provider of laser cosmetic services, offering laser hair removal, cellulite reduction, body contouring, skin rejuvenation, and skin tightening. Since 2001, American Laser Skincare has performed over 8.5 million treatments in our more than 150 clinics across the country.
More information: www.americanlaser.com
---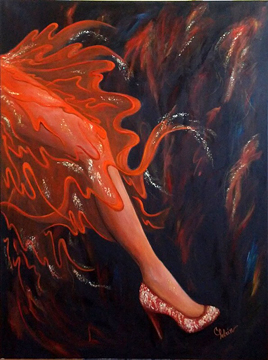 Celine Pellerin
A native of St. Aubert, Canada, Celine Pellerin has applied her creative talents to many artistic endeavors including drawing, crafts, hairdressing, sewing, and painting. A mother of two, she has a degree in technical industrial engineering and is a certified therapist in neuro-linguistic programming. A self-taught artist, Ms. Pellerin has created drawings for the Children's Wish Foundation and has contributed her talents to several other causes. Her artistic passion is increasingly devoted to painting and acrylic is her preferred medium, although she has done many pieces in wood, glass, metal, plastic and fabric as well as canvas. The character of her art changes depending on the medium. She worked for six years with the St-Jean Port-Joli art shop, while also pursuing her own works. In 2007 she opened her own art shop.
Ms. Pellerin's work has been exhibited at galleries in Quebec, Canada, Italy, New York, Brazil and the Cote d'Azur in France. Her comments were requested by a painter for an art book in India and she was recently selected for inclusion in a book combining visual arts and poetry in 2014, Quebec. She has participated in many national and international exhibitions.
For Celine Pellerin, being an artist is the pleasure of painting the world in her own way… and hoping that her world enchants you.
More information: www.CelinePellerin.com
---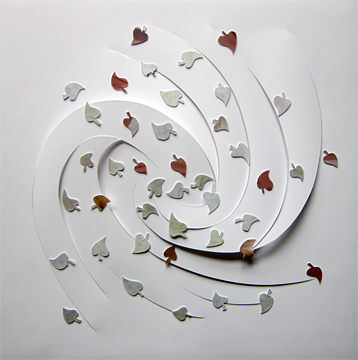 Melanie Ezra
Melanie Ezra is a UK-based fine artist who uses her own original photos to create beautiful and intricate collages. She often works in series, providing visual responses to external stimuli such as literature, science, and music. Her collages and photographic works have been shown at Studio Voltaire London, as well as galleries in Germany, Italy, Brazil, and several shows in New York and Minnesota. Her work is in private collections worldwide. Her output is prolific, as is her inclusion in shows both internationally and in the UK. In 2014 alone she is featured in 18 group shows, curated 4 UK exhibitions, and shown as a solo artist in Shrewsbury UK. Ms. Ezra's artworks are often tiny and rarely larger than 4" x 4". Each collage is a physical reconstruction using tweezers and scalpel, meticulously recreated in painstaking detail. By reworking with her own imagery she questions the veracity and accuracy of a memory of original experiences. Each collage narrates differing qualities and interpretations on what can be considered the truth. The artist alters and amends details so subtly that the viewer often has to look twice to believe what they are seeing. The imperceptible layers of paper, beads, and occasionally pins, give an almost 3D single plane effect which reanimates the photograph on which it is based. The deconstructed subject matter becomes almost irrelevant since it is the effect of the reconstruction that the viewer is inevitably drawn to.
Ms. Ezra describes herself as a "renegade arts experimentalist" and is happy dabbling in anything that pushes her work to the limit and broadens her own potential.  More information: www.MelanieEzra.com
---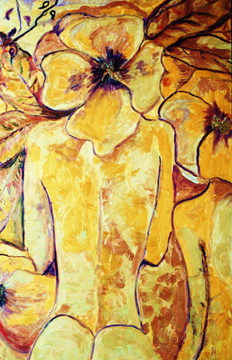 Esperanza Tielbaard
Esperanza Tielbaard is a native of Colombia who now resides in New York State. She specializes in creating figurative, landscape, and contemporary abstracts. Her dynamic paintings celebrate the elegance and rich geography of her home country and evoke the mysteries of Colombia's ancient civilizations. Bold geometric lines capture lyrical rhythms while deep acrylics mimic mountains and the ever-changing beauty of the landscape. Her paintings are fueled by a passion for the natural world and its abundance. A multi-disciplinary artist, Ms. Tielbaard uses many modern materials as well as metallic acrylic paints to create her pieces. Ms. Tielbaard attended the Conservatorio Antonio Maria Valencia of Fine Arts in Cali, Colombia, and won the Memorial Prize as part of the Associated Artists of Central NY members show 2011 and 2012. The artist has exhibited throughout the Americas and in the UK. Ms. Tielbaard's work has been published on several group and solo collectives and exhibits.
More information: www.esperanzatielbaard.com
---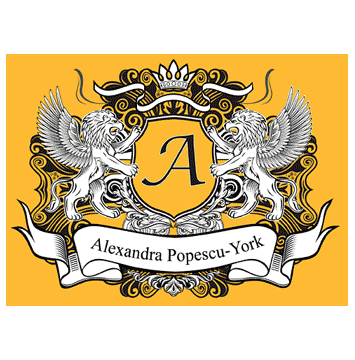 Alexandra Popescu-York
A world of art, fashion and beauty.
Alexandra Popescu-York is a Romanian born, New York based artist and designer. Her art work is emotional, vivid and symbolic, combining her design work in the fashion industry with a true passion for painting.  Ms. Popescu-York has created a style uniquely her own, a bridge between fashion and art.
More information: www.alexandraartanddesign.com
---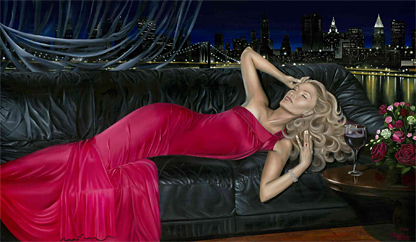 Oksana Tanasiv
Oksana Tanasiv is Ukrainian-born American artist known as an Artist of Fashion who recreates fashion as a 3-dimensional art form through the use of fabric and Swarovski® crystals on canvas.
More information: www.oksanatanasiv.com
---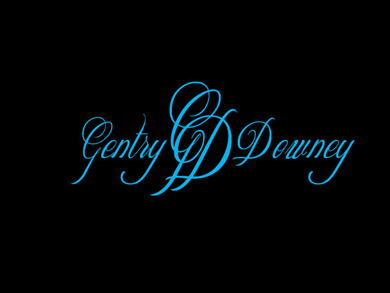 Gentry Downey Luxury Shoes
Gentry Downey is a brand born of a desire to create a luxury shoe hand-crafted in the USA with the style and elegance most often associated with luxury European brands. Gentry Downey designs are classic and timeless, with pops of color that transition flawlessly from pairings with everyday basics to parading the latest trends. Gentry Downey shoes are engineered to be supportive and comfortable, while remaining sleek and stylish. Each pair is padded with shock-absorbent cushioning, and lined with luxuriously soft lambskin leather.
The designer: Candi Downey holds degrees in Accounting and Business Management and spent 10 years in corporate America as an accountant. Shoes have always been her core passion. and after the success of making her own custom wedding shoes, she decided to follow her dream of starting her own shoe business. She studied shoe-making in Budapest, Hungary under the tutelage of Master Shoemaker Marcell Mrsan. Soon after, her first Aglaea style high heel was born.
Although she loves the art of shoemaking and hopes to continue to improve her skills in the craft, Candi's business dream is to support the US economy by sustaining, and eventually creating, jobs in the industry she loves. She currently works with an artisan factory in Los Angeles and personally hand selects every hide of leather and works side-by-side with the pattern maker to ensure both style and comfort are achieved.
More information: www.gentrydowney.com
---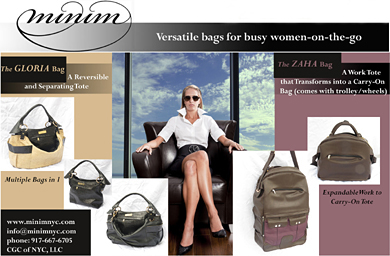 MINIM Bags by CGC of NYC Accessories
MINIM is the first line of light travel bags to be launched by CGC of NYC Accessories, LLC. An homage to pioneering women in their fields, the 2013 collection celebrates and is named after women who have had the courage to persevere in male-dominated fields. The bags, too, exemplify a pioneering spirit by having such adaptable features as transforming from one bag to another or having the capability of becoming 5 bags. The bags, essentially, are meant to be "sidekicks" to courageous, on-the-go, and indomitable women.
More information: www.minimnyc.com
---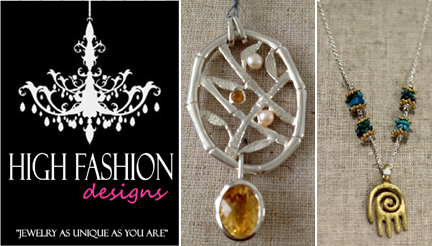 High Fashion Designs
High Fashion Designs is a design house of multi faceted jewelry designers. We specialize in our own unique designs as well as other designers to bring our customers the best in fashion and fine jewelry. We specialize in cultured freshwater pearls, South Sea, Tahitian and semi-precious and precious gemstones in fashion accessories as well as sterling silver and gold jewelry. We also create custom animal charm bracelets with pearls designed by Rosemarie Blandina. Felicia Alquiros, her daughter, is also a designer for the company and specializes in trendy and unique jewelry creations. To see the newest jewelry photos visit our fan page at www.facebook.com/highfashiondesigns or contact us at [email protected]
---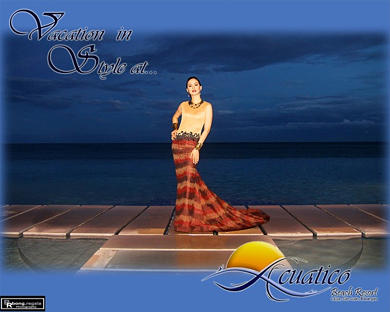 Acuatico Beach Resort
Acuatico Beach Resort is located 140 km (87miles) south of Manila and lies on a brief stretch of Laiya's famous 4-km beach in San Juan, Batangas, one of the Philippines' most popular vacation destinations. About a three-hour drive from Manila, it is the only exclusive luxury resort of its kind in Laiya with fully furnished Balinese-inspired modern villas and rooms that can accommodate a maximum number of 70 guests.  All of these open to spectacular views of either the mountains or the sea. Since it opened in 2008, it has become a preferred holiday destination among local and foreign tourists.
More information: www.acuaticoresort.com.ph
---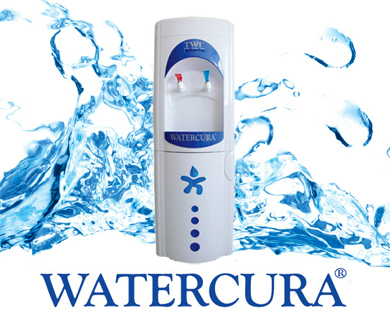 The Water Initiative
TWI® is a team of leading global business executives and renowned scientists who develop and deploy "Point-of-Drinking" ("POD") water systems to fit local conditions. We engage local communities to co-create unique business development models to deliver customized and sustainable technology solutions which effectively remove water contaminants such as pathogens (bacteria and viruses), unsafe levels of inorganic materials (such as arsenic and fluorides) and harmful chemicals. Just as cell phones enabled billions of people to leapfrog the need for telecommunications equipment, TWI's Point-of-Drinking solutions will enable billions of people to leapfrog the need for central treatment plants and bottled water. More information: www.thewaterinitiative.com
---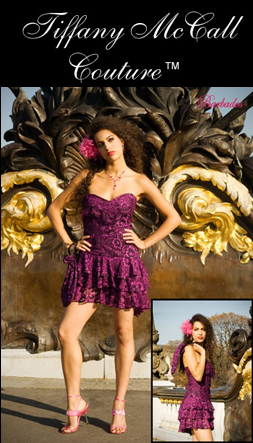 Tiffany McCall Couture
Tiffany McCall Couture presents Femme Bijoux at Couture Fashion Week. The collection is inspired by precious jewels from around the world, luxury French lace and Italian silks. This collection is for the feminine delicate woman, who indulges in exotic high quality luxurious fabrics from Europe and avant-garde designs. Femme Bijoux at Couture Fashion Week is an event not to be missed!
---

Laser Cosmetica
Laser Cosmetica is the leading provider of laser aesthetic services in New York. We have six locations, and we have been in practice for over eight years. With over 250,000 clients nationwide, Laser Cosmetica is your first choice for an experienced laser hair removal provider. We have a wide array of state of the art technologies, and multiple modalities for each service provided. Our laser hair removal NYC facilities are cutting edge, our staff consists of highly trained licensed estheticians, electrologists, nurse practitioners and medical doctors. We work closely with our nationally renowned plastic surgeons and medical consultants to provide the best possible laser hair removal treatments. We provide the safest, most effective, most comfortable results in laser today. We have been featured in Vogue, Life & Style, and 944 Magazine. At Laser Cosmetica, we obsess about wrinkle reduction and flawless skin. We obsess about safety, comfort, and results. We believe that the way you look should never be an obstacle, and that skin care done right can change your life. At Laser Cosmetica, we obsess so you won't have to.
---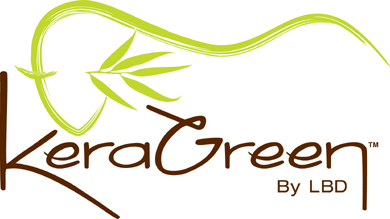 KeraGreen
Official Hair Products – Couture Fashion Week February 2012
Our group consists of health conscious experts with over 35 years of experience in the health and beauty industry. Through Lord Beauty Designs (LBD) we are proud to present our new and exclusive product: KeraGreen Keratin & Protein Hair System; the only complete hair restoration program through the use of organic ingredients. Setting us apart from all other keratin hair treatments in the market, we are relevant in a time when "Green is In". Lord Beauty Designs is committed to continuously searching for methods to restore damaged hair through the use of superior natural ingredients and certified organic extracts that won't expose our clients to unnecessary health risks. "Go Green with KeraGreen".
More information: www.keragreen.com
---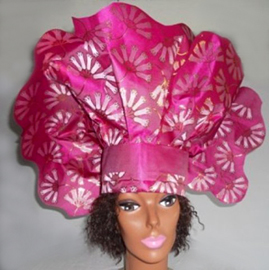 Crystal Headtie & Fashions
For decades African women have adorned their heads with the "gele," headties made from high-quality damask, aso-oke, ankara, brocade or Swiss fabric. Caroline Ilogienboh's design of the gele or "hat head tie" as she calls it, is contemporary in style with a distinctive cultural infusion. A unique feature of the hat head tie is that it folds flat, fits in a handbag, making it easy to transport or store and offering an instant styling accent in multiple dimensions – an appealing convenience for today's woman on the go.
Nigerian-born Caroline Ilogienboh was educated in Canada and has lived in the US for over 20 years. She launched Sun Rose Publishers & Production in 2001 and has published several books, two of which are award winners. Ms. Ilogienboh, who is also a playwright and producer as well as a designer and writer, gained media attention in 2009 when she won a silver medal from the Independent Publishers Book Award competition in New York for her sixth self-published book Saving Bekyah – Confronting Female Circumcision, Sexuality & Womanhood and the subsequent coverage by the New Jersey Star Ledger. She recently produced Visa Lotto Palava, which played in several theaters in New Jersey.
---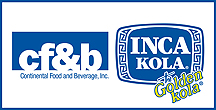 Inca Kola
Inca Kola, The Golden Kola, was developed in Lima, Peru in 1935. Its unique mixture of exotic flavors and brilliant color has intrigued consumers from the very beginning. Everyone who tastes it gets their own distinctive flavor experience. Inca Kola was so well accepted in the Andean nation that it was adopted by Peruvian consumers as a symbol of national pride. As Inca Kola increased in popularity it soon became the beverage of choice for the majority of soft drink consumers in Peru. Inca Kola is the only brand to outsell Coca Cola in a national market and it continues to maintain the leadership role in market share as the number one brand in Peru. In 1981 the brand was introduced into the North American market. The brand was later purchased by the Coca Cola Company, and subsequently sold back to Continental Food and Beverage, Inc., the very company from which they had purchased the trademark. Today CF&B is the exclusive bottler for the Inca Kola brand in the USA. Inca Kola is continuing its journey and expanding into international markets such as Japan, Australia, Italy and Spain.
Inca Kola, in its unique proprietary glass bottle, is making its debut at Couture Fashion Week in NYC in February 2012. The delicious beverage features pure cane sugar in an elegant unique design sure to capture the fancies and tastes of the discerning fashionista.
More information: www.incakolausa.com
---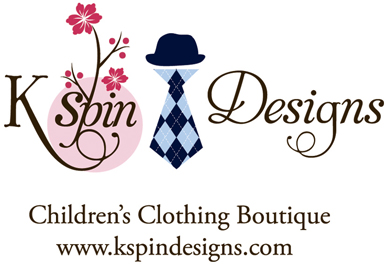 KSpin Designs
KSpin Designs is a luxurious children's clothing boutique created for the greater purpose of educating the public about melanoma prevention. Founded by successful businesswoman and former model Kerry Lynn Spindler – herself a melanoma survivor – KSpin Designs' clothing line offers unique designs as well as eco-couture selections crafted from top quality re-manufactured fabrics. After only two years of operation, Spindler has already formed partnerships with several major sponsors and has received significant international media attention for her unwavering efforts at skin cancer awareness, as well as her timeless designs.  In February 2011 Spindler launched 'PrettyPale.Org,' her Melanoma Awareness foundation that helped raise over $200,000 in its first year alone.
More information: www.KSpinDesigns.com
---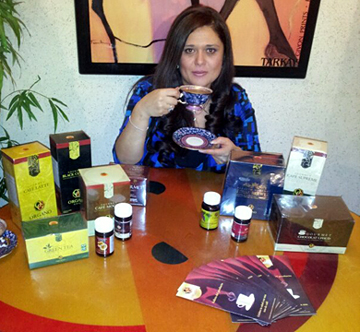 Organo Gold
Fine quality gourmet coffees and teas, nutraceuticals and personal care products. Organo Gold's Gourmet Cafe Supreme combines the power of Ginseng and 100% Certified Organic Ganoderma, for a smooth latte blend perfect for coffee drinkers looking for a natural lift to their day.  OrGano Gold Gourmet Mocha is an elegant combination of the OG Gourmet Latte and chocolate.
---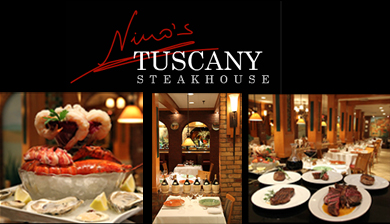 Nino's Tuscany Steakhouse
Welcome to restaurateur Nino Selimajs newest masterpiece, Nino's Tuscany. Many New Yorkers, especially those from the Upper East Side, have previously experienced the hospitality, graciousness and warmth at Nino's, Ninos Positano and Osso Buco. Those of you who have not experienced any of Nino's successful Italian eateries will be enthralled by the newest member of the family, and the wonderful Tuscan fare it presents to patrons. An affordable lunch and dinner price fixed menu is available each day. An impressive wine list accompanies the innovative menu, as over 150 bottles make an appearance. Super Tuscans are readily available of course, as are many fine French and Californian selections. Nino's Tuscany stands out from the overcrowded Italian restaurant scene and will rate an A-plus on any restaurant report card. More information: http://ninostuscany.com/
---

Arno Ristorante
Arno is the premiere Italian Restaurant located at 141 West 38th Street, perfectly situated d between the Theatre and Garment Districts and just a few short blocks from Madison Square Garden. Arno features Northern Italian cuisine in a traditional upscale setting. We specialize in Italian veal dishes using only the finest cuts of veal. Join us for lunch or dinner and mingle with business associates. Our bar is a hot spot for those who enjoy outstanding wines by the glass and small plates. Our Party rooms are available for your corporate meetings, weddings or get togethers with family and friends. Qui, si beve e mangia bene! (Here, one drinks and eats well !)
More information: www.arnoristorante.com
---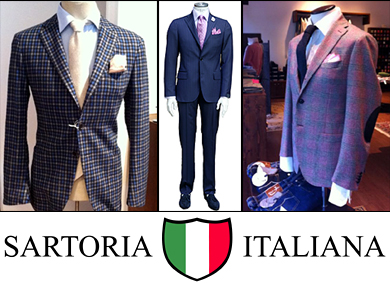 Sartoria Italiana
SARTORIA ITALIANA represents a daring mix of "Tomorrow's Fashion Today" with "Classic Fashion Forever" with its experienced, young designer, tailor and owner Giovanni Cicciotti, a name you will hear much more of in the future. SARTORIA ITALIANA is one of the exhibitor-sponsors of the 2012 Couture Fashion Week this year, with its men's boutique showroom based in Torino, Italy since 2001, and Mr. Cicciotti has been working with a highly distinguished clientele for over 15 years throughout Italy, Eastern Europe, and Asia, including Italy's #1 Professional Soccer Team JUVENTUS's Head Coach, Antonio Conte. Giovanni Cicciotti is premiering his collection of 100% handmade, Italian, made-to-measure shirts and suits in his exhibit in NYC for the first time.
---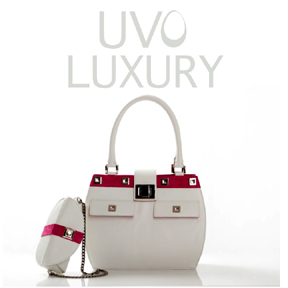 Uvo Luxury
Uvo Luxury designs handbags and accessories targeting successful, stylish professional women. The brand reflects the values of women who want to purchase products that combine unique modern styles, exceptional USA-made craftsmanship, and above all intelligent design for exceptional functionality. To that end Gigi-Karmous-Edwards uses her engineering and research scientific background of 27 years and her flair for design to create products that are at the core scientific creations wrapped in art. Gigi even assigns products scientific names like the Element, Loci and Eclipse, which give an edgy feel to the brand. Uvo Luxury is destined to be on the cutting edge of fashion and technology. The Lisa handbag is a one-of-a-kind designer handbag of 2012, and the latest Uvo Luxury Handbag. The Lisa handbag is designed by Gigi Karmous Edwards in collaboration with Lisa Vanderpump of Bravo TV's Real Housewives of Beverly Hills. It is an example of how beautiful and elegant a handbag design can be and still meet all the needs of today's modern woman. Style and Function. This handbag has it all, from ipad bag, to makeup bag, evening clutch to sewn in sunglasses case, Gigi and Lisa have thought of it all. This bag boasts Swarovski crystals, the finest pink suede and designer STAIN-RESISTANT WHITE leather in the world, a crystallized padlock, and coated linen lining.
More information: www.gigikarmous.com
---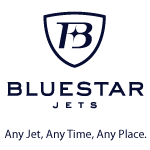 Blue Star Jets
Blue Star Jets is the largest broker of private jets for hire, under United States Federal Aviation (FAA) regulation Part 135, offering its clientele unparalleled service and the ultimate in luxury and convenience. Business executives who regularly travel on private aircraft started Blue Star Jets as a result of their frustration with the lack of service and cost of flying privately. They quickly realized that most business and leisure travelers using private jets did not need to own a full or fractional ownership of a jet. Charter flights are a far more cost effective and flexible alternative to full or fractional aircraft ownership. Blue Star Jets is the only complete jet charter brokerage company you will ever need. All flights are operated by Part 135 carriers. Operators providing service for BSJ's clients must meet standards set forth by the Federal Aviation Administration (FAA). We offer access to Helicopters, Turbo props, light jets, medium jets, heavy jets and airliners.
Click for more information.
---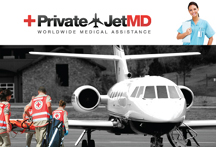 Private Jet MD – Medical Travel Emergency Assistance Company
Prepare for the unexpected and never worry about the "what if's". Private JetMD membership provides peace of mind and stress-free travel for you, your loved ones, and your employees. From sudden illness to injuries and even tragic accidents, if you're more than 150 miles from home you can trust Private JetMD to get you the emergency medical treatment you need.
---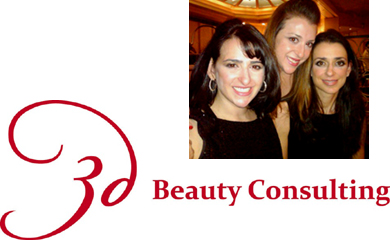 3D Beauty Consulting
We are beauty creators for modern women. Our image consulting services are 3 dimensional, providing customized makeovers to women in the areas of Beauty, Mind, and Soul. The company has been shaped from a 360° holistic approach to beauty and on a foundational premise of wanting to help women of all ages and backgrounds to reconnect with their beauty confidence. Beauty is for all women at every age! 3DBC taps into women's aesthetics and emotions, 'having it all with no regrets' and harnessing women's feminine energy to define themselves through their own personal reflection. We like to think of it as, 'No regrets, No apologies, No exceptions… YOU! More information: www.3dbeautyconsulting.com
---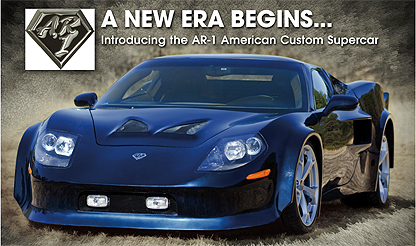 Alessi Fiberglass
The AR-1 is a motorcar especially built for you – the discriminating driver. With production limited to fifty cars, the AR-1 owner will have one of the most impressively styled, carefully engineered and faultlessly handcrafted mid-engine sports cars in the world. Alessi Fiberglass, Inc. maintains the old world standards of craftsmanship while integrating today's most innovative automobile technologies. Our expert craftsmen are specialists in their field and demonstrate their pride in workmanship by inscribing a plaque in the engine compartment. No less than four craftsmen are assigned to build your AR-1. In the end, you will have created the ultimate mid-engine sports car that is as much art as driving performance. And like any great work of art, your AR-1 will be a unique creation that is widely admired.
---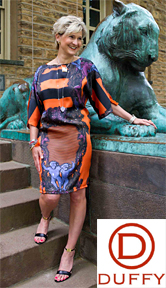 Tammy Duffy Designs
The distinctive look that Tammy Duffy fashion designs are known for: ultra-feminine pieces layered with intelligent nostalgia, charm and luxury. Duffy's approach is deliberate… combining modern craftsmanship with a vintage flair, creating a look that is sophisticated and elegant, with bright colors, unique prints and intricate patterns. Tammy Duffy crafts finely detailed looks that make a statement and are easy to wear.
More information: www.tammyduffy.com/duffy
---

Ashmina
Customer satisfaction, customization thrown in with a great shopping experience.
Ashmina retails designer sari blouses, ready-to-wear stitched saris, lycra petticoats, customized salwaar kamiz, and more. Our endeavor at Ashmina has been to simplify wearing Indian ethnic outfits keeping design aesthetics in mind. We provide a unique shopping experience with stylists helping you with your complete wardrobe – from draping a sari to the right blouse to matching accessories – we walk the mile to give you the best. Ashmina has a special section that is devoted to Bridal wear because we understand that marriage is a very special occasion and a bride should be given that special treatment. We also offer free consultation to young women on ways to drape a Sari regardless of where the sari is from. With round the clock delivery, customization to the hilt and prompt in-store service we look to facilitate the shopper with the best.
---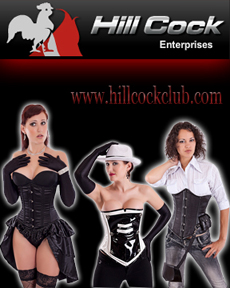 Hillcock Enterprises
Hillcock Enterprises manufactures all kinds of fashion garments and accessories, and is always looking for the latest fashion trends from around the world. One of our major areas for the past 15 years is women's fashions, especially corsets. The company's highly skilled employees utilize the latest technology, and 15-20 new fashion and corset designs are produced every month. More information: www.hillcockclub.com
---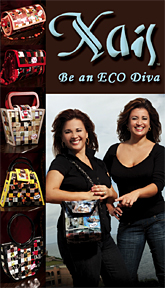 Xai's Designs
Because we live in the recycle era, Xai's has created an exclusive line of bags made mostly from recycled materials. These highly original designs are unique and practical without sacrificing style. Xai's knows that "GREEN" is not only in style, but is also a fun way to take care of our planet. Nothing is discarded. Bags are handmade by the designer herself and each bags is carefully crafted to be a one-of-a-kind item since they can not be repeated.
More information: www.xaisdesigns.com
---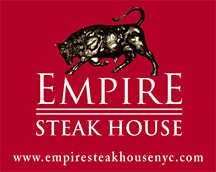 Empire Steak House
At Empire Steak House our passionate commitment to serving great steaks is matched only by our dedication to providing the highest-quality service. Founded by Jeff Sinanaj, along with his brothers – owners of the storied Ben and Jack's Steakhouse and former longtime waiters at Peter Luger's – Empire
Steak House proudly brings the time-honored tradition of quality steaks to Midtown West, New York City. Empire's famous 'porterhouse for two' is a standout. Equally impressive are the succulent seafood dishes, superb side dishes, and knockout desserts. Our great food is complemented by a wine list that is expansive, yet highly selective and features many of California's most sought-after vintages. The room at Empire is also a highlight. A temple of glass and steel, large windows and ample light abound. The overall feeling is bright, warm and inviting. All perfect accompaniments to the delicious cuisine. More information: www.EmpireSteakHouseNYC.com
---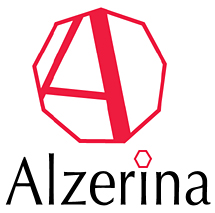 Alzerina Jewelry
Inspired by beauty, Alzerina passionately creates each jewelry piece with a woman's style in mind. Individually handcrafted with Swarovski crystals, her jewelry is like works of art. A former model and Parisian socialite, Alzerina puts a woman's comfort first when designing new collections. "When women are comfortable, then their inner confidence and sensuality shone through," says the designer. More information: www.alzerina.com
---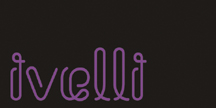 Ivelli Couture
Ivelli Couture specializes in a limited edition portfolio of handmade scarves. Ivelli scarves have become highly prized as each portfolio is only produced in a limited edition of 250. Ivelli has quickly gained high profile devotees and success due to a rich and elegant quality that is reminiscent of Renaissance tapestries. Detailed perfection is the signature mark of this unique jetset brand.
---

a1000words – Custom Photo Storybooks
At a1000words we create a personalized "Art Book" that you will always cherish. By combining pictures and words, each beautifully designed Custom Photo Storybook captures a special event in your life that you will relive every time you turn a page. Wedding, travel, legacy, corporate events, and other special occasions.
---
MD Minerals by Dr. Janine Hopkins
Official Makeup Sponsor – Couture Fashion Week September 2010This exciting new generation cutting edge cosmetics line has many advantages over traditional makeup and loose powder minerals. Consisting of a diverse selection of makeup options, M.D. Minerals by Dr. Janine Hopkins is not just a makeup collection, but a complete concept that complements Dr. Hopkins' practice, style and her approach to helping people in their pursuit to be healthy and beautiful.
More information: www.mdmineralsonline.com
---

Dr. Stephen Greenberg
Official Cosmetic Surgery Sponsor – Couture Fashion Week September 2010
A board-certified plastic surgeon specializing in cosmetic surgery, Dr. Stephen Greenberg is director of New York's Premier Center for Plastic Surgery with offices in Woodbury and Manhattan and is one of New York's best known, Board Certified, plastic surgeons. Using the latest advances in technology he performs the most advanced cosmetic surgical procedures in his fully-accredited, state-of-the-art ambulatory surgical center. Author of A Little Nip, A Little Tuck, he most recently launched a line of anti-aging skin care products: Cosmetic Surgeon in a Jar™. Dr. Greenberg is sought after by patients and the media for his expertise in the field and he has appeared on 20/20, Inside Edition, CBS Evening News, and in Newsday, New York Times, Vogue, Life and Style. Dr. Greenberg offers complimentary consultations in his Woodbury and Park Avenue offices.
More information: www.greenbergcosmeticsurgery.com
---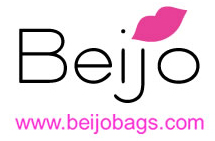 Beijo Bags
Rated the #1 Party Experience by Hostesses and Guests. Our beautiful handbags and fashionable accessories are designed to complement every woman, every lifestyle… for every occasion. Our products have decorated the arms of Hollywood's A-List as well as thousands of women across the US & Canada. BEIJO is a colorful and memorable representation of women's fashion accessories today.
---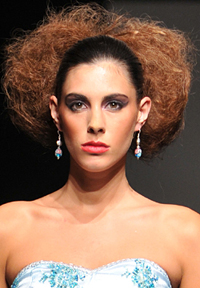 Bagaceous
Bagaceous™ is a global company manufacturing unique accessories, specializing in jewelry and so much more. Be it something exceptional to be worn to an event, or an exclusive piece of art for the yacht or home. Italian fashion has a large influence on the Bagaceous designs, and ideas constantly abound. Jewelry components are sourced worldwide and all jewelry is designed and handcrafted in Italy. The company is based between Milano, London, New York and Australia. Flying to far flung destinations to dress a bride for her special day or to personally hold a launch or charity auction and meet clients face to face.
---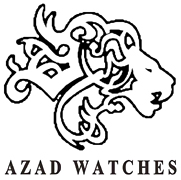 Azad Watches
A luxury watch brand favored by such celebrities as Donald Trump, Samuel L. Jackson, Michael Jai White, Kristin Davis, singer Smokey Robinson, Cedric the Entertainer, Tony Bennett, Joan Rivers, and an array of top sports figures and recording artists, Azad offers an exceptional variation on the telling of time with a unique set of timepieces. The label includes a luxury sports line as well as an haute tourbillion line in an array of colors and textures, all featuring stellar craftsmanship and advanced horological technology. More information: www.azadwatchnyc.com
---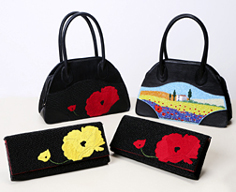 Dee Rothbury
Whimsical hand-beaded and embroidered handbags by native British designer Dee Rothbury, now based in Canada, make a bold fashion statement. The designer's passion for art has been transformed into wearable fashion. Unique styles combine innovation with classical form.
---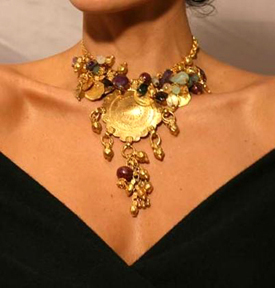 Didier Peiro
Parisian couture jewelry designer, Didier Peiro learned his craft from the masters of jewelry design in the Oriental-Occidental tradition and refined his unique style for the most fashionable fashion houses of Paris. "All accessories are jewelry to me," he says. "I work with the designer on each ensemble and create an exceptional piece of jewelry to highlight the design detail." Peiro is inspired by nature as he shops the exotic bazaars and shops of the world for inspiration and one-of-a-kind acquisitions to incorporate into his necklaces, bracelets, earrings and accessories. Peiro believes that these gems and stones of the earth can take us back to our roots and replenish our souls when we connect with them.
More information: www.pariscouturejewelry.com
---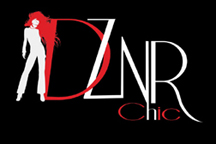 DZNR Chic
DZNR Chic is a family business consisting of a mother-daughter team. Victoria Alexander-Puckett with her extensive travels to Europe and Asia, and having a hand in the art of theatrical makeup has come together with her daughter Chamian Renee, who has experience in the fashion industry, co-designing a woman's line, "EricaVictoria" featured at the Los Angeles Convention Center, West Coast Fashion Show. DZNR Chic is a rapidly growing boutique service offering the highest quality women's shoes and accessories. Styles range from casual chic to the latest in European exotic elegance, all handcrafted in exquisite Italian leather, python (Atema), crocodile and ostrich. Many models feature authentic Swarovski crystal embellishments.
---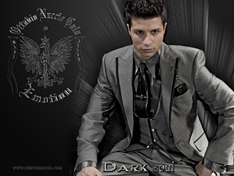 Ottavio Nuccio Gala
Based in Italy, Ottavio Nuccio Gala is an exclusive menswear label specializing in the highest quality suits, tuxedos, and formal wear. The beautifully tailored fashions are sold in Italy, Spain, Hungary, Portugal, Russia and Greece as well as London.
More information: www.ottavionuccio.com
---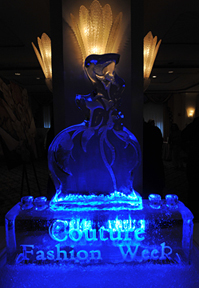 Ice Sculpture Designs
New York's oldest and most prestigious ice sculpting company features Scott Rella, who has attended multiple World Championships over two decades. Scott also represented the United States at the Olympics in Lillehammer, Norway, and was premier sculptor for the 2002 Games in Salt Lake City, carving breathtaking pieces throughout the Olympic Village. Working with a team of artists, Scott creates sculptures ranging from simple centerpieces to the most spectacular custom displays and exhibitions. Servicing the Tri-State area, Ice Sculpture Designs is an industry leader in competitive pricing, dependability, high quality, and customer service. Clients include New York's largest hotels, catering facilities, temples, country clubs, and public relations and advertising companies.
More information: www.IceSculptureDesigns.com
---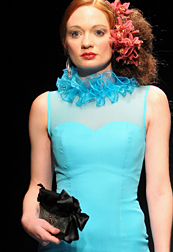 JJenni Handbags
Catering to women looking for smaller stylish and high quality handbags, the JJenni label includes leather wristlets, clutches and special occasion purses, as well as chic cosmetic and makeup bags. All bags are hand-crafted in the finest leathers and other materials, many including Swarovski crystal embellishments.
---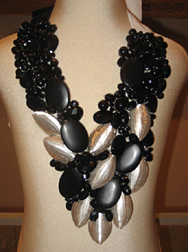 Lek Nasuwan
Lek is a graduate of the Asian Institute of Gemological Sciences (AIGS) in Bangkok, Thailand and has studied jewelry making at George Brown College of Applied Arts in Toronto, Canada. Lek's love of gemstones and pearl is evident in her unique designs. Lek is the owner and the designer of Siam Gallery Co in Toronto, Canada.
More information: www.siamgallery.ca
---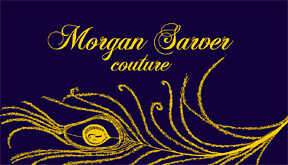 Morgan Sarver Couture
The Morgan Sarver Couture label was launched in 2007 creating one-of-a- kind evening gowns and wedding dresses for a private international clientele. The entire line is designed and created/produced in Italy. The 2010 fall/winter collection focuses on the glamour of 1950's Haute Couture, and the majestic mystery of Imperial Russia. These classic lines and plush fabrics pay homage to the extravagance of days past. More information: www.MorganSarver.com
---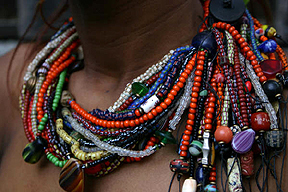 Nasimiyu Wekesa
A native of Kenya, Ms. Wekesa now resides in California where she pursues her dual passions of jewelry making and philanthropy. In 2003 she founded the Born To Aid foundation which helps needy children in her native village. Each of Ms. Wekesa's jewelry pieces is one-of-a-kind made with African trade beads as well as other beads. The result is a work of art that carries with it a rich, historical culture and personal story, showing that the magical beauty of the whole is so much more than the sum of its parts. The art is like the African sense of community where it is clear that "We is always more than me". Ms. Wekesa's unique jewelry designs continue to grow in popularity and have become favorites of celebrities including supermodel Christy Turlington and Patti Scialfa Springsteen, wife of "The Boss", rock legend Bruce Springsteen. More information: www.nasimiyudesigns.com
---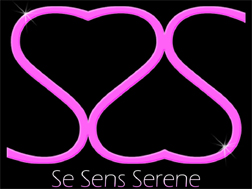 Se Sens Serene
Founder and CEO Saureen J. Desai has combined her knowledge of plastics with her unique style and cultural flare to create a new avenue for fashion. Saureen uses "plastiq", a term she coined to describe the various grades of high end plastic (monomers and polymers) in the construction of highly innovative and chic fashion designs. More information: www.sesensserene.com
---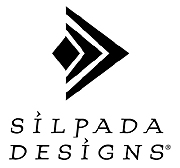 Silpada Designs – Independent Representative
Silpada Designs' mission is to empower women in their personal quest for success and in their desire to look and feel their very best. All Silpada Designs handcrafted jewelry is of the finest .925 Sterling Silver, not painted, plated or costume jewelry. Complementing the beautiful Sterling Silver are colorful semi-precious gemstones and natural materials including freshwater pearls, coral, tooled leather and much more. There really is something to satisfy every taste and style. More information: www.silpada.com
---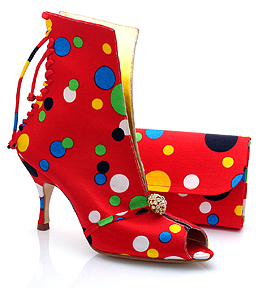 Silvia Campbell
Each of Silvia Campbell's luxury footwear designs is client specific, a one-of-a-kind custom made pair of shoes.  Based in London, she offers an impressive combination of exquisite designs, not only creating style and comfort to match an outfit with an air of glamour and sophistication, but giving the wearer a perfect hand made pair of shoes that is totally hand crafted in the UK from beginning to end.
"I look for inspiration for my designs from within each of my clients," says Silvia Campbell. "She becomes the centre of my design ideas. My aim is to design shoes that complement her outfits, and pick up her own sense of style. Shoes are about confidence, my designs are about making her feel supremely confident, which can only be achieved if she is delighted with the shoes she is wearing."
More information: www.silviacampbell.com
---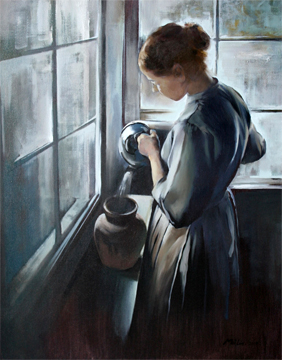 Lin Mei
Lin Mei was born in Shanghai, and graduated from Shanghai Fine Arts College. He is member of Association of Shanghai Fine Artists and taught oil painting at Shanghai Fine Arts College. In 1989 Lin Mei came to the USA as a visiting scholar at University of St. Cloud, Minnesota. Currently Lin Mei resides in Long Island, New York.
Lin Mei is well-known for his still lifes, figure and portrait art. His work is characterized by a very realistic style and bright colors. A number of his paintings of country women, Tibetan girls and customs have received praise from prominent Chinese artists. His art has been shown in national art shows in China, Taiwan, Japan, Germany and Denmark. He has also had solo exhibitions at St. Cloud University and Yale University. In 2010, his work was critically acclaimed at the "Shanghai-New York-Shanghai Four Artists Show". He held a solo show in 2011 at Shanghai's MongTian Gallery.
---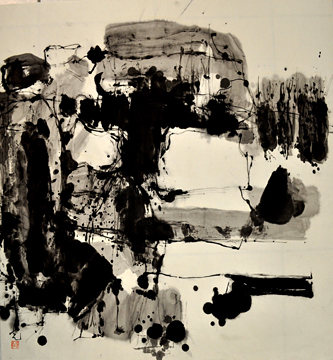 Guoguang He
A native of Shanghai, Guoguang He is a member of the Association of Shanghai Fine Artists. He served as Chief Art Editor of a prominent magazine in his native country, and his widely published art works are frequently selected by national and local art expos in China. He has won many prizes and appeared on programs of CCTV (China Central TV) and Shanghai TV Channel.
Mr. He immigrated to the USA in 1994 where his works have also been shown at many art expos, including a one man show at Yale University. In 2010, he was one of the four artists to hold an art show at the Shanghai Art Academy, and in 2012, he was one of two artists to hold an art show at the World Journal Gallery.
In his art, Mr. He uses ink as material, and concentrates on abstract subjects and human beings. His paintings are very unique in terms of color, imagination and personal sentiment. He uses Chinese traditional painting skills to reflect the modern world, and to express the human spirit. His paintings are for art, not for formality.
---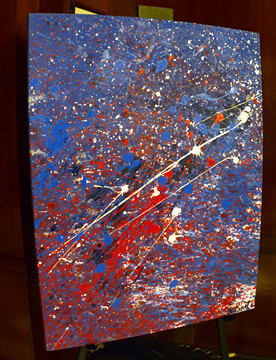 Jet Art
Princess Tarinan Von Anhalt continues the unique jet engine art technique pioneered by her late husband, world renowned expressionist Prince Jurgen Von Anhalt. Featured on "Good Morning America" and the Discovery Channel, Prince Von Anhalt's art has been acquired by collectors worldwide. Princess Tarinan has extended Jet Art into luxury fashion, creating an innovative line of denims which  debuted on the Couture Fashion Week runway in February 2012.
---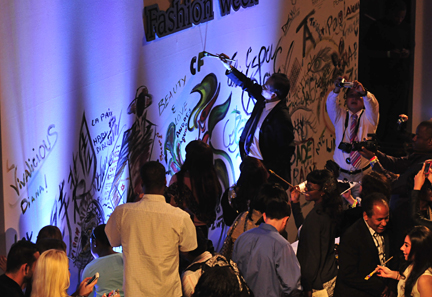 Zhang Wenxiang
Zhang Wenxiang is widely regarded as one of China's most outstanding living artists. His fresh and chic style is a combination of China's North and South Schools and fuses the strength of the ancestral painters of the East and West. His paintings are well-known for their rich poetic content. His work has been exhibited around the world at prestigious exhibitions and collections including Zhongnanhai, People's Great Hall, the Memorial Hall of Chairman Mao, United Nations headquarters, and the Xu Beihong Memorial, to name just a few. He has received over 50 top awards from art exhibitions over the years. His masterwork, Overlooking Old Hometown, which was included in the 2008 Olympic International Collection, was auctioned for RMB 2.3 million (US$370,000). Mr. Zhang has been received by many world leaders who collect his works, including Hua Guofeng, Deng Xiaopeng, Jiang Zemin, Hu Jiantao, Ronald Reagan, Vladimir Putin, and many more.
---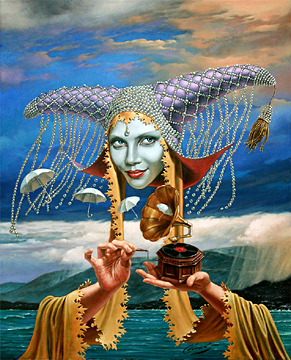 Michael Cheval
Absurdity is the starting point of Michael Cheval's creations. He identifies his art with the Theater of the Absurd of Beckett and Ionesco, and with the films of Greenaway and Bunuel.
A world-renowned and award-winning artist, Michael Cheval showed an extraordinary talent for drawing at an early age, encouraged by his grandfather, a professional artist and sculptor. He lived, studied and worked in Germany and Turkmenistan as well as his native Russia, before emigrating to the USA in the late 1990's. He gathered artistic inspiration and developed his unique style and direction along the way.
In 1998, Michael Cheval became a member of the esteemed New York National Arts Club, where in 2000 he was recognized with the Exhibition Committee Award at the annual club exhibition. He regularly exhibits at various New York and European galleries, as well as at International Art Expo held annually at the Jacob K. Javits Center in New York.
He is a member of Society for Art of Imagination (London, UK) and participates in annual European exhibitions held by the Association. In 2009 he was the recipient of the Palm Art Award from the Jury and Art Domain Gallery in Leipzig. His art has been featured in a number of books including Dreamscape , a compilation of the work of the world's top 50 surrealist artists, and the Best Of Worldwide Artists Volume I (Kennedy Publishing, USA). In 2003 Michael's first monograph album Lullabies was published in collaboration with Interart Gallery, and in 2007, he published his second album, Nature Of Absurdity, that defines his singular artistic vision.
Michael Cheval recently completed the official portrait commissioned by world-renowned actress and artist Gina Lollobrigida.
More information: www.chevalfineart.com
---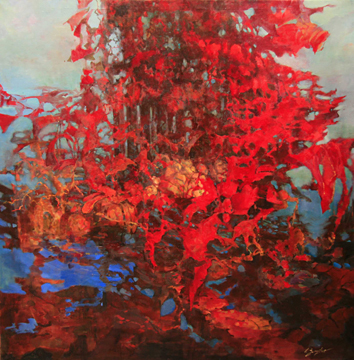 Igor Zaytsev
The work of Ukraine-born artist Igor Zaytsev may appear realistic or abstract but in reality are extractions – the combination of two extremes. The works ask the viewer to question what they are seeing: something realistic, something abstract or both. The paintings also represent the challenges of being spontaneous and working with different color schemes and unlimited shapes, and going on a creative journey.
More information: www.igorzaytsev.com
---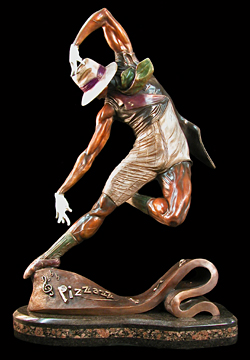 Franco Castelluccio
It only takes one glance to see in the sculpture of Franco Castelluccio the work of a true master. An accountant by trade, Mr. Castelluccio was in his twenties before he touched his first piece of clay. His life was never the same. Having received no formal training, his inspiration seemed to spring from a newly awoken passion within. Today his works are sought after by art collectors from around the world.
His work is in turn whimsical and romantic, turbulent and heroic. His sinewy and supple sculptures seem about to move at any moment. With the soul of a poet, Mr. Castelluccio takes many of his subjects from great works of literature and the most stirring stories of ancient Greek and Roman mythology and credits among his early influences Carpeaux, Bernini, and he says "of course Michelangelo".
"Years spent at the art students league in NYC, creating anatomical drawings, provided me with the foundation necessary to have freedom to create the human figure from within," says Castelluccio of his early years as an artist. "To not be confined to what I can see in a model before me, but rather to have the command to create what I know . . . is the essence of a good sculptor." More information: www.francocastelluccio.com
---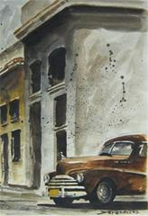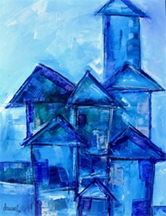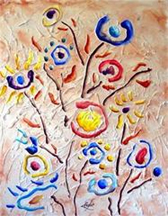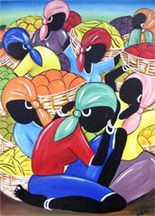 Artists of the Americas
AOTA provides a platform that effectively enables internationally-emerging artists from Latin America to share their thoughts, emotions, ideas, reflections, values, customs, beliefs and discoveries to a global audience.
AOTA works closely with with embassies, consulates, ministries of cultural affairs, museums, corporations, and non-profit organizations in its mission to enhance and enrich the general awareness of Latin America's diverse cultures as well as to provide a gateway for a broader audience to reach and acquire innovative and original art works.
Artists pictured (l-r) : Yerandee Gonzalez, Enrique Daussat, Leonardo Salazar, Sade.
---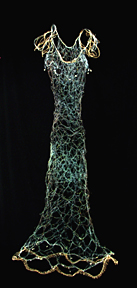 Susan Freda
Susan Freda is a Rhode Island School of Design graduate who has taken her love of filigree and natural architecture to the extreme; combining jewelry, sculpture and fashion into hybrid forms. Freda's work has been sought after by the Pollock-Krasner Foundation, the de Young Museum, and by numerous private and corporate collectors.
---
Gonul Engin Yilmaz
This gifted artist is a true lover of nature, people and her native city of Istanbul, Turkey, where she resides. Her life passions combine with her artistic values and talent and come to life on her distinctive canvases as landscapes, still lifes, florals and portraits. Ms. Yilmaz has participated in numerous exhibitions and one -man shows in the USA and Turkey. Many of her paintings are held in private collections . She is a graduate of Robert College (ACG) and the Technical University of Istanbul.
More information:  www.GonulYilmaz.com
---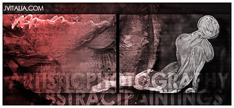 J Vitalia
"If I cannot live where the everyday thought is different, then I have to paint it. Show me the unseen, the unexpected. Let me get lost in a room of paint and blank canvas, and I will create a world where anything is possible."
— Jennifer Vitalia
Jennifer Vitalia belongs to a family that is passionate for abstract art. From an early age she exhibit a talent for tapping into human emotions through texture and the written word. Her gift for sculpture, painting and poetry and a sincere adoration of her Italian-American heritage come together in her vivid imagery created with a variety of media and materials including acrylics, oil pastels and enamel or spray on canvas. Vitalia inspires viewers to embrace their own imaginations in dramatically painted splendor. More information: www.jvitalia.com
---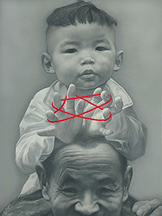 Zhu Yi Yong showcases new works that expand on his ongoing exploration of the popular child's game, cat's cradle. Born in Chongching, Sichuan Province, in 1957, Zhu Yi Yong studied oil painting at the highly acclaimed Sichuan Fine Arts Institute in China in 1977, part of the first class of students to be admitted after the Cultural Revolution. After graduating from the academy he was offered the position of associate professor of oil painting, a job he still holds today. His award-winning and critically acclaimed paintings are included in the collection of the Chinese National Museum of Art in Beijing.
---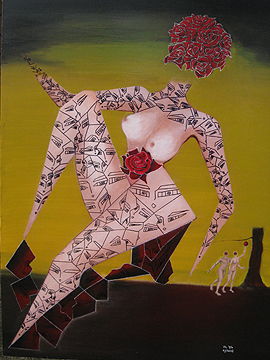 Victoria Yin
The young  prodigy Victoria Yin has been compared by art critics with such art icons as Salvador Dali. Her intrinsic themes, distinctive surrealistic style, skillful mastery of form and color, have made her a sensation at the International Art Expo in New York. She is a rising star in the international art sphere.
---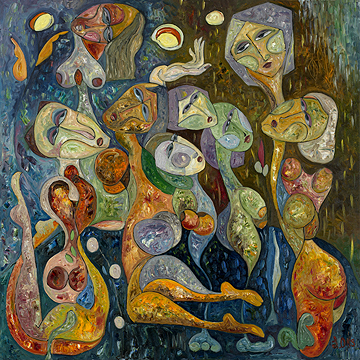 Leon Oks
"I paint for the satisfaction of the created work. If the range of emotions and thoughts that I have experienced in the process of painting are visible on my canvas, only then do I call it finished.  It is at this point, knowing I have met my standards, I gain confidence that the viewer will respond in a similar way."
— Leon Oks
Russian born Leon Oks is a painter who combines dynamic movement and vivid color with a lyrical sensibility and a musical rhythm. Revealing joy and sadness in equal measure, his forms are meditative intertwining. The compositions flow back and forth in harmonic motion.
The female figure, resplendent with beauty and intrigue, is a common catalyst for his art. Enveloped in a dreamscape of lush bodies and vegetation, its echoing form interacts and reacts with all that it touches, teasing the viewer to fill in the specifics. Images of hushed, warm towns and verdant landscapes fill out his oeuvre. The tottering, shaky little villages evoke the bittersweet nostalgia of childhood and the forest of birch trees breath, sway and beckon. These myriad variations of forms, seemingly unconnected, are chained together by his unabashed romanticism and a commitment to extracting the most expression possible from a fluid line.
Mr. Oks has exhibited widely across the United States and many international exhibitions in Europe, and is a frequent contributor to Art Expos around the world. He has received many first place awards in juried art shows both nationally and worldwide. His paintings can be found in numerous private collections, corporations, as well as museums.
More information: www.LeonOks.com
---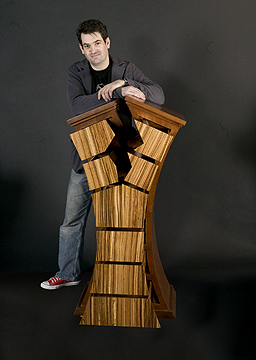 Artur Moreira
Brazilian-born artist Artur Moreira impressed Couture Fashion Week attendees with his one-of-a-kind woodwork creations that are a distinctive juxtaposition of art, function and form. Inspired by Salvador Dali, Mr. Moreira seeks out unique coloration and grain patterns in the wood he uses in his pieces. His lacquer-polished wine racks, cabinetry and a myriad of other wooden creations present a distinctive way for collectors to integrate art into their homes. In addition to his studio in Newark, New Jersey, Mr. Moreira plans to open studios in both Brazil and London to provide more direct international exposure. "When I was living in London, I became charmed by the English architecture and other forms of European woodworking," says Artur Moreira. "All of the wood finishing really caught my attention, and because I always had the ability, I started to dream about the art of working with wood."
More information: www.ArturMoreira.com
---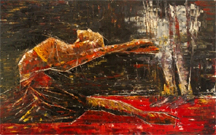 Anita Lewis
California native Anita Lewis was raised in Europe. Her "Art for Modern Life" creates an unmistakable, somewhat European style of simplistic abstract modernism. The artist expresses herself in rich color-blends along with detail in the obscure with her oils on canvas. Her goal is to grace modern architectural environments, and that such surroundings will grace her art. More information: www.AnitaLewis.com
---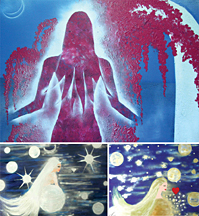 Trinny Ferrazzy
Trinny Ferrazzy has been an accomplished designer, sculptor and painter for over 18 years. Ms. Ferrazzy has exhibited her work at many prestigious galleries and stores in the USA and Europe including H. Stern, Amsterdan Sawer and Belenky Brothers Gallery. Her recent paintings are inspired by quantum physics and are part of her soon-to-be released book entitled Smiles and Tears Coming From God, as well as a movie on which she is collaborating with her daughter, film maker Paula Ferrazzy.
---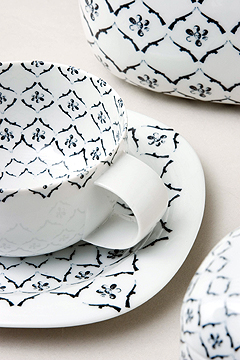 Susanne Hangaard
Danish ceramist and product designer Susanne Hangaard takes a conceptual approach, often using unexpected combinations of materials with ceramics to achieve intriguing new expressions. The essence of her work is a desire to tell stories and create images in a playful interchange with the world within the framework of clashing environments and realities.
More information: www.SusanneHangaard.dk
---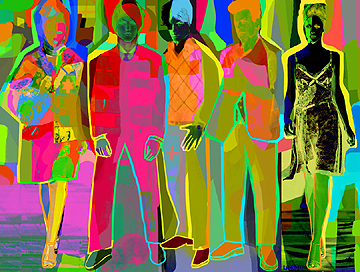 Monica Agudelo
Colombian painter Monica Agudelo identifies herself as an observer of the modern society. "I am a thief of individuals and global vices and virtues that speak to me and which I translate into my own artistic expression." At Couture Fashion Week, Ms. Agudelo showcased a selection of colorful pop art inspired by the excess of media consumption of which fashion is a part. Her work has been shown previously in Colombia, Germany and England.