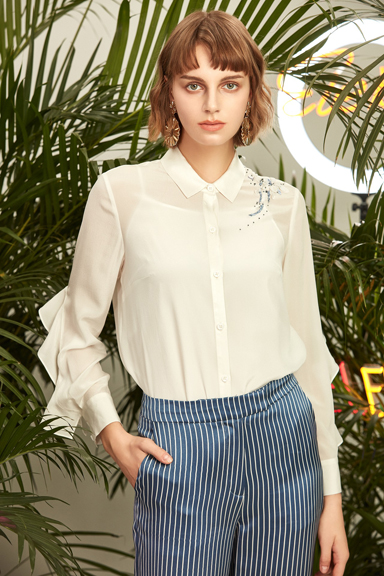 You tried the dress, which looked incredible in the store window, but when you wear it for yourself, it doesn't look very good. Does this situation seem familiar to you? What could it be? Well, for starters, it in no way means there is anything wrong with your body. What if you are just not dressing according to your ideal body shape?
Here are some useful tips that can help you dress for your body type and still look your best.
An apple-shaped body
Your body shape will fall into this category if your upper body is on the heavier side than your lower body. Usually, people with this shape have broad shoulders and a more prominent bust line, which gives the impression that the person's entire weight has gathered around the midriff.
How to dress right?
Pick clothes which draw attention away from your waist and mid-section. The V-neck empire tops and waist dresses, A-line dresses, and wrap dresses are the best for you. Pick tops that conceal your belly area. If it covers the hips, too, it is better. Jasmine, an associate with TFTH, says "I have an apple-shaped body and I avoid double-breasted jackets which make my upper body look heavier."
Also, avoid clingy silhouettes and bulky tops. Instead, opt for layered tops, tunics, or ruched tops.
Further, if your top is heavy, you should avoid straight-leg pants and skinny jeans. Boot cut pants and flared pants with a back pocket are just the right pick for you.
Instead of going with a belt around the waist, you should instead wear it below the bust. It will help you minimize the waist and create curves.
A pear-shaped body
This is the body type where everything is in your lower body. So your thighs and butt seem bigger than the upper body. However, this body is quite a hit, all thanks to the gorgeous Kim Kardashian. If you have achieved this body naturally by working out, you are lucky!
How to dress right?
Strive to create a balance. For this, you can highlight your shoulders to balance your figure. Try wearing pashminas, scarves, and colourful necklaces. Go with embellished dresses and tops or the patterned ones. Make your shoulders look broader with puff sleeves, cap sleeves, or a bateau neckline. "I have a pear-shaped body type and I go for flared tailored pants or A-line skirts; they suit me best," shares Jessica, who works with TopAssignmentExperts.
Avoid pencil skirts, short skirts, capri pants, and tight pants. Always go with solid and dark colours for your lower half. As for the top, you can go with lighter, brightly hued tops.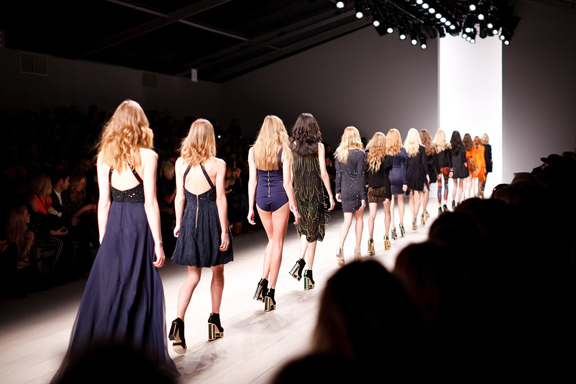 A rectangular body shape
This is a more well-balanced body shape. It goes well from the shoulders to your hips. But, unfortunately, you may not have a definition for the silhouette. So, yes, it may be a bit straightforward, if that is how we can put it.
How to dress right?
If you lack natural curves, you can use the accessories and clothes to create them. You can wear a belt on the narrow part of the waist to accentuate it. Choose wrap and empire-waist dresses as they will look the best on you. Accentuate your bust line and shoulders with pleated or ruffled tops and pick accessories to add more volume to your upper body.
Do choose good quality underwear, which offers fine breast support and makes the waist more defined. Peplum tops, jackets, skirts, and dresses help you create an illusion of a nice hourglass shape.
An hourglass shape
Lastly, you will just know when you have an hourglass body type and trust us, so will everyone around you. It is the most balanced and proportionate body type. In this, you have a proportionate top and an equally proportional bottom.
Further, your waistline is quite defined. So, when you go shopping for dresses, you can pick ones that flaunt your lovely figure and bring it to the forefront.
How to dress right?
The idea is to highlight your curves. It is vital to pick clothes, which grab the attention towards your midriff. Avoid baggy clothes. "I am an hourglass body type, and I pick clothes that focus more on my waist because then my bust and hips are automatically highlighted," shares Chloe, an educator with EduWorldUSA.
Next, you need to be careful with your choice of undergarments. If you have a proportioned bosom, be cautious with the kind of bra you opt for. In general, do not go with padded or unstructured ones. The latter usually makes the cleavage look unattractive. Opt for shirts which highlight your bust. Pencil skirts and V-neck tops and dresses will look great.
Whatever your body type, and regardless of what you wear, make sure you carry your clothes with confidence for maximum eye appeal.