There's nothing more special to a man and woman's life than their wedding day. It should be something that couples work hard for, plan for, and of course, strive for.  In this day and age where standards have never been higher, it might be tough trying to achieve that dream wedding. There are just so many things to think about now.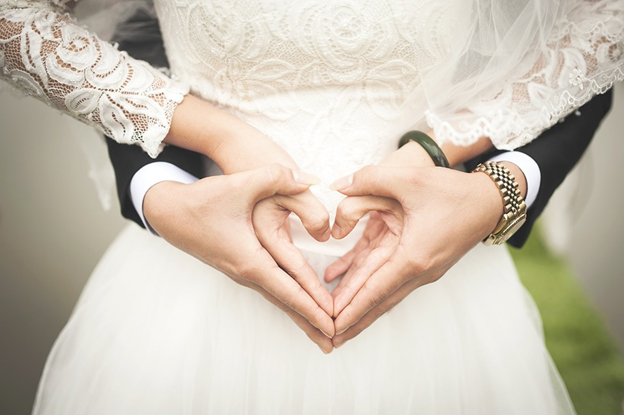 A lot of couples end up getting in petty fights during the pre-wedding planning. It's a stressful part of their relationship, so it's not surprising that things can get heated. If your wedding day is coming up, you'll need to begin preparing as well. That special day only comes once in a lifetime, so it must be as perfect as possible. How does one plan the perfect wedding anyway?
Set A Budget
Weddings can get expensive if you don't carefully plan them. According to Forbes, weddings are getting more expensive than ever. Just in 2016, the average price for a wedding was up at a high of over $35,000. Within the succeeding years, weddings became more and more expensive due to the increasing costs of services and goods needed.
Even if you have money to spend, you should be wise about how you spend it at your wedding. Work with your significant other to create the budget you need for the special day. Although going all out is enticing for a wedding, keep in mind that you guys still have a future and a family to build ahead of you.
Some of the expenses include wedding rings, dresses, food, and much more. This makes budgeting more essential.
At this part of the wedding planning, you should begin creating a guest list as well. Invite all of your close friends and family to the wedding. By creating a guest list, you can check early on just how much you need for the wedding. If you have some guests flying in from other parts of the world, then you might need to help them get accommodations as well.
Great weddings can be achieved even if you are on a budget. As such, you really need to plan things out first if you are hoping to have a wedding that won't cost an arm and a leg.
Handle The Wedding Dress Early On
The wedding dress is one of the highlights of a wedding ceremony. The bride only walks down the aisle once, so it is a must to have her wearing the best wedding dress possible. Wedding dresses are delicate and hard to create. As such, it should be one of the things you should account for first.
Wedding dresses take a long time to make, so it should already be in the works months before the wedding. Of course, you should also consider that the bride might want to make some alterations as the months go on, so it is really important to get work on it started right away.
It's not just the wedding dress you have to worry about. You'll also have to account for the dresses of the bridesmaids attending the event. Usually, these are made alongside the wedding dress, so they complement the bride well. To make sure that things run smoothly, it's best to have all of the bridesmaids attend the fitting for the dress.
The wedding dress industry is a $40 billion market. Make sure to take your pick as there's a lot of stiff competition.
Pick The Date And Location
One of the things you have to contend with is the date and location of your wedding. Keep in mind that you guys aren't the only couple tying the knot. It's imperative that you head to the wedding location right away to check their schedule within the coming months. Wedding dates tend to get fully booked fast.
The last thing you'd want is to have your wedding postponed again and again because of scheduling problems. One way you can avoid such matters is by simply scheduling months or even a year before the special day finally arrives.
Of course, the wedding and date of the event are very important which is why scheduling the date ahead is essential for any successful wedding ceremony.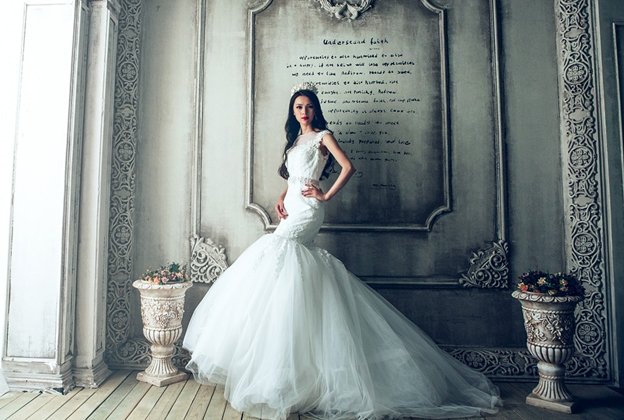 Ready Up The Reception
The reception is where the fun begins at the wedding. It's basically the party that occurs after you say your I dos. This is one part of the wedding that most couples have a hard time planning because there are a lot of things involved in organizing this fun part of the ceremony. It first begins with the location of the reception.
The reception should not be far from the location of the wedding. In most cases, the wedding and the reception venues are one and the same. You'll be tasked with picking the design, food, and program for the reception. Ideally, you'd want to hire an organizer for this part of the planning as they could have a better handle on things here.
One aspect of the wedding that you should be hands-on with is the selection of food. You have to take note of preferences, allergies, and whether or not some of your guests are vegan. It's imperative that you ask for these to ensure that everyone gets to have their tummies filled by the end of the day.
Consider Getting Help
You and your significant other don't have to be alone when planning a wedding. Don't be afraid to ask for help from your friends or family. If you have the budget for it, hire a professional wedding planner! You don't have to worry about things not going your way as wedding planners will organize the wedding based solely on your preference.
Wedding planners will also ensure that your wedding stays within your preferred budget. It's often the better choice to hire a wedding planner because they already have a ton of contacts to help you out.
At the end of the day, you need to remind yourself and your significant other that the wedding is more than about amazing dresses, delicious food, and extravagant designs. It's also the special day when you are both bonded in holy matrimony and that is perhaps the most important part. Enjoy the planning process as it's only the beginning of a fruitful relationship.