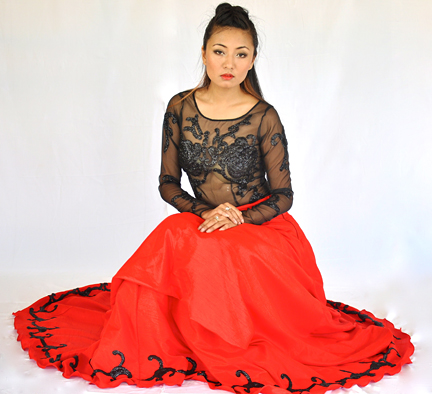 As an official brand for the Northeast India Academy of Performing Arts (NIAPA), MOI marked its debut launch at the ASIAN/ASEAN Fashion Week, Surabaya, Indonesia, with its Spring/Summer Collection, which was held from August 15-18, 2014. MOI will be presenting its latest and exclusive collection this season at Couture Fashion Week, New York. The fashion show, marking NIAPA's second appearance at Couture Fashion Week, will be held 4:00 pm on Saturday September 6, 2014 at the Crowne Plaza Times Square Manhattan.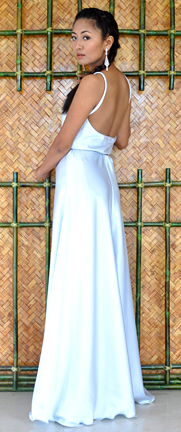 The latest MOI collection, "Ara Kezievi – the beauties of my land," is inspired by the idyllic modern-day versatile woman, a woman who is elegant yet intriguing, fun yet sophisticated. The fashion label offers couture collections that incorporate traditional elegance with contemporary styles.
An entrepreneurial venture in the fashion industry, and thereby the foundation of the brand MOI, was launched in 2013 by a talented and enthusiastic group of young visionaries and collective designers. Its center of operations is based in Dimapur, India. The word "moi" comes from the region's lingua franca nagamese, which literally means "me".
With the tag line "Defining yourself", MOI wants every woman and man to feel comfortable yet empowered with their own unique sense of self. The fashion house deals in designer menswear and womenswear, with its signature formal wear and bridal gown collections. Taking a step towards fashion marketing, MOI makes extensive use of the exquisite local textiles and indigenous silks, particularly those produced by local weavers from the northeastern Indian region, while infusing these into other readymade fabrics. The result is a unique brand with universal appeal.
---
Couture Fashion Week is a multi-day event showcasing couture and luxury fashion. It also includes exhibits of luxury brands and fine art as well as world-class entertainment and parties. The event is held twice a year in New York City and is attended by upscale consumers, invited VIPs, the press and high-end store buyers. Couture Fashion Week offers unique promotional opportunities for luxury products and services.
Visit the event website for more information: www.CoutureFashionWeek.c
om
Photos courtesy of NIAPA.
© USAFashionShows.com, CoutureFashionWeek.com, An Andres Aquino Production.
All Rights Reserved.