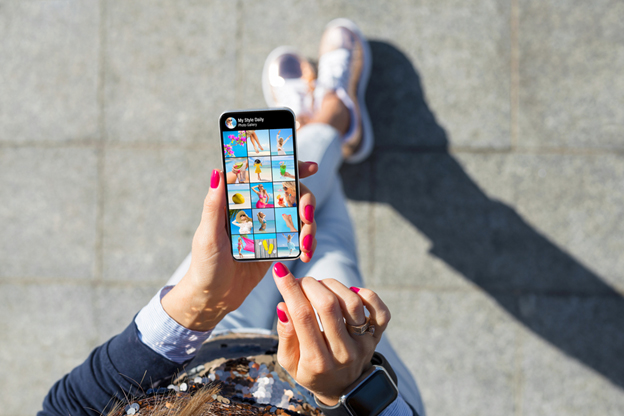 Throughout modern history, consumers have relied on and turned to celebrity endorsements and magazine placements to discover the latest fashion trends. As fit and trim people brimming with talent and success, they become models and influencers of style for everyday people trying to find similar success in their own way.
Looking to add some Hollywood fashion and flair to your wardrobe? Here are four items you can add to your closet to dress like your favorite Hollywood celebrities.
1. A Bikini
With summer on the horizon, it's time to start tracking down your bikini of choice for weekends at the swimming pool or your big beach vacation. You Beauty provides a list of some of the top bikini styles for this summer, based on top celebrities' endorsements or creations. For instance, Emily Ratajkowski owns a swimsuit line called Inamorata that other celebrities are thrilled to wear. Her hallmark design is a triangular bikini top featuring extra-long straps that spiral down along the torso as well as matching bottoms that tie on the sides. Her bikini suits come in a variety of colors and patterns.
2. Active Wear
Many celebrities create their own lines of activewear. For instance, country star Carrie Underwood developed her own brand, Calia, which features comfortably adorable sweatpants that seem more like yoga pants crossed with long johns and much more. But there are many other ways to work out or enjoy casual afternoons shopping like your favorite celebrities. Case in point: Jessica Alba loves comfortable tracksuits, while Eva Longoria likes to sweat without any hindrance with a seamless jog bra and spandex pants.
3. Sexy Lingerie
Sometimes, part of the secret to your favorite celebrities' stunning curves and trim figures lies beyond excellent genetics, a clean diet and an unwavering devotion to a superhuman fitness regimen.
They sometimes get some help from sexy, form-fitting lingerie that accentuates their curves and improves troublesome spots. Not only that, but many stars wear high-quality lingerie and intimates as part of their outerwear, wearing a bodysuit with a pair of jeans and a cardigan sweater.
Consider Jennifer Lopez's low-rise pants and peek-a-boo thong or Halsey's demi-cut, corseted bodysuit, suggests Christina Baez at US Magazine. You can adopt this layering technique and body-enhancing strategy by investing in high-quality, affordable lingerie and intimates that will help you achieve the Hollywood look you oh-so desire.
4. Closet Organization
While this isn't a shoe brand or article of clothing, the top celebrities love organizing their closets, so create a better organization of your closet. You don't need to do it all at once, but adding a shoe organizer or some small totes is a great way to start living like a Hollywood celeb. With a little focus on order, you'll always know where your favorite sweater is, or you'll more easily recognize when you've not worn a blouse for over a year and donate it. You'll love working with a clear, organized space to put together your celebrity-inspired outfits.
Dressing Like a Celebrity Isn't Difficult When You Get Creative
As you look to take some fashion inspiration from your favorite celebrities, you'll soon find you're developing your own unique style. In the meantime, learning the beauty of organization, finding flattering fitness fashionwear, picking out the perfect bikini, and strategically layering your undergarments and lingerie to your advantage are great pathways to achieving celebrity style.