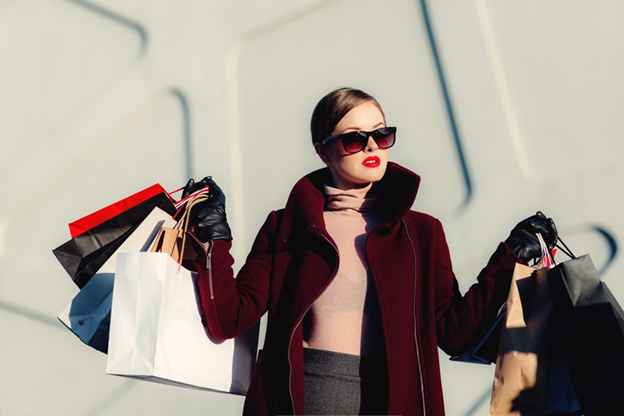 The ability to dress chic yet remain stylish daily is a skill that's challenging to master. These days, women want something casual yet trendy in their everyday attire. While these choices are widely available, picking a suitable style is the real challenge. If this sounds like you, read on for some top styling tips for all women.
While they may appear simple, these handy insights will revolutionize how you dress daily. Be it a formal dress for work, a casual outfit for date night, or Sunday brunch, you should consider the following tips.
1. Invest in Outfits that Suit Your Shape
The first and most crucial styling tip is doing strategic shopping. You should invest in outfit designs that fit your body shape perfectly. If you aren't sure of the best dress designs and other outfits that work best with your body shape, explore some designs from Dainty Jewells.
If you've identified that an empire waist dress, the berry patch swim dress, or skinny high-rise pants work for you, shop for more pieces with a similar silhouette. While you're at it, have fun exploring different colors, embellishments, and fabrics.
Having multiple patterns is an excellent way of adding fun and bringing your wardrobe to life. If you've been sticking to block colors, it may be time to embrace florals, stripes, checks, and more. However, make sure the patterns complement each other.
2. Edit and Organize Your Closet Regularly
Another cue to dressing stylishly is editing and organizing your closet regularly. You can't create or match great outfits if you can't see what's available. Once you've shopped for dresses, skirts, and other outfits, you should spend some time organizing your closet for an easy selection.
The most important task is decluttering your closet and discarding, selling, or donating anything that doesn't fit your style. You should then organize the remainder neatly into different categories. Fold shirts and skirts and hang the rest. Investing in a wide shoe rack is also essential as you can easily visualize your outfits completely. Organizing your wardrobe is inspiring, and you can easily create a beach, party, formal, or casual outfit.
3. Balance Your Tops and Bottoms
Catwalk models often pull off tight or loose outfits simply. However, achieving this on the street isn't easy. In most cases, a stylish look requires that you strike a perfect balance of your tops and bottoms. You should complement your bottom outfit with the top and vice versa. For instance, if the occasion demands tight pants, pair them with a loose shirt. Cropped or fitted tops pair well with wide-leg pants or skirts.
4. Always Accessorize
Accessorizing is an important styling tool that makes your outfits complete. Unfortunately, most women don't know how to accessorize their outfits perfectly. From simple accessories, such as belts to complex necklaces, accessorizing correctly can significantly transform your outfit. Like the dresses, you should shop extensively for perfect accessories. Stylish hats, shoes, bags, jewelry, and sunglasses are essential items for a fashionable finish.
End Note
Styling women's clothes is more difficult than it seems. Even with thousands of outfit options available, finding complementing designs can prove challenging. Apart from choosing complementing outfits and accessorizing, you should also dress accordingly for the occasion and weather.