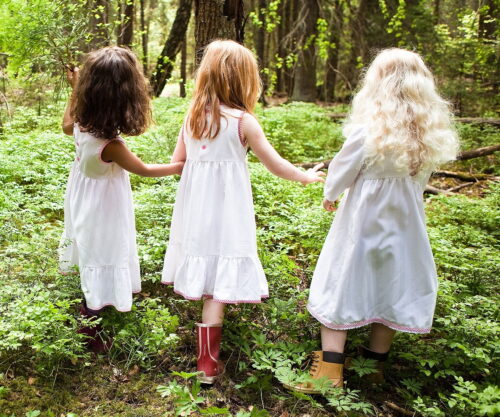 Being a parent has many challenges, and your job is never done. You are up from sunrise to sunset, ensuring your daughter has everything she needs.
As a busy parent, you ensure she has a warm breakfast to fill her stomach, medicine when she's sick, and the supplies she needs to succeed in school. However, you didn't realize one thing that will become a difficult task throughout her young life.
What is that difficult task? It's buying the perfect clothes she'll like that are cute, comfortable, and affordable. As your daughter grows, you may realize her taste in clothing becomes pickier, and sometimes it may start at a young age, such as seven.
You go to the store to find the clothing she needs, but it takes hours to find something that's stylish enough to wear and isn't expensive. By the time you're ready to go, you only have two clothing items in your bag. Luckily, we're here to help and have seven tips to help you find cute and affordable clothing for your daughter.
1. Shop Online for Girl's Clothing
Shopping at the store for clothes can be a difficult task. First, you have to search through the messy racks to find clothing, which can take hours. On top of this, today's clothing style for young girls is often too revealing, making it harder to find modest girl's clothing for your daughter.
You want your daughter to be stylish and cute but not look like she's going to a party every night. If you want to save time and a headache, consider shopping online for your clothes instead.
Hundreds of modest clothing websites cater to young girls, preteens, and teenagers. So, search online before going to the store to find clothing that matches your child's style and your approval as a parent.
2. Start With a Neutral Color Scheme
Instead of buying every single piece of clothing in different colors, it's best to start with a neutral color scheme to help you create several outfits for your daughter. Neutral colors include black, white, grey, blue, khaki, or brown.
For example, you can buy a blue dress and mix it with white with a pink or yellow shirt. You'll have two outfits for your daughter to wear that'll be less expensive to buy than a new outfit. Doing it this way will help you save money and keep your child's closet from overflowing.
3. Pay Attention to Detail
You don't always have to buy plain clothing for your little girl. Besides, girls always want to feel pretty, and wearing something that's a single color all the time can become tiresome. Also, the extra detail counts and will make a world of difference.

For example, a black dress with a white sweater isn't the most memorable outfit. But if you add a sparkling red bow to the dress, it'll help make it stand out. You may have to become creative when adding the details to your daughter's outfits. However, your child will love that you went the extra mile to make their outfit look unique.
4. Respect Your Daughter's Personality
If your daughter has a tomboy personality and likes to do sports, she may not enjoy the fact that you buy her pink princess dresses all the time. Or, your daughter may love to wear polka dot patterns but hates how stripes look on her. However, if you keep buying her clothing with stripes, she may not like that either.
It can become a problem if you pay attention to what your daughter likes or doesn't like. Remember, not every little girl or teen likes to dress up like a princess every day, and some prefer to wear sweatpants and tee shirts. So, pay attention to the type of clothing your child likes to wear so you can help them feel comfortable in what they wear.
5. Know That Some Children Are Sensitive to Certain Fabrics
Some fabrics cause your skin to be itchy and sweaty. Some children may be more sensitive to these fabrics than others. For example, synthetic fabrics and wool can cause itchy and irritated skin.
Also, certain dyes in clothing can irritate the skin. As a result, your child may develop atopic dermatitis due to certain dyes and fabrics. If you find your child is complaining about certain clothing, read the label and avoid these fabrics to protect their skin.
6. Look for Sales and Discounts
Buying clothes for your child can be expensive, even if you shop online. In that case, make sure you pay attention when stores have sales going on. You can really load up on clothes for the season by shopping this way.
For example, online stores often have sales during holidays; this is a great time to buy clothing your child may need during the winter. Also, looking at the discount section during the winter may be best to find clothes for the spring season. This method of shopping will allow you to find clothing at a fraction of the price instead of browsing the main sections of an online store.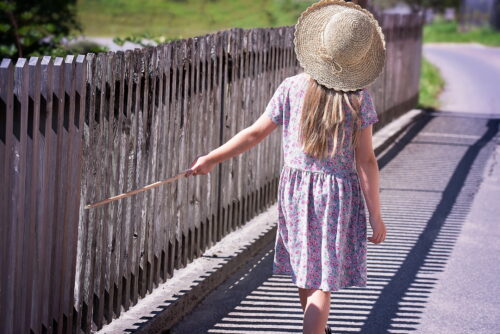 7. Make Use of Accessories
Sometimes your child may not need new clothing, but rather a few accessories to help make their outfits pop. For example, your child may have on a plain black top with khaki pants; it's boring and nothing special.
However, adding a sparkling gold necklace paired with earrings will save the outfit and make your daughter feel special. So, if you notice your daughter doesn't have a lot of accessories to go along with her outfits, go ahead and stock up on them.
Save These Tips To Help You Buy Clothes for Your Daughter
Buying clothes for your daughter doesn't always have to be a hassle. But, if you find it hard, save these tips to help you build the perfect wardrobe for her.
And if she's a preteen or teen, let her pick out her clothes sometimes (of course, with your approval). Every girl wants to feel pretty, so let her voice her opinion on the clothing she wants.