As we come back blinking into the light, the returns of theater, live music, restaurants, nights out, fashion shows and (for some of us) the office, the questions of what to wear — now that we're more than just (literally) talking heads — is starting to loom large once again. New York, London and Milan Fashion Weeks have just come and gone, and instead of seeing a single trend, there's been a mishmash of ideas. The Guardian thinks there'll be 21 'tribes' going forward into next year, with everything from vaporwave moving from visual arts into fashion, to goblincore. As we nervously put down the sweatpants, let's have a look at some of the key ideas from spring/summer 2022's designs.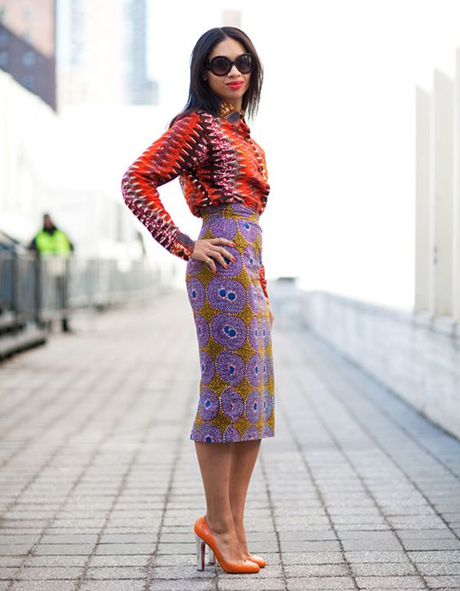 The office
While it's going to be nice to make a touch more effort, it seems designers at London Fashion Week haven't let go of the idea of comfort yet — however there's no move to resurrect the power suit just yet. Instead, the 90's are still big – specifically England in the early 90's – hemlines are relaxed, jeans are baggy. Prints are bold – think plaids and florals; colors are primary. Don't be afraid to dust off your chunky platforms; if we're putting something on our feet it doesn't have to be plantar fasciitis-risking heels quite yet.
The big night out
If you're hitting the casino, that might be the time to show off. While most of us have been gaming (and shopping) online in the comfort of our own homes over the past period, some of the poker rooms of Las Vegas remain fairly upscale. However, as the new generation of female poker professionals like Kara Scott and Vivian have shown, there's way more to the card table than cocktail dresses and LBDs. New York showed us that the long knit has definitively made the jump from the high street to high fashion; asymmetric shapes and cold shoulders turn practicality on its head. Pairing up flowing lines with a tight clutch purse makes for a smooth transition from day to eveningwear, as shown in our article "6 Awesome Looks This Summer: How to Accessorize Properly."
The beach
Starved of travel over the pandemic, if you thought beachwear was going to be a key trend for next season, then you'd be correct. Resort wear sales are up 240% in 2021 over 2020. Miami Swim Week pointed to a continuation of what we're seeing in everyday styles. Florals are everywhere, kaftans are big, comfort is emphasized. However the swimwear underneath the sarong gets more adventurous as we get back into shape for next summer. Think futuristic fabrics in textured bikinis, more straps than a Rolex accessories dealer and cut-outs galore. And again, with the bold accessorizing, crochet wraps and belly chains will be ubiquitous.
Getting dressed up is going to mean different things to different folks over the coming seasons. As we've mentioned above, even heading to the office could feel like preparing for a fashion show after the last year and a half. But when it is finally time to do it, enjoy the process!