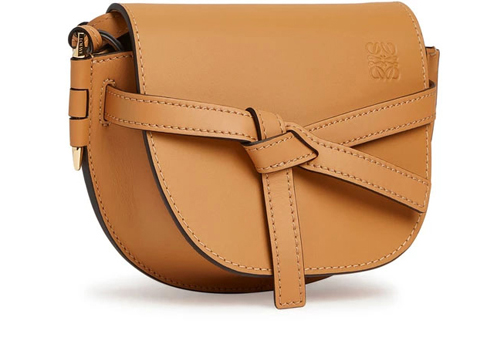 Loewe is a global brand, part of the world's leading luxury group LVMH.  Loewe designer handbags are loved by many consumers for their superior long-lasting style and quality. The seductive touch of leather of unrivaled sheen, suppleness and softness of Loewe's products is now infused with modern glamour.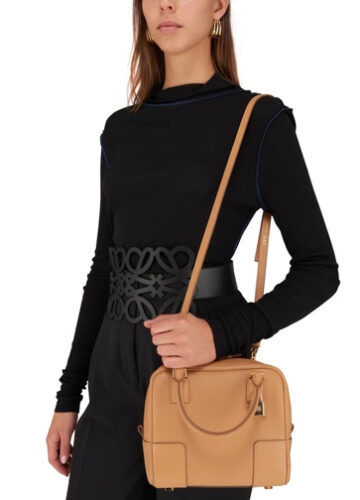 From this post, you will get ample information about Loewe and its inspiring evolution. So, are you ready?
Loewe's entrance into the fashion industry
Loewe, a Spanish fashion house, was founded in a modest Atelier in Madrid about 1872. The origin of Loewe may be traced back to 1872, when the German artisan Heinrich Loewe Rössberg arrived in a leather goods factory on Calle Lobo (now Calle Echegaray) in Madrid, to develop his fashion label.
Loewe was born 20 years later, with the first fresh store opening in Spain's capital, on Principe de Madrid Street. And 13 years later, by order of Alfonso XIII, he became the Supplier to the Royals due to his immense reputation among fans of luxury products.
Loewe stores were opened in nations such as England and Japan in 1963. Similarly, the brand's expansion into women's ready-to-wear premium apparel, as well as Vicente Vela's design of its famous emblem, contributed to its reputation.
The first ready to wear line
Loewe bags were spotted on the likes of Ava Gardner during a tour to Spain with her first husband Frank Sinatra around the middle of the 20th century. Loewe debuted its first ready-to-wear line in 1965, and five years later, the company commissioned Spanish artist Vicente Vela to create a logo – the famous monogram of four rolling L's – that is still in use today.
The lucky steps with Amazona
1975 signified the start of a new era in Spanish society. After General Francisco Franco's death, Spain started its transformation from dictatorship to liberal democracy. Loewe, one of the country's leading luxury fashion labels at the time, contributed to this dramatic rise in democracy by designing the Amazona, a flexible sporting bag that perfectly fitted the lifestyle change of the Spanish lady.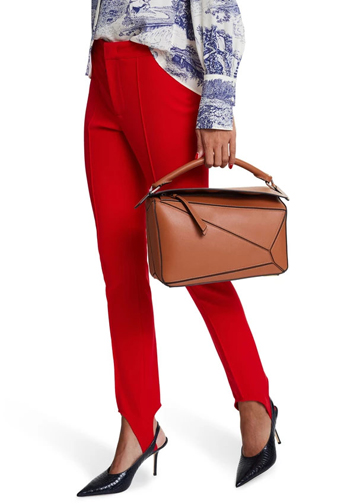 Despite its top two handles and neatly rectangular frame, the Amazona was designed in the 1970s as an accessory suited to the increasing in female labor in the workplace.
Puzzle: A sign of class
Just over a year into his tenure, artistic director Jonathan W. Anderson introduced a substantial handbag to the Loewe collection, one that provided an excellent display of the brand's craftsmanship.
Hence, the Puzzle bag made its debut during the men's spring 2015 presentation in Paris. The Puzzle, like all Loewe bags, is handmade in Madrid from about nine pieces of leather that have been expertly patchworked together.
The bag, which is available in calfskin, pebbled calfskin, and goatskin in regular, small, mini, and nano sizes, didn't take long to appear on the classiest influencers and culture-makers.
Whether it's a fashion show, exhibition, debuts, or an elite party, you will see Puzzle. People like to carry it!
The Gate enhanced stardom
Saddle-shaped purses appeared on the models walking down Lowe's spring 2018 catwalk, presumably destined for It-bag stardom.
The Gate purse, so named because a mechanical hinge holds the leather clasp in place, is adored for its understated elegance.
Amazing the market with Basket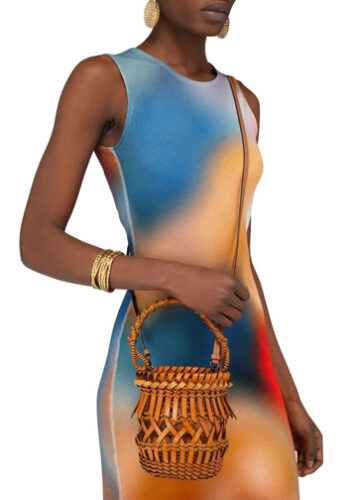 The market hasn't been the same since this incredibly seductive addition to the Loewe arsenal appeared in the spring 2017 womenswear portfolio. Anderson enhanced the simple woven palm-leaf market bag and had the foresight to price it properly.
It's handwoven in Spain with beautiful leather trim from the label. The true beauty of this bag, though, resides in its embrace of superb aesthetics. So no need to recreate the idea again; Loewe's Basket bag accomplishes everything it should, and it comes in a range of colors and sizes, so there's no excuse not to carry it all year round.
Wrapping it up
Step by step, Loewe is now an eye-catching brand that has garnered accolades and appreciation from a wide swath of the fashion market. You can never go wrong if you invest in one of Loewe's high-quality products that will become a treasured part of your wardrobe. Not only a trendsetting leader in bags and ready-to-wear apparel, Loewe also is now entering the perfume and other accessories markets.