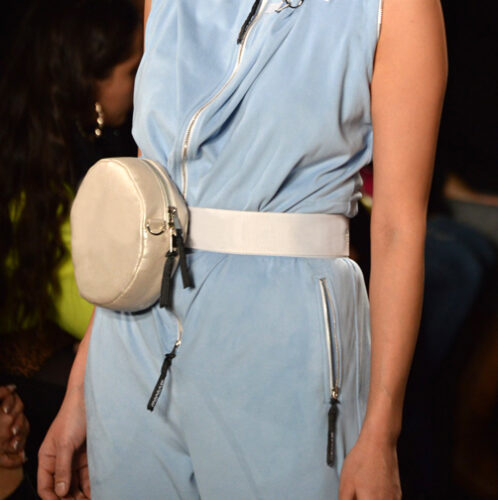 If you are searching for a practical but stylish fashion accessory, you should consider buying a designer belt bag. The belt bag, also commonly known as the fanny pack, bumbag, or waist bag, is a type of bag previously associated with tourists, but is now one of the most fashionable items out there.
Belt bags were a hit in the '90s, and it's taken two decades for the belt bag to make a comeback. Moreover, it looks like this time it's here to stay. Season after season, you won't miss seeing the belt bag on the runway, which shows its popularity. It's easy to see why: belt bags are fashionable, functional, and practical. Read on for some top must-have belt bags. Check out Bagover.com to find other vintage and pre-loved designer bags!
1.   Louis Vuitton monogram bumbag
The Louis Vuitton monogram bumbag will set you back around $1800, but it's worth every penny. The LV bumbag is one of the most popular belt bags on the market today.
Fashioned in the Louis Vuitton famous monogram canvas, this bumbag combines a sporty design with a chic aesthetic, and it's also versatile. You can wear it as a crossbody, at the waist, or as a shoulder bag.
Its practicality allows you to be hands-free and still carry all your belongings like car keys, phone, and a few essentials.
2.   The Bottega Veneta waist bag
The Bottega Veneta design is among the most expensive belt bags. Guilty pleasures can take various forms, and this is definitely one of them. It may cost you a pretty penny, but we consider this belt bag an excellent investment given the quality of the handiwork and the intricate stylish design.
Made from the softest Italian leather with a casual silhouette that's perfect for the weekend, it features a magnetic fastener on the top for security. The chunky gold chain can be fastened around your waist or across your body for a stylish look.
The Bottega Veneta belt bag can perfectly fit all your essentials without compromising on style and appeal. You can wear it to compliment your favorite dress for a party or date night or a low-key, casual function with trousers and a nice top.
3.   The Gucci belt bag
All the major fashion brands have put their twist on the fanny bag, and Gucci was not left behind. The Gucci belt bag is made from soft leather and comes in beige, red or black. All these look amazing, but you will definitely love the black one with the striking gold-tone logo.
The Gucci belt bag also features a quilted effect and eye-catching chevron pattern; the only disadvantage of this luxury bag is that most people can't keep their hands off.
You can adjust the belt for the best fit, and you can carry all your essentials like your makeup, phone, or keys. There is also a zipper to secure your stuff.
4.   The Fendi utility belt bag
Fendi has reinvented the workman's staple and helped us waive aside all preconceptions about utility belts. The Fendi utility belt bag deserves a place on the catwalk because it's not only convenient but can help you make a stylish statement.
The bag is well-crafted and comes with two pouches for your coins, cards, or phone. It also has a D-ring and a carabiner clip to hang your keys or ID card. The combination of FF plaques and tan leather gives this belt bag a massive boost on the style stakes.
You can wear your Fendi utility belt bag with a blazer jacket and a midi skirt or a long structured jacket for everyday office attire.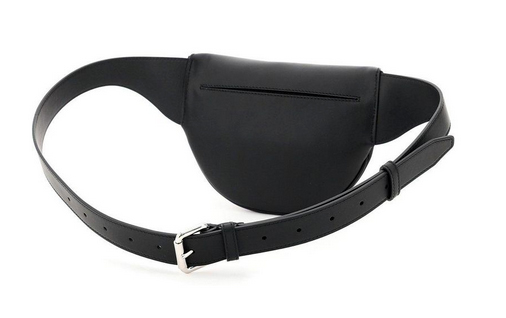 5.   Jacquemus small waist bag
If you are looking for a minimalist and clutter-free belt bag, the Jacquemus waist bag is your best bet. The bag is designed and comes in a unique shade of white and is the perfect go-to accessory for summer evenings. It's ideal for cinching in the waist of a loose dress highlighting your curves and adding structure and shape.
The small size of this belt bag works well in its favor. It looks stunning while still convenient with an internal slot pocket for carrying credit cards. The Jacquemus belt bag is made from calf leather with a gold logo detailing that's intricately refined against the off-white.
It also comes with extra detail – the double belt strap, which you will not see on other belt bags but looks amazing and stylish.
6.   The Saint Laurent clutch belt bag
The Saint Laurent clutch belt bag is perfect if you are always on the go. The belt bag doubles as an after-dark-appropriate clutch. After a long day wearing it on your waist, remove the adjustable belt strap and brighten up your evening by carrying it as a clutch bag paired with your favorite evening dress.
The expert craftsmanship and an eye for statement design makes this fanny pack an excellent example of the iconic brand's luxury bags. The timeless black color against the gold logo makes the bag the perfect evening accessory.
7.   Alexander Wang women's belt bag
If you are looking to buy a waist bag that will stand the test of time and still look good with age, then choose a leather one like the Alexander Wang belt bag.
The combination of black leather and silver zippers and a chain offers a sophisticated streetwise look with a subtle biker edge. Pair it with a white dress for dramatic effect, but it would look equally impressive paired with jeans and a white shirt.
The Alexander Wang belt bag comes with various pockets to store all your essentials and keep them in order.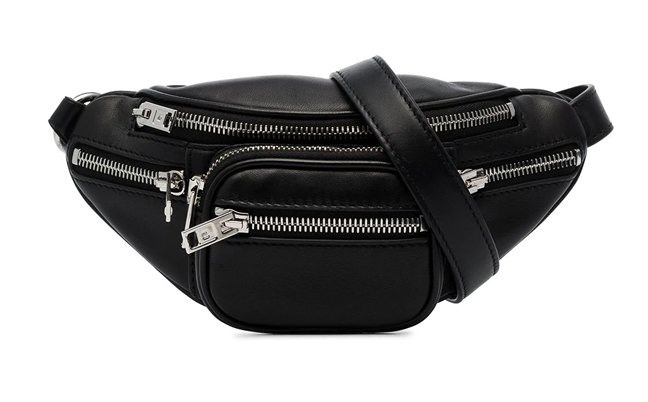 The belt bag looks awesome when worn across the body, where it seems fashionably casual and offers easy access to any essentials.
When buying the ultimate belt bag, consider the design you want, size, and material. A belt bag is perfect for the everyday look, and if you choose designer pieces that have put a spin on the standard fanny pack, it helps you make a fashion statement.