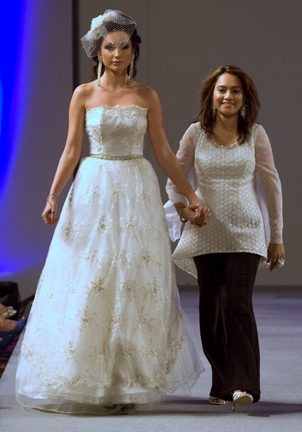 New Jersey-based designer Sumbul will present her latest impeccably crafted collection during the upcoming 27th season of Couture Fashion Week New York. The fashion show will be held at 6:00 pm on Saturday February 10, 2018 in the Broadway Ballroom of the Crowne Plaza Times Square Manhattan at the Crossroads of the World.
Sumbul launched "Sumbul's Collection" in 2011. Sumbul is a well-known name in women's fashion, and has presented her designs at numerous important events including Couture Fashion Week at the Waldorf Astoria, New York in 2011, as well as Atlantic City Fashion Week, Plitz New York Fashion Week, the Runway Princess Show and the Emunal Cancer Foundation Fashion Show. Sumbul has received multiple achievement awards for her unique work.
Sumbul is presenting her Spring collection In February 2018. This collection reflects a profound inspiration of beautiful flowers and pastel colors. The Spring collection is comprised of luxurious ready-to-wear designs with a touch of glamor and style.