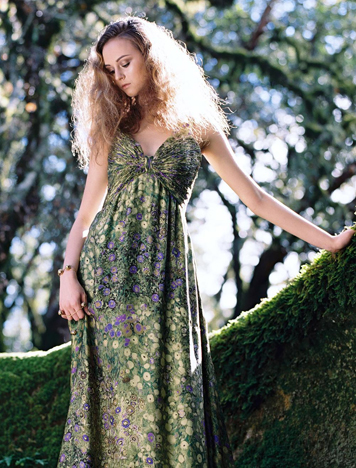 Designer Ellen Wise will present the latest collection for her signature label on the runway at Couture Fashion Week New York on Saturday, September 8, 2018 at 6:00 pm at the Crowne Plaza Times Square, 1605 Broadway, New York City.
Ellen Wise Couture is a California couturier who brings her vision to the timeless art of custom couture. Each garment is designed and handcrafted to each client's form using only the highest quality natural fiber fabrics. Often termed 'Slow Fashion', Ellen Wise garments are ageless creations of unmistakable grace and elegance.
It is the fusion of art, science and a discerning eye that enable Ellen to visualize and ultimately create each finished piece.  Her focus on magnifying femininity by shaping the finest materials to develop line and form while adhering to the strict rules of true couture has never been more apparent than with her latest work. Drawing inspiration from the exquisite fabrics she's selected, Ellen designed her newest collection using the moulage method, in which patterns are draped and perfected on the dress form.
Ellen's formal couture training includes intensive study with well-known couturière, author, and teacher Susan Khalje. Ellen also studied extensively with Parisian master draper and pattern maker, Julien Cristofoli.