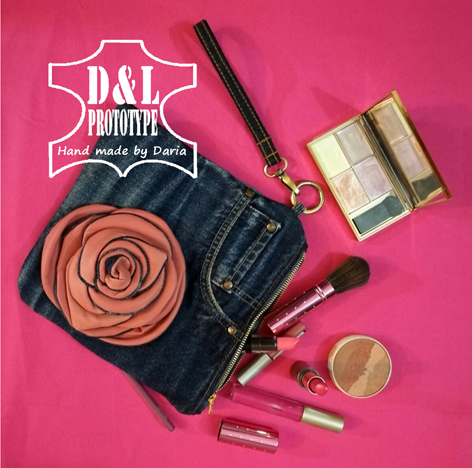 "Flowers and Butterflies," the latest handbag collection by dynamic Italian fashion start up D&L Prototype, will be introduced by designer Andres Aquino during the upcoming 28th season of Couture Fashion Week New York. Marking D&L Prototype's premiere appearance at the prestigious event, the fashion show will be held at 8:00 pm on Saturday, September 8, 2018 at the Crowne Plaza Times Square Manhattan in New York City.
D&L Prototype stands for Denim and Leather Prototype Hand Made by Daria. The hand crafted Italian accessories brand was launched in 2015. The label's distinctive designs include  casual/street style bags (woman and unisex) as well as creative and exclusive handbags to complete luxury and haute couture outfits.  D&L Prototype also designs a personalized line of accessories for vintage motorcycles (recovered seats, helmets, etc.).
With a passion for couture, all D&L Prototype designs are impeccably crafted by hand in limited editions. They feature great attention to detail and high-quality natural materials including genuine Italian leather, refined fabrics and components. Each item is unique, imbued with impeccable Italian taste and performance, bringing out the personalized and eclectic style of the wearer.