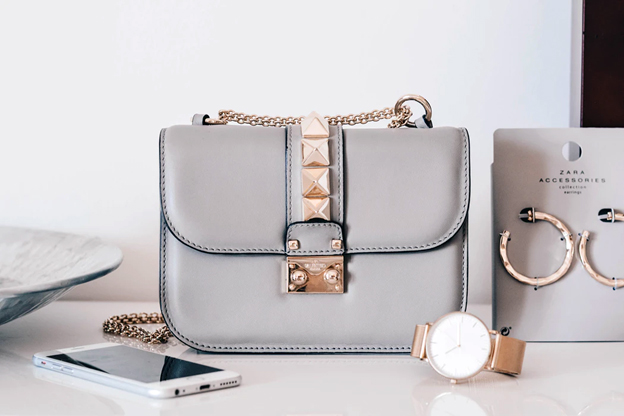 The world of fashion never stays still. Right after you have decided on that look that is something you see in a fashion show, the next styles come rolling in. This sends multitudes to the shops in search of something 'current' rather than outdated. It's no surprise when you think about it, because if fashion never changed lots of people would go out of business.
Another thing that keeps us on the move is the seasons. We get all our winter gear together, and then comes the spring. Once again we change our clothes to accommodate the new temperatures and styles. It may be that you're thinking about the summer next. Perhaps you're happy with the clothes you own but are looking for some new accessories. If that's the case, you'll appreciate these six ideas, whether you're a man or a woman.
1.   Jewelry
●      For Ladies
You may have noticed women walking around with several bracelets on their arms. This piled-on look is something largely associated with the 1980s, but it's back in fashion. People are wearing silver, ceramic beads, and copper bracelets. Check out the cuff bracelets and pearl versions too.
Tribal jewelry is also increasingly popular these days, often being made from stone, clay, or wood. Whether it's pendants in a feather design or geometric shapes, people are wearing it in such colors as silver and turquoise.
●      For Men
Many men are looking for watches that are both functional and that make a fashion statement. Durable versions are being bought by those who are regularly active outdoors, including watches with straps made from aluminum, steel, or precious metals. Cufflinks are also in vogue, looking most impressive when they are of a simple design. The key is to ensure they match the rest of your attire.
You can get loads of inspiration by trawling the internet. If you're visiting the best jewelry stores you can schedule virtual appointments with jewelry specialists and access gold buying services. Whether you're after diamond earrings, gunmetal cross pendants, or gemstone jewelry there will always be something that appeals.
2.   Clothing Accessories
●      For Ladies
Because white summer dresses are plain in color, a tote bag that matches your lip color could be ideal. A detailed bracelet and a straw hat wouldn't look out of place either. If you are wearing a floral dress the design will be 'busy' enough so don't go for overly bright accessories. Instead, choose delicate silver jewelry.
●      For Men
Even something like a knitted tie can find a place in your summer wardrobe. If you wear brown or black belts, that's fine, but summer is the time to liven up and experiment with brighter colors. Many guys are opting for woven belts on dark slim-cut trousers. Try wearing some humble sneakers and overlay a white T-shirt with a Cuban collar shirt.
3.   Hair Accessories
●      For Women
Busy hair is fine at the moment, so you won't be out of place wearing cloud-like scrunchies or elegant pearl clips. The latter can be worn with one on each side at the front or by having one on each side of your head, in a typical 1990s style. You may know ladies who are wearing messy buns, perhaps with a ribbon around them. They are back in vogue, alongside bows worn across ponytails.
●      For Men
Hats can keep your head in the shade and provide UV protection. If they're breathable you'll battle less with sweat, too. Baseball caps are all too common to impress anyone, so why not try straw trilby hats or fedoras, or linen newsboy caps. Panama hats and a T-shirt are great for presenting a casual look, too. For your feet, you could add a pair of white streamlined high-top Converse.
4.   Things To Carry
●      For Women
Ladies will always have things they need to bring around with them, which provides the perfect opportunity to display something fashionable. Why not carry a clutch purse? They've been a favorite for generations, but have endured in terms of popularity and are well worth considering.
●      For Men
Tote bags are very practical items for carrying things around. Being open-topped they are easier to access than backpacks, plus they will be kinder to your clothes in terms of creases. If you're the outdoor type, why not go for a nylon version that's waterproof and scuff proof? Go for a bag in a dark neutral color. This way it will be easier to match it with different outfits.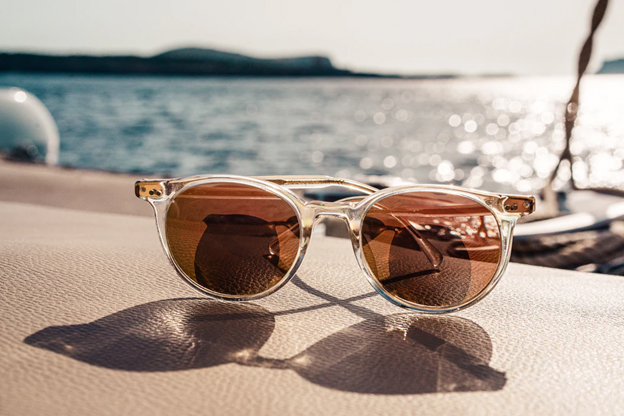 5.   Sunglasses
●      For Women
They can be bright and funky and come in a range of different colors. There are star-shaped polarized glasses you can buy and brightly colored sports frames. Check out the versions with glittering rhinestones too.
●      For Men
As with any glasses frame, it's important to consider your face shape. They can either be a distinctive feature or a pair that compliment your looks. You might want to go online and look at aviator glasses, the Wayfarer, or Club Master designs. If you go shopping in person, you might like to bring someone with you for a second opinion.
6.   Fragrances
●      For Women
Scents relate more to your overall impression rather than your appearance, but they are nonetheless essential. Your budget may be the deciding point when it comes to choice, but there are many great brands out there. Check out Versace Bright Crystal for some floral scents, or Chanel No. 19 Poudre for some powdery softness. There's also Tom Ford Soleil Blanc which is a spicy blend containing things like tuberose and jasmine.
●      For Men
Something with a citrus twist is very seasonal but it's important to try before you buy. Peoples' bodies react differently to aftershave just as they do to medication. It's best to go to a scent shop and spray some on yourself, and then wait for twenty minutes. If you have a partner, be sure to involve them in the choosing process too!
Your accessories, whether they are carried or worn, all create a lasting impression on your friends. You'll look, feel and smell good, and be able to enjoy the summer for all it's worth.