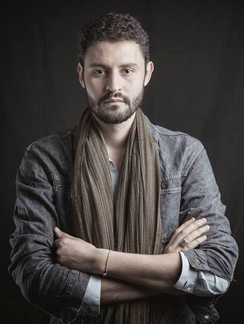 DJ Koceila Chougar is one of the world-class entertainers scheduled to perform at the upcoming Cannes Fashion and Global Short Film Awards Gala. The event will be held on Saturday May 20, 2017 at the iconic Intercontinental Carlton Cannes in Cannes, France.
DJ Koceila Chougar was born in north Algeria and developed a love of music at an early age. Since 2013 he has been wowing the French West Coast with his flawless turntable skills, innovative production and musical versatility. With his solo projects, collaborations and live shows, DJ Koceila has quickly become an internationally renowned artist in Europe and the USA (Spain, Italy, Sweden, Miami). In 2015, he founded St-Germain Paradise Concept with Etienne Gentet, a famous French sax musician who has worked with Carl Cox. In 2016, soul singer Sabrina Rahmani joined the journey.
The concept offers high-end live shows in France and abroad (Champagne Les Barons de Rothschild, The Boxers of Bordeaux, Miss Prestige Aquitaine, Azahar Fashion show, Grand Hôtel de Bordeaux, and more). DJ Koceila is currently working with Bordeaux new artists and is completing an album project with Sabrina Rahmani to be released in the summer of 2017.