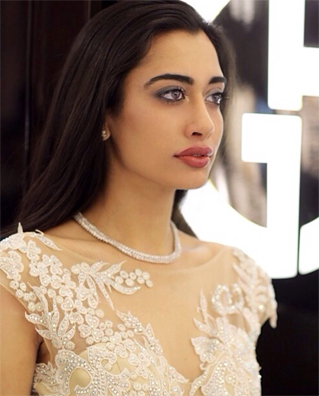 Farah "Fafa" Zulaikha, supermodel and Global Fashion Avenue Award winner (Couture Fashion Week S/S 2016 Top Model) and fashion and beauty expert,will serve as the Mistress of Ceremonies at the Global Short Film Awards gala in Cannes, France. The event will be held at the Intercontinental Carlton on Saturday May 21, 2016. The festive evening will include fashion shows, awards presentations, world-class entertainment and a luxury auction. Tickets are available online.
Farah Zulaikha is a beautiful and accomplished role model. Currently she is one of the youngest United Nations Ambassadors ever (serving The National Council of Women of The United States), an award-winning humanitarian, top model, writer, biomedical researcher, TV host, and classically trained violinist. She has earned international recognition and influence in the realms of philanthropy, fine arts, fashion and media. Farah is the recipient of numerous and diverse accolades including the Distinguished International Humanitarian Leadership Award presented by the U.N. and the National Council of Women of The United States (2015), the Pancreum Diabetes Artificial Pancreas Contributor Award (2013), the Vassar Brothers Medical Center (a National Gold Seal-Winning Hospital) Auxiliary Young Ambassador (2013), the Hearst Media UGO.COM "Smartest Models In The World" list, taking the #1 spot on a list of legendary fashion names that has included such icons as Cindy Crawford, Iman, Christy Turlington and Beverly Johnson (2011). Farah also recently made her violin debut at Carnegie Hall before a sold-out audience.
Farah Zulaikha is noted for her large-scale role in major charity endeavors across the globe. These initiatives include her family's own self-funded charity medical camps along with ambassadorships at some of the world's leading organizations. She has achieved popularity as a worldwide youth leader/mentor, and is also recognized for her talents in various forms of media/arts and her collaborations with top fashion, beauty and lifestyle brands including Armani, Roberto Cavalli, Ferragamo, Nordstrom, the NASDAQ Stock Exchange and many others. She has been featured in top fashion events and publications such as Elle and VOGUE.