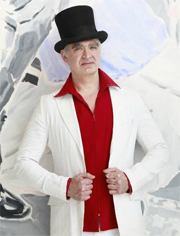 Internationally renowned artist Kevin Berlin will show original, artist-designed luxury top hats during the Global Short Film Awards Gala in Cannes, France. Several hats will be worn by models as part of the Andres Aquino couture fashion show at the event on Saturday May 21, 2016 at the Intercontinental Carlton Cannes. The gala evening program will include a red carpet, fashion shows, awards presentations, world-class entertainment and auction. Tickets are available online.
Part of Kevin Berlin New York's "Classic" Top Hat collection, these contemporary Top Hats are 'unisex,' perfect for both men and women and for 'everyday' wear. The handmade creations are of the world's finest quality and come in three heights: X, XX and XXX. The North American launch will take place in New York in July 2016.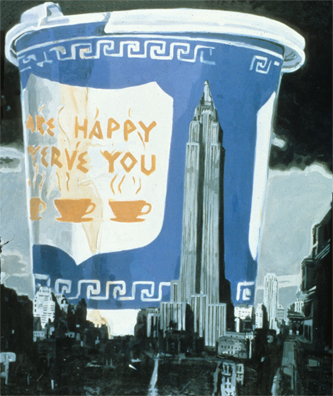 Kevin Berlin's art is found in the collections of Kim Basinger, Luciano Pavarotti, Quincy Jones, Bill and Hillary Clinton, President George W. Bush, and Ron Rice founder of Havana Sun, among many other prominent art collectors. Mr. Berlin has been featured in The New York Times Magazine, Shanghai Daily, Tokyo Television, BBC Radio and over 40 television stations across the United States. Mr. Berlin was honored by President Reagan at The White House, and his recent solo exhibitions include New York, Miami and London.
In addition to the presentation of his beautiful top hats at the Cannes event, Mr. Berlin will also offer one of his original, signed, silk screen prints for auction. "Large Cup of Coffee" is almost five feet tall and features the New York skyline, the Empire State Building and New York's famous 'We Are Happy To Serve You' coffee cup. Even if you are not a New Yorker you probably recognize this cup from movies and television shows including Brooklyn 99, Nurse Jackie, Men in Black, Mr. Robot and many others. The print retails for $10,000. A portion of the auction proceeds will be donated to charity.