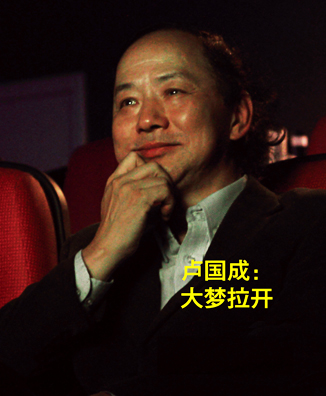 Award-winning animation and special effects producer Leo Lo will receive a lifetime achievement award recognizing his outstanding contributions to the film industry. The Global Short Film Awards gala event will be held on Saturday May 21, 2016 at the Intercontinental Carlton in Cannes, France.
Producer and Festival Director Andres Aquino noted "Mr. Lo's dedication, love for films and his work in the field of visual effects and animation is an inspiration for new generations of filmmakers. We are proud to be associated with him. We are also grateful to Mr. Lo for contributing his time and expertise as a judge on the panel for the GSF Awards Festival."
Mr. Lo began his career as a photo journalist with United Press International and later turned to commercial photography. By the 1990's he started working in the motion picture industry, and was soon playing an important part in the changes from traditional film laboratory techniques to the new digital era. Mr. Lo is widely renowned as an industry pioneer in the Hong Kong film industry's laboratory digitalization.
Leo Lo launched his own digital darkroom in 1996. Starting with the first complete Kodak Cineon System, he founded Asia Legend Limited to provide digital effects services to the industry. He received a Golden Horse award and was nominated for a BAFTA Award for his special effects work on the award-winning ground-breaking film Crouching Tiger Hidden Dragon with acclaimed director Ang Lee. As China's film industry has boomed, Mr. Lo built an international scale animation production center in southern China in 2007 from scratch.  Under his leadership, the company has completed a number of highly successful animated movies, including Dwegons and Lephrechans, Life in The World of Dao,  and the 3D animated movie The Adventures of Jinbao, starring film legend Jackie Chan.
Mr. Leo Lo's accolades and awards include:
– For the animated TV series Life in the The World of Dao: 2011 Guangdong Best Animation Team and Best Animation second prize; HKPC Prize for Efforts; Japan TBS Digicon6 – Best Effort Excellence Prize.
– For the 3D animated feature movie The Adventures of Jinbao: 2012 HK Cyberport Stereoopic Award – Excellence; 2012 Golden Angel Award – Los Angeles; 2013 HKSAR Government, ICT Award.
– For the live action historical Iranian film Kingdom of Solomon: 2012 Best Visual Effects Iranian International Film Festival – FAJR; Iranian Golden Phoenix Award for Best Visual Effects.
Click for information and tickets to the Global Short Film Awards gala in Cannes.