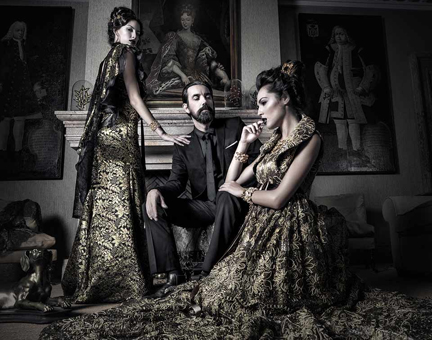 Spain-based luxury fashion label Glamour Hunter will present a selection of its latest designs during the Cannes Global Short Film Awards Gala and Luxury Fashion Shows event on May 19, 2018. Part of the third annual edition of the prestigious event, the gala will be held at the iconic Intercontinental Carlton Cannes in Cannes, France.
Glamour Hunter is the definition of high fashion that masters the art of creating luxury dresses. Textured, romantic and incredibly unique, the Glamour Hunter collections celebrate the feminine figure in a sophisticated and elegant way.
With a modern touch, the Victorian inspired gowns will mesmerize the atmosphere. These floor-grazing dresses have intricate detailing and ethereal construction, each with an unmistakably baroque flourish but also with a contemporary twist. Glamour Hunter designs stunning wedding and evening dresses, as well as a pret-a-porter line, all embellished with creativity, precision and sophistication made from high-quality, expensive fabrics and sewn with extreme attention to detail.
Click for more information and tickets to the Cannes event.