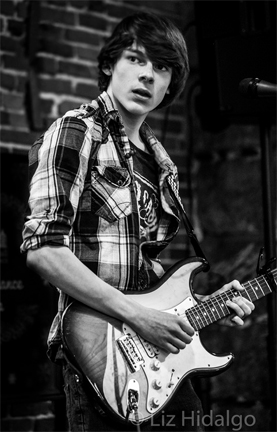 Rising teen pop-rock star Jared Hanrahan is slated to perform at the Cannes Fashion and Global Short Film Awards Gala. The event will be held at the Intercontinental Carlton in Cannes, France on May 20, 2017 and will include luxury fashion shows and entertainment by world-class performers, as well as the presentation of this year's winning film awards.

Boston-based Jared Hanrahan is a talented 15 year old musician, singer and songwriter. Steve Marshall from The Steve Marshall Band in New York mentored Jared on the electric guitar and gave him the opportunity to play for ALS, Hurricane Sandy, and breast cancer benefits with some very famous musicians like Les Paul Jr., Simon Kirke (Bad Company), Gene Cornish (Young Rascals) and Steve Gadd (Carly Simon, Phoebe Snow, Aretha Franklin).
Jared started writing songs at the age of 12, and currently has 14 of his own original compositions. He performs all over Boston and New York to very enthusiactic audiences.  Jared recently performed at City Hall and at the iconic Faneuil Hall in Boston.  He was the focus of a spotlight feature on NBC Boston with Jackie Bruno.
Click for tickets to the Global Short Film Awards Gala in Cannes.