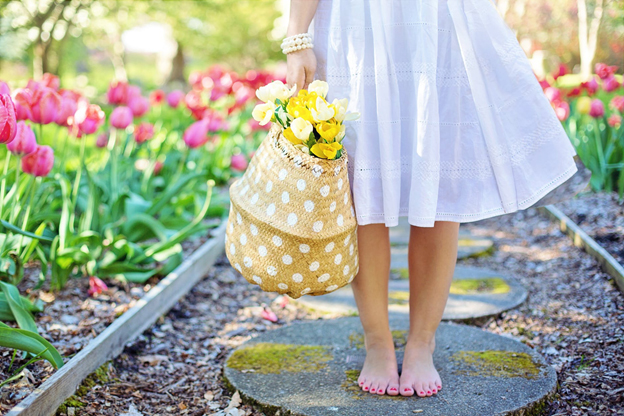 We are in the midst of spring and there is almost no other time of the year when you get the sudden urge to completely revamp your fashion style.
It is common to get a little tired of your style and to feel that your clothes, shoes, and accessories are no longer fun or stylish, so it is easy to feel overwhelmed. It can seem like an impossible task to get your style in order so that you feel satisfied.
Finding the perfect piece in your wardrobe is not always easy, but when you do, you'll know it instantly. It will give you a boost of self-confidence and make you feel that you can conquer the world.
Read on for some great fashion tips to help you spruce up your ensemble this spring.
Statement T-Shirts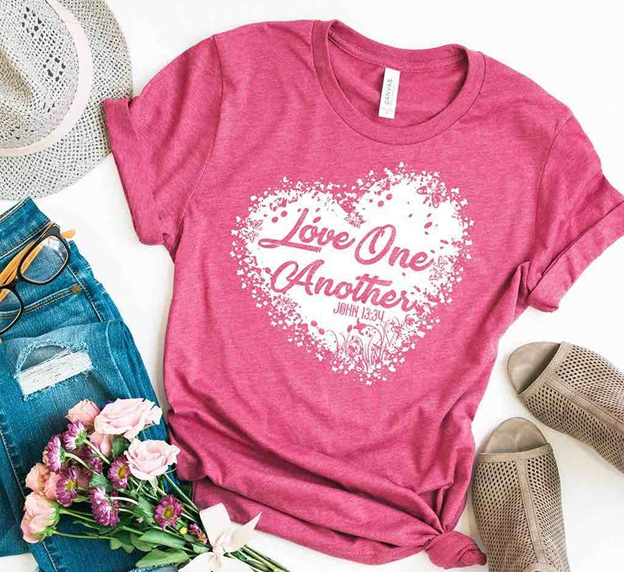 All of us have probably lost count as to how many t-shirts have come and gone in our closets. This is nothing uncommon since the plain t-shirt is a staple piece and works in all situations – with a skirt for a party, with trousers for work, with jeans for any occasion.
If you want to add some creativity and freshness to your look, why not do so with statement tees. A t-shirt with a print can switch up the entire look and make it more intriguing.
Statement t-shirts have taken the world by storm as clothing has become the perfect tool to make a statement, and stand out while still being able to look on-trend and cool. If you wish to express your beliefs, spread some positivity and stay true to yourself, there are beautifully designed Christian t-shirts for ladies used as a way to inspire yourself and others and speak up about something you stand for. Wear them with your favorite jeans, skirt, or even under a blazer during chilly spring nights.
Leather Jackets To Look Cool
As spring brings mild weather, a stylish leather jacket is a timeless investment that you will be able to wear every year in an infinite number of ways. There is a wide selection of trendy alternatives, while the classic black biker jacket is always a stylish purchase and works flawlessly with your flowery spring dresses, giving an edge to your look.
A smart style tip to keep in mind when you are going to purchase a leather jacket is to think beforehand about what color and leather material you prefer. Think about the choice of leather and try several different models, because once you have found the right one, it is a clothing item you can use for several years to come.
Combine Bold Colors, Patterns, Styles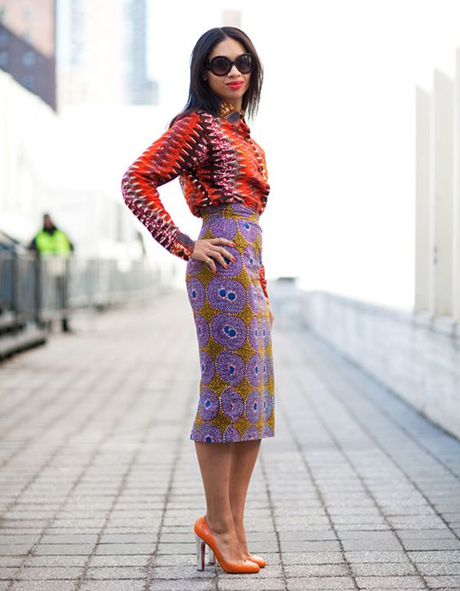 If you like a lot of colors and different patterns, springtime is by far the best time to try out different options. In fact, in recent years it has been shown that the more "wrongs" you make in your combinations – the more right it looks! To go against classic fashion rules is both fun, and it also signals that the person possesses independence and creativity.
By mixing different patterns, you create an exciting outfit with simple means. If you want different patterns, you should focus on the colors to match. For introverts, a good fashion tip is to start matching different patterns in the same colors, before tackling several different color palettes.
A completely different trick is to choose a single color and use clothes with different structures and materials. Let your imagination run wild when it comes to patterns and colors and choose what you are comfortable in.
Bralette To Go With Your Outfits
Spring is a time when you are looking to wear a more relaxed outfit, but one that's still trendy. It is easy to achieve a trendy look that is both relaxed and dressed up at the same time by adding details. Sneakers, heels, T-shirts but also a bralette can make the look completely different.
You can wear it with a slip dress, under a blazer, shorts or with a complete denim attire, which will make the bralette the focal point. Invest in a piece in your favorite color that looks flattering on your skin and you'll be dressed for all the spring events.
If you wish to opt for a slightly chic variant, throw on one with high-waisted trousers, shorts, or a skirt and oversized jacket. It works equally nice for more festive occasions, but to amp up the look, you can show off a bralette with little extra details such as sequins and pearls under a sheer ensemble.
Spring Hat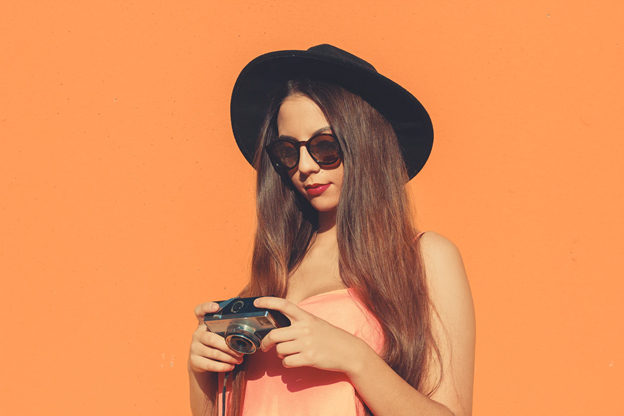 Today, both men and women can, with the help of the right kind of accessories, make their outfits more personal and unique. When we talk about accessories, many people immediately think of jewelry, bags, and shoes, but it can also be hats, watches, cell phone cases, and much more.
Since spring weather is often unpredictable, hats are the perfect transformative accessory, shielding you both from strong rays of the sun and drizzling rain. Not only is it a cool and effortless component for all your spring looks, but the hat is also good for your "bad hair days" and a great addition to fit your dresses and jeans.
You can wear a hat whenever and wherever, you just have to choose the right model for your head and a color that works well with the remaining colors in your wardrobe.
Waist-Cinching Belt
We can easily say that adding a belt to your outfit is the biggest fashion hack, an accessory that can be used in many different contexts and ways. It is an important fashion tip as it gives personality to an entire look.
The belt's original purpose is, of course, to hold your pants and skirts up, but it should also be seen as a shape creator and a detail that spruces up an entire outfit.
A white belt for spring, or example, worn with an otherwise all-black outfit, creates a completely different fashion statement. The belt is available in all price ranges and is an underrated styling detail that easily gives life, color, and personality to any outfit.
With the belt, you can also create shapes – you can give a straight dress or generous shirt a shape by smartly putting the belt at the waist, alternatively on the hip, letting the fabric flow or bunch over it for a slightly cooler relaxed feeling. You can also wear a belt over your coat or blazer. An eccentric-looking belt is eye-catching and creates a fashion-forward appearance.
Final Thoughts
As the season of renewal, spring is the perfect time to spruce up your outfits.
Those who are looking to go beyond the basic combinations can recreate their spring outfits by wearing a statement tee, putting on a leather jacket, while playing with a chic hat and a waist-cinching belt as game-changing styling tools.
Lastly, there are no rules when it comes to refreshing spring outfits, so let your creativity and love of fashion flow.