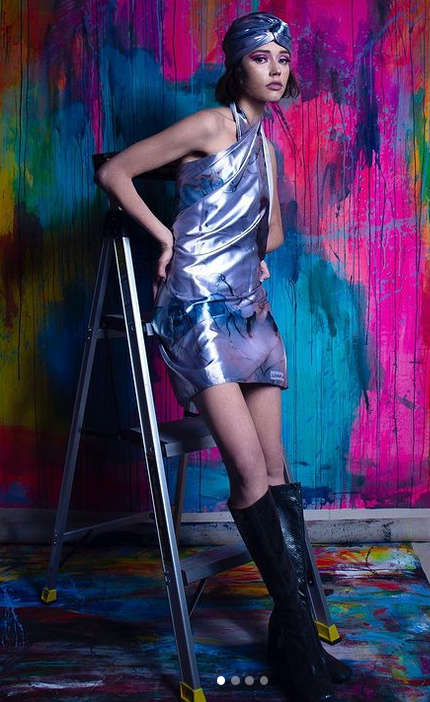 Designer Camila Sarasty will present the latest creations for her By Sarasty label during Couture Fashion Week New York's 37th season. The fashion show will be held at 6:00 pm on Sunday February 5, 2023 at the historic Prince George Ballroom in New York City.
A native of Colombia, Camila Sarasty is a professional in Fashion Design and Marketing, and a graduate of the prestigious Arturo Tejada Cano design and fashion school. She is the creative director of her own By Sarasty brand, which focuses on versatile, luxury, handmade garments, suitable for a wide range of occasions. Her signature pashminas and bandanas are fresh and light, highlighting the intrinsic beauty of women. By Sarasty has shown at New York Fashion Week and has been featured in press worldwide. Her beautiful designs have garnered a large enthusiastic clientele. With an environmentally conscious mission, all By Sarasty designs are made with recycled fabrics with water or digital printing.
By Sarasty is working to become a transformational fashion brand. "I want to impact people's lives by offering something different: handmade luxury pieces that connect on a physical and personal level in any part of the world," says Camila Sarasty.
Click for tickets and more information.