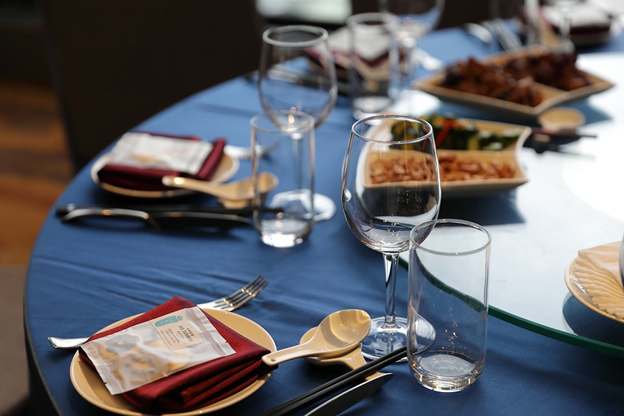 Throughout your lifetime, you will be invited to a series of daytime events such as business parties, weddings, networking events, interviews, barbeques, and more. As you can see (and probably know already), each of these has a different degree of formality and requires different styles.
While the casual ones are easier to appreciate and prepare for, the formal ones can be a bit confusing and make choosing an appropriate outfit a bit difficult. Things get even a bit more challenging if we take into consideration all the factors like the venue, the location, or the weather.
Still, you can use a few sartorial standards as general guide lines. Read on for some of the most common ones.
A Black-Tie Event
Whether it's a charity gala or a fancy wedding, this event asks for glam and elegance! Therefore, shimmery fabrics, imposing gowns, tuxedos, and ornate details will be everywhere you look.
For women, it is best to select a column or A-line dress that fits the requirements. Of course, you can also choose a less shimmery dress, but then accessories must compensate for the lack of glamour.
Now, for many of us, it can be difficult to justify the cost of buying an ultra-elegant dress that will only be useful for one event – but there is a solution for this. For example, if you are invited to participate at a black-tie event in Australia, you might consider dress hire in Sydney, which can be a lower-cost and easy method to get a fantastic gown without getting saddled with it for good.
Cocktail Parties, Engagements and Weddings
In this situation, you have to ask for details about the event, in order to know the dress code. After all, each of these events (especially as daytime events) can range from a small gathering between friends and family to an all-out event.
In short, if it's a fancier party, you won't go wrong with "cocktail attire" (a little black dress will go amazingly well). On the other hand, if it's a more casual event, you will be fine with an elegant top with tailored pants or an classic skirt. The outfit can be paired with heels or fancy flats, depending on your degree of comfort.
As long as you stay away from fabrics considered casual like denim, jersey, or chino, you should be fine.
A Bridal or Baby Shower
These are happy events where people gather to celebrate and feel good. In addition, this means you can be more casual with your choice of clothes (as long as you opt for something with an elegant touch).
These events go well with cute, feminine dresses, large prints, or flowey materials. Of course, you can also wear pants (the more elegant ones) and dust off your cute footwear (heels or flat). Still, keep in mind that, if it's a bridal shower, white is a big no-no for guests. Of course, it's best to avoid an all-black outfit as well, since it may send the wrong message.
Wrap Up
Overall, finding the right outfit for an event is all about paying attention to the type of event and the people who will attend. As long as you follow the guidelines and select an outfit that fits your body type, you will fit right in!