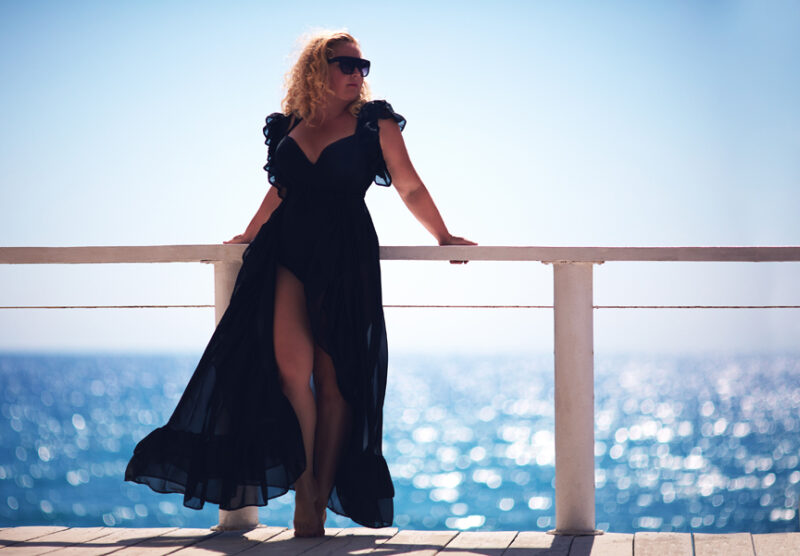 For ages, bodysuits have been worn by women. However, the bodysuit outfit, which is endorsed by the Kardashian sisters, has now become mainstream.
Bodysuits are versatile and comfortable to wear. You can wear them with high-waisted jeans, skirts, or layer them with formal pantsuits. Bodysuits are designed to flatter your curves and provide a seamless tuck to your pants or skirts. Bodysuits also work well for all body types and can be worn with formal as well as casual outfits.
Here are some tips to look flawless when wearing a bodysuit:
Choose Your Underwear Correctly
Wearing formfitting clothes can look ultra-glam and chic. It's also a great way to flatter your body's curves. However, your choice of underwear can make or break your look.
A well-fitted, seamless knix will make your back look sleek and help you avoid panty lines. Since panty lines can disrupt the seamless look of your form-fitting trousers or skirt, make sure to choose the right underwear, like thongs or seamless panties, when you wear a body suit.
Make Sure That It Fits Well
To get a flawless look when wearing a bodysuit, make sure that your bodysuit fits you perfectly.
While buying, it's essential to check the length of the bodysuit. A bodysuit that's too short for you can be uncomfortable. On the other hand, something that's big for you can make your entire look shabby. To ensure that you pick the right size, try it on before buying. A well-fitted bodysuit should be comfortable when you sit down, too.
The bustline of your body should be snug-fitting and not look stretched over. Finally, make sure to check the back. A bodysuit that's too tight for you can cause a visible panty line, which can spoil your entire look.
Style Them with Casuals
Bodysuits can be styled easily with jeans and skirts. Pairing a pair of skinny jeans or high-waisted jeans with a snug bodysuit has been a popular trend once it was endorsed by celebrities, like Kylie Jenner, for a while.
Wearing them with a pair of high-waisted jeans can help you create a neat look without too much tucking to do. To wear a bodysuit with a pair of skinny jeans, choose something that has a delicate, lace neckline that can serve as a top.
Creating a balanced look while wearing a skirt can be tough. For styling your skirt that goes with its high-waist, you have to find a crop top or something that's tucked in, which may not always work well. However, pairing a skirt with a bodysuit is easy since the bodysuit is seamlessly tucked–a higher waist skirt fits perfectly with the overall look.
Style Them With Formals 
For a sleek, stylish look, pair your bodysuit with your work outfits. From using your bodysuit for a layered pant-suit look or wearing it with a sleek pencil skirt, bodysuits can be styled in several ways to create a formal, work mode look.  For a smart formal look, pair your bodysuit with a sleek blazer and formfitting trousers.
During colder months, style your work look by layering your bodysuit with elegant coats or jackets and trousers.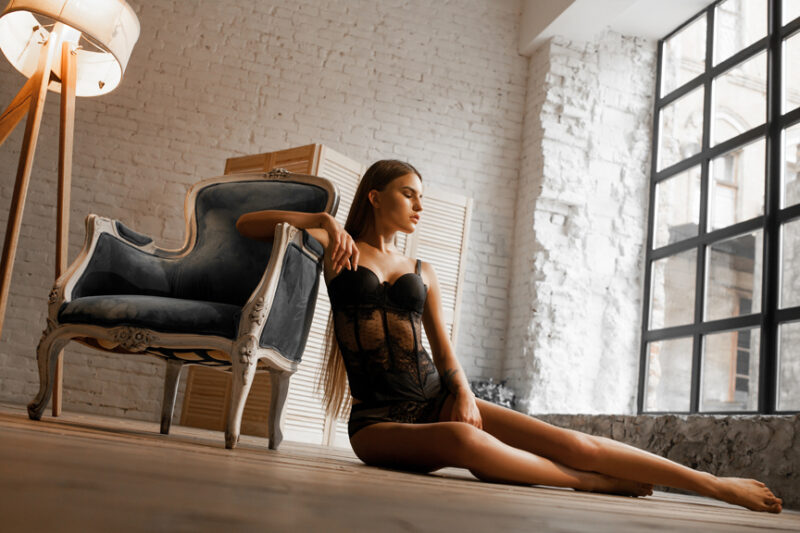 Wear It As Lingerie
Wearing lingerie as an outerwear has been a trend for a while now. However, delicate lace bodysuits are perfect to wear as lingerie under low cut tops, plunging neckline, and off slouchy sweaters.
Bodysuits can also be worn as lingerie under sheer gowns and tops. To spruce up your plain shirt and jeans look, wear a delicate, lace bodysuit under a half-unbuttoned shirt.
Conclusion
Bodysuits are a trend that's here to stay for a while. Other than being comfortable and versatile, a bodysuit can flatter your curves, define your body's shape, and make your body look firm. However, before you buy a bodysuit, make sure to check if it's the right size, material, and fits you perfectly. This is because an ill-fitted bodysuit can break your entire look.
Due to their versatility, you can pair them with skinny jeans or boyfriend jeans for a casual look. For a formal look, you can also layer them under a pantsuit. For a chic-elegant look, bodysuits are ideal for pairing them with skirts. You can also wear them as lingerie under sheer tops. Wearing them under plunging necklines can create a stylish look, too. Finally, there are several ways you can style your bodysuit for a flawless, trendy look.
This stylish piece of clothing is something that can be worn in all seasons and can be styled perfectly as an elegant outerwear. It'll also remain a timeless piece of lingerie.