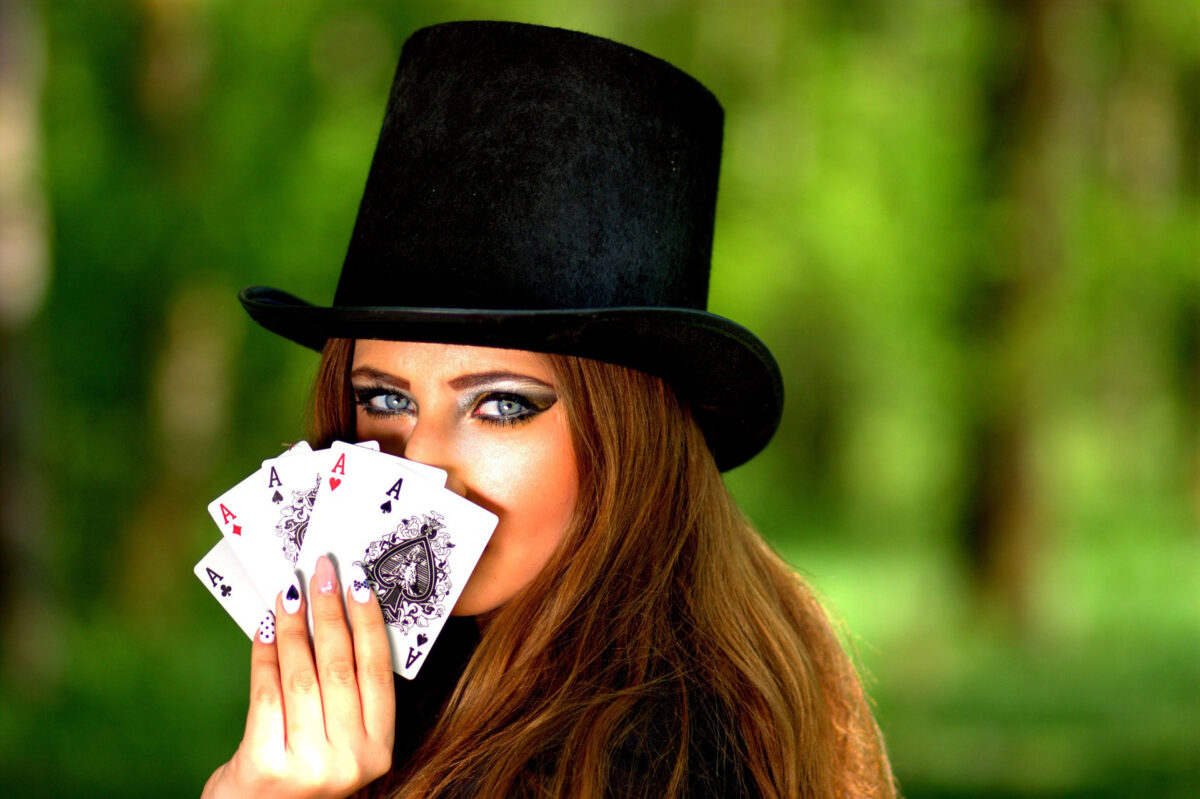 Seeing past their poker faces, you may never have even guessed that some of the best women in the game are also the most striking in several other aspects. They're definitely more than just their looks; if anything, this is but an asset supplementing their skills. While they're often compared to runway models, they are also role models for anyone looking to make it in this competitive field. Who says that poker is a man's game? These women bring much-needed class, flair, glamour, and more to the table, setting the bar (and stakes) high for anyone –– regardless of gender.
Liv Boeree via Instagram
Liv Boeree
On a visit to the US World Series of Poker in Las Vegas, Kent native Liv Boeree was enthralled by the game and determined to be as skilled as her poker heroes. Her interest in poker came after she graduated from theUniversityof Manchester with first-class honors with an astrophysics degree, which helps her play with logic and a methodical strategy. Nicknamed 'Iron Maiden,' she wears many other hats as a television presenter and model and is currently the only woman to hold championship titles in both the European Poker Tour and the World Series of Poker. While these were important personal feats, Boeree says that she's happy to be representing women who are either underrepresented or often patronized in the game.
Vanessa Rousso via Instagram
Vanessa Rousso
Known as 'Lady Maverick,' Vanessa Rousso has 17 World Series of Poker money finishes, two final tables at the World Poker Tour, among many other poker-related achievements like shutting down obnoxious competitor Tony G on live television. She was a Dean's lister at DukeUniversitywhere she took up game theory and took an interest in other critical thinking hobbies like chess and Rubik's cubes. This introduced her to poker, as she was likewise drawn to the psychology behind the game. She finished her degree in economics and political science in a record-breaking 2.5 years. She continued to break even more records, pursuing poker and further studies in law at theUniversityof Miami School of Law where she graduated magna cum laude. While she was rated as one of the sexiest poker players in the world by both Bleacher Report and Maxim, she's also taught poker to some of Forbes' 100 Most Powerful Women.
Melanie Weisner via Instagram
Melanie Weisner
Aside from being a beautiful face and a fierce competitor, Melanie Weisner also has one of the most active and thriving Twitter accounts among poker pros. The businesswoman-slash-poker strategy coach regularly engages with her fans, which isn't surprising at all considering how the game as a whole is now more socially-driven. One look at the PPPoker Twitter hashtag and you can see that players from the US, Mexico, and even Japan, tweet about topics ranging from upcoming major events, high stakes online tournaments, and expert strategies. It appears that Weisner has noted these strategies, together with her stint as a heads-up Sit & Go specialist for most of her online poker career, and all of which have likely attributed to her online success.
Fatima Moreira de Melo via Instagram
Fatima Moreira de Melo
At 41, Fatima Moreira de Melo has accomplished more than anyone could ever hope to in their lifetime. As a member of the Dutch National Field Hockey Team, de Melo is an Olympic medalist with bronze, silver, and gold medals under her belt. In between snagging these accolades, she graduated with a Master's degree in law while also maintaining her status as a well-renowned Dutch television personality, model, singer, and winner of the Dutch version of the reality show Survivor. Now, she adds 'professional poker player' to her long list of credentials, as a member of Team PokerStars: Sportstars. She once even said that she leveraged her "petiteness" as a bluff in the game especially when her opponents dismissed her as just a little girl. She's an outspoken advocate of the global organization Right to Play, which empowers vulnerable young children through sports.
Maria Ho via Instagram
Maria Ho
Chinese poker maven Maria Ho is one of the highest-ranking female poker players in the world and has been inducted into the Women in Poker Hall of Fame. When she graduated from UCSD with a major in communications and minor in law, Ho had also graduated from playing low limits cash games to those with higher stakes. This granted her the confidence to pursue poker as a full-timecareerand she now has upwards of $2.9 million in live poker tournament earnings. She is noted as the only one to have ever made it to the World Series of Poker Main Event Last Woman Standing on four separate occasions. She's also the first woman to have been made a strategic commentator on a poker TV broadcast team. Her endearing and bubbly personality has made her relatable with many fans.
Previously, '7 Wardrobe Essentials Every Fashionable Woman Should Own' featured a number of staples every woman should own to make them look and feel their best, for any important occasion. Power dressing may even catapult you into performing your very best, similar to the way these women have. But ultimately, what goes without mentioning is that the best trick up your sleeve and the best thing to wear is unbridled confidence.