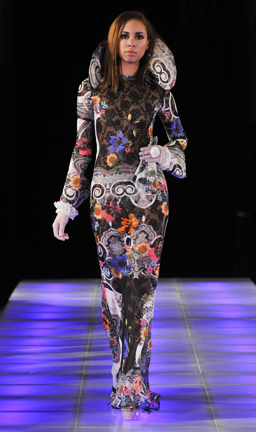 Russian design star Narine Tovmasyan will present her latest collection at Couture Fashion Week New York's 24th season. Marking the designer's second appearance at the prestigious event, the fashion show will be held at 6:00 pm on Saturday September 10, 2016 at the Crowne Plaza Times Square Manhattan.
Narine Tovmasyan is known for creating unique clothes for real fashion lovers. With the theme "Live for Beauty", her creations strive to connect Renaissance styles with the modern age. Her distinctive evening gowns embody the stylish elegance and greatness of spirit of previous eras juxtaposed with the dynamics and rhythm of today.
Ms. Tovmasyan made her USA debut with the showing of her stunning collection at Couture Fashion Week New York to enthusiastic reviews. See the video of the show. She recently showed her latest collection at Cannes Fashion Festival in Cannes, France.