Eyeglasses enhance vision, and wearing them can make or break your productivity, and even your professional image. Hence, it's crucial to choose the right pair of eyeglasses that's compatible with your lifestyle.
One of the most sought-after modern eyewear options nowadays is custom light-weight eyeglasses. As the name implies, these eyeglasses are customized and lighter in weight than traditional eyewear pieces.
In this article, you'll learn the art and science behind custom light-weight eyeglasses.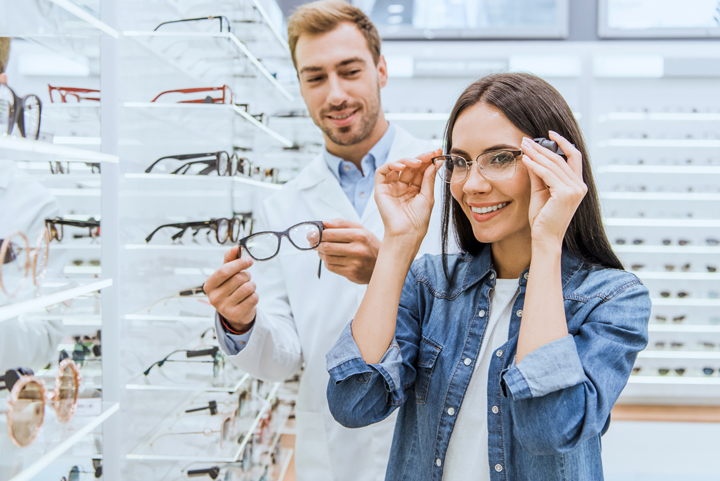 The Art
Eyeglasses can be the architectural anchor of your facial features, from the eyes to your forehead, and your nose. Artistically, the type of material, shape, color, and size of your eyeglasses dictates their compatibility with your face.
Getting into the art details of custom light-weight eyeglasses:
Natural animal horn, gold, or titanium on frames as light as 1.9 grams, such as Lindberg Glasses NYC, are some of the best light-weight materials for eyeglasses. These frames have highly flexible temples and nose pads to fit various facial features. Hence, light-weight eyeglasses are functional face accessories.
Plastic materials are also used in making light-weight eyewear. They're light, inexpensive, and come in different colors. For example, cellulose acetate propionate (a nylon-based, hypoallergenic plastic) and blended nylon frames are popular choices for light-weight safety or sports frames.
Titanium is available in a wide array of color tones, making it an ideal eyewear material. Companies that make gold eyewear often use gold plating instead of solid gold, which can be a nice accent on metal or plastic frames. If you're looking for an elegant color for an eye frame, choosing gold, titanium, silver, and other metals is a good choice.
Custom light-weight eyeglasses allow you to choose the perfect shape and size of lens and frame that match your face and personality. If your face is oval-shaped, then there's no problem wearing almost any shape of eyeglasses, but you'll look best with a rectangular or square frame.
People with round faces can choose custom light-weight eyeglasses styles in square, rectangular, oversized, aviators, cat-eye, wayfarers, and geometric frame designs. On the other hand, oval and round eyeglasses are more suitable for square-shaped faces, as they soften and balance strong jawlines adding contrast to the face shape.
Accessorizing with eyeglasses or sunglasses makes you more fashionable without compromising clear vision. So when choosing the best custom light-weight eyewear, consider the style and overall appeal when worn with your outfit of the day or OOTD.
Unique custom light-weight eyeglasses can be made of animal horn or wood, which can make them an elegant statement piece.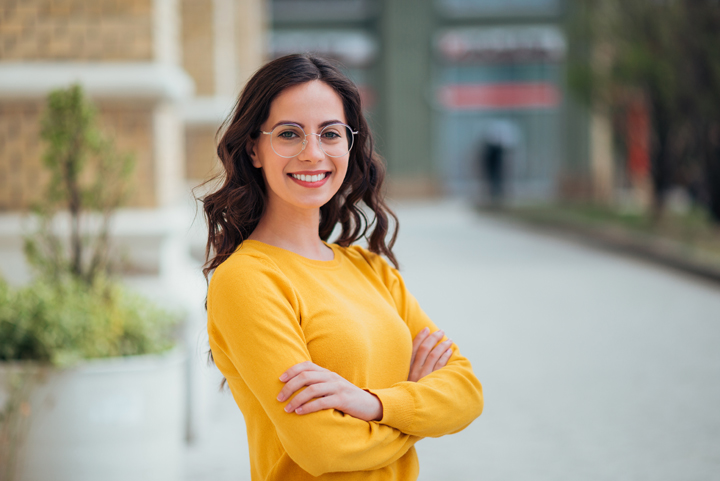 The Science
More than 12 million Americans over age 40 have impaired vision, as well as about 6.8% of Americans under age 18. This data shows that many people need to wear corrective eyewear. Choosing the right eyeglasses that won't hamper your comfort, productivity, and aesthetic look is crucial. Now, what makes custom light-weight eyeglasses different from traditional eyeglasses? What's the science behind their creation?
Modern eyewear embraces innovation, engineering, and patented technology. Custom light-weight eyeglasses eliminate unnecessary elements found in traditional eyewear, including screws, welds, and rivets. They are perfectly crafted using industrial design techniques without compromising attention to detail.
The science behind custom light-weight eyeglasses relies on its features and benefits, which include the following:
Choose high index lenses such as those made of polycarbonate that help reduce the weight on the face.
Slim metal eyewear frames made from titanium are an excellent light-weight option because this material is corrosion-resistant and strong.
Modern eyeglasses are light. As discussed above, custom light-weight eyeglasses achieve lightness because of their materials, which commonly include titanium, gold, or natural animal horn. Titanium is also corrosion-resistant, hypoallergenic, and extremely resilient. It is 40% lighter than most other eyewear metals.
New glasses headaches can result from poor-fitting frames that cause too much strain on the wearer. Because modern custom eyeglasses are light-weight, they're more comfortable to wear. They don't have unnecessary elements that add extra weight to your nose bridge, ears, and eye area.
Wood and bone are appealing and expensive because of their distinct beauty. For instance, buffalo horn frames are unique because they're handmade. Buffalo horn frames are elegant and warm, which may give you more comfort than other frames you've worn before.
Conclusion
The art and science of custom light-weight eyeglasses can capture the attention of anyone who's looking for a minimalistic, sophisticated, or simplistic design. So, when choosing your next eyewear, it's important to consider your comfort, productivity, tasks, and fashion preference. In this way, you can function at your best with a clear vision on your day-to-day tasks.