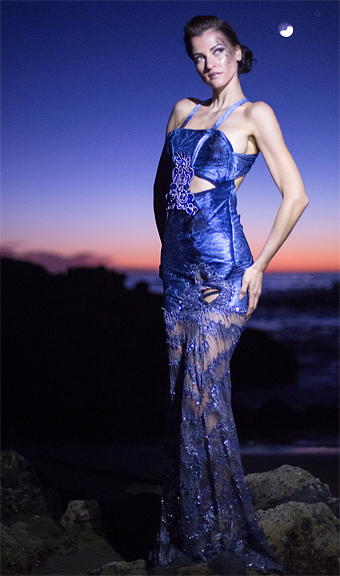 Los Angeles-based designer Dawn Nguyen will present the latest collection for her Dawn Sunflower label at Couture Fashion Week at 8:00 pm on Sunday September 7, 2014 in the Broadway Ballroom of the Crowne Plaza Times Square Manhattan, 1605 Broadway, in the heart of the Big Apple.
Dawn Sunflower (online boutique) is an international clothing brand launched in 2013. All collections are made in the USA and strive to provide a wide range of upscale trendy fashion clothing. From the outset, Dawn has been known for her unique womenswear featuring classic elegant styles and luxurious cuts. Her vision is to turn delicate high-quality fabrics into fashion with a single moment that will transform a women's body into art. Her sophisticated designs show the influence of Hollywood Glamour, flattering a woman's expressions of beauty and unique sexiness.
Dawn Sunflower's designs have been featurned in such publications asShineOnHollywood, Hollywood Weekly, FCM, Vietnam Harper's Bazaar, Cake, Sicky, Industrym, joo, Shimmer, Inframe Visual Art, Runway Magazine, and Avant Garde, to name just a few. Her designs have also appeared in several Asian-American TV commercials, an Anthony charity project film, in the pre-Emmy selections of StyleShopUSA, and in music videos. Celebrities she has dressed include Victoria Summer, Carmit Bachar, Jennifer Oguzie and Kate Linter.
Tickets to the show are available online.