There are few things a woman needs in life to be truly happy: good friends, easy access to a decent rosé and a capsule wardrobe filled with clothing options you know are going to look good on you. Granted, that last one is a little easier said than done. But, with a little research and some general know-how about flattering your body shape, you'll be well on your way to "best dressed diva" in no time. Check out our list of eight pieces of clothing that look good on everyone and stack your closet with simply the best this season.
Boyfriend Jeans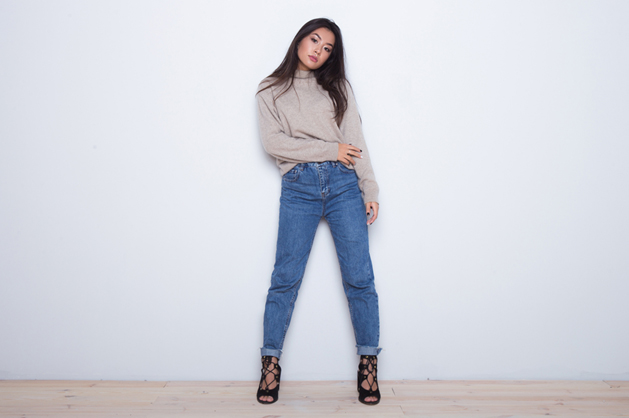 If you're only going to have one pair of go-to jeans this season, you better make them boyfriend jeans. While boyfriend jeans aren't meant to fit tight, they shouldn't be loose either. The perfect pair of boyfriend jeans would give you comfortable room in the thighs, outlining your legs, and start to loosen up slightly around the calf. And, even though they don't hug every curve like skinny jeans, they are universally flattering on all body types as long as the fit is right. Pro tip: Achieve the most flattering look from your boyfriend jeans by cuffing the leg right above the ankle to create a long–and seemingly taller–straight line. Pair them with high heels and a cool moto jacket and you'll be ready for a night on the town in no time.
Crop Tops


Source: Manny DaCunha/Shutterstock.com

While crop tops may have been synonymous with belly shirts once upon a time, showing a little navel is no longer a requirement for this flirty look. The relaxed fit through the shoulders flatters every frame and the cropped length allows you to highlight your waistline (or simply helps create one). Of course, since the crop top falls at your waist–not below–you'll want to pair them with high-waisted pants to give the illusion of longer legs.

Midi Dresses

Every girl needs at least one cute and sassy midi dress in her closet. Not only are they easy to dress up with a belt, high heels or a stylish blazer, but you can also wear them to brunch with the girls in flip flops and a jean jacket just as easily. A true midi dress outlines your form without hugging your curves and hangs somewhere between your knee and ankle, just above your calf muscle. Dress it up by adding a belt at the waist and strappy sandals to elongate your frame. With the right layering and use of accessories, you could wear a stylish midi all year round. How's that for versatile?!

Jumpsuits/Rompers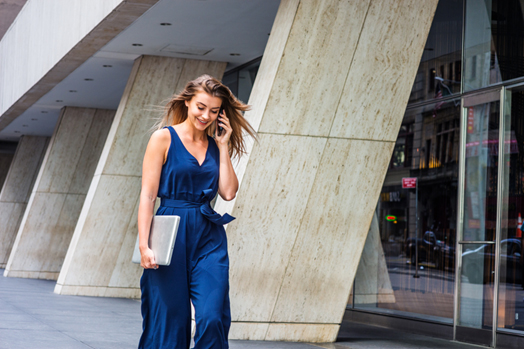 Okay, we know this one isn't an obvious choice, BUT we promise you that you can wear a jumpsuit or romper regardless of height or shape. The trick with one-piece fashion is to highlight a waistline without causing a bulge or cinching. If you have a curvy frame, then you'll want to highlight that natural waist. Think elongated necklines and a wider leg to feature that hourglass silhouette. For an athletic body type, try creating a waist by adding a belt around the navel, or opt for a sleeveless slouching V with a tailored cut to show off those long legs. Petite women can enjoy the comfortable style of jumpsuits, too, with a little help from a good tailor. Opt for a tailored, straight pant leg to give the illusion of height and pair it with high heels for an added boost. And, as for color, when it comes to stylish jumpsuits and rompers, you'll find it's more flattering if you stick with either one solid color or a subtle pattern throughout. Trust us, heads will turn regardless–and they won't want to look away.
Moto Jackets
There's something about a cropped moto jacket that takes just about any outfit to the next level of cool. Whether you're wearing it with jeans and a sassy tee or layering it over that jaw-dropping LBD, a chic moto jacket brings a stylish edge to any outfit. Add the illusion of height to your frame by sporting a jacket cropped at your waist. Not only will it help you look taller, but if you have a larger bust, it'll balance out your torso as well. Like all jackets, though, you'll want to make sure it fits comfortably across your shoulders–not too tight when you cross your arms.
Jogger Pants
Don't let the name fool you–jogging isn't a must-do in order to enjoy these comfy bottoms. Versatile and comfortable, a good pair of joggers is a valuable asset to any wardrobe. Not only can you blaze those hiking trails in style, but you can also dress them up in an athleisure look that is to die for. Show up at your next friendly cocktail hour in comfortable style when you pair your joggers with heeled ankle booties and a chic moto jacket layered over a sassy tee.
Two-Piece Sets
What could be better than a ready-made outfit at your fingertips? That's the beauty of a fashionable two-piece set. Not only will you look put-together in a matter of moments, but think of all the time you'll save yourself in the morning agonizing over what to wear. From flirty fun to stylishly professional, there's a two-piece set out there fit for every occasion.
Bodycon Dress
Trust us. Every fashionista needs a figure-flattering bodycon dress hanging in her closet. The type that hugs every curve and smooths every lump just right, giving you that jaw-dropping effect every single time. The beauty of bodycon is that they're made to hug and flatter that sexy figure of yours. Wearing your true size is an absolute must-do. The last thing you want is for it to hang loose. If you need a little added assistance in smoothing the curves, consider dresses made from a weightier material or use a form slimming undergarment to help achieve that flattering silhouette you're after. Pair this sexy look with your favorite high heels and diamond earrings for a night on the town you won't soon forget.