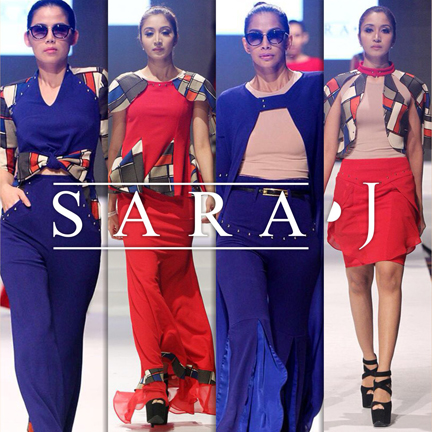 Rising Malaysian design star Sara Jamaludin will make her debut at Couture Fashion Week New York with the presentation of her latest collection. Part of CFW's 26th season, the fashion show will be held at 8:00 pm on Friday September 8, 2017 in the Broadway Ballroom of the Crowne Plaza Times Square Manhattan, 1605 Broadway, in the heart of the Big Apple.
Sara Jamaludin is a fashion graduate of University Teknologi Mara (UiTM). She launched her signature brand in 2011 and has been consistently building it ever since. In 2015 she opened her 'Sara J' boutique in TTDI Plaza, Kuala Lumpur. Sara J is a versatile label that includes modest wear, ready-to-wear, resort wear, bridal wear and demi couture. Sara J designs have been showcased at numerous  fashion shows locally and internationally since 2014. Sara Jamaludin aspires to take her brand to another level this year by participating in Couture Fashion Week New York. 
For the New York event, Sara J will present a special modernized collection featuring the traditional Songket fabrics of Malaysia. These exquisite and luxurious fabrics have traditionally been used in the finest fashion designs for special occasions, religious festivals, weddings and other social functions. Sara J has incorporated these beautiful fabrics into highly-wearable every day and demi couture designs.