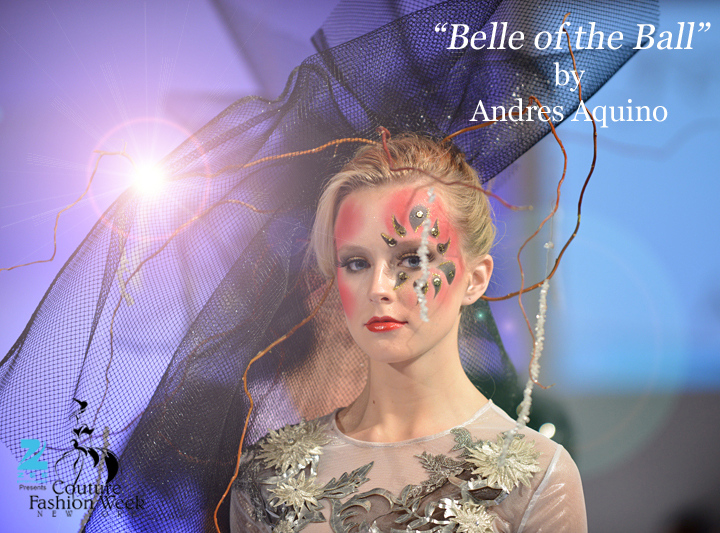 "Belle of the Ball" is the latest sublime collection by producer and designer Andres Aquino. The designs will be shown on the runway during the 25th season of Couture Fashion Week at 8:00 pm on Saturday February 11, 2017. The event will be held at the Crowne Plaza Times Square Manhattan in New York City.
The "Belle of the Ball" collection is filled with dreamlike grace. It is a beautiful waltz, a harmony of creativity and design. Classic and modern silhouettes merge to bring out the inner beauty and perfect individuality of each woman who wears them.
Andres Aquino is the founder of producer of Couture Fashion Week. He is also an award-winning designer renowned for his theatrical fashion show productions. This season will be no exception, with scheduled performers including singers Nadjah Nicole (The Voice), Princess Long Long and Pesvebi, the dynamic group of drummers, dancers and singers from the Republic of Georgia.