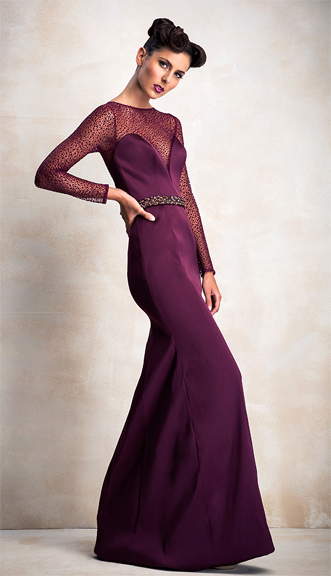 Rising Peruvian design star Paola Gamero will present her latest collection at Couture Fashion Week New York during the upcoming 22nd season of the prestigious event. The fashion show will be held at 8:00 pm on Friday September 11, 2015 in the Broadway Ballroom of the Crowne Plaza Times Square Manhattan, at the Crossroads of the World.
Paola Gamero's designs are very feminine and romantic designs with a focus on detailing. The handmade embroidery, jewels, laces and silks featured in her creations are inspired by her experiences in Europe and are designed to highlight the natural delicacy of women.
Ms. Gamero studied Business Administration at the University of Lima, Peru. Her personal taste for fashion motivated her travel to Milan, where she studied Fashion Design as well as Fashion Image and Fashion Styling and Production at the Marangoni Institute and where she worked as a backstage assistant at Milan Fashion Week S/S 2013. She also earned her certification as a Fashion Events Planner from the Fashion Institute of Technology in New York.