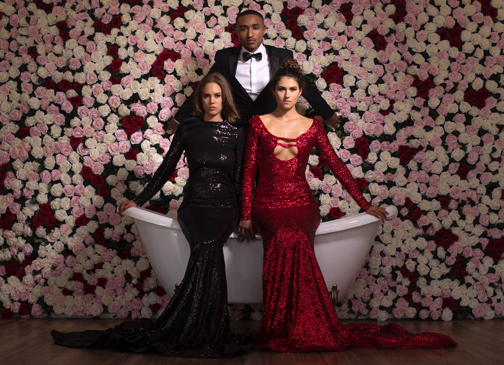 Designer Grayling Purnell will present his latest collection at Couture Fashion Week New York's 26th season. Marking the designer's first time showing at the prestigious event, the fashion show will be held at 6:00 pm on Sunday September 10, 2017 in the Broadway Ballroom of the Crowne Plaza Times Square Manhattan, 1605 Broadway, New York City.
Grayling Purnell is part of a new wave of American designers proving the country's fashion is not limited to floaty dresses and swimwear. Professionally trained in both Menswear and Womenwear, Mr. Purnell is based out of New York City and Los Angeles.
Grayling Purnell is a former child star, actor, model, singer and dancer turned fashion designer. He was featured in his first movie at the age of 8 (Meteor Man, directed and written by Robert Townsend). Mr. Purnell has always worn custom clothing, and as a child his mother always included him in the design process for his wardrobe. He started his first clothing line, Orphic Streetwear, in September 2013 and within six months he designed Six Shirts in Top Man in London, UK in Oxford Circus. Mr. Purnell attended the Parson's New School of Design and the Fashion Institute of Technology. He launched his signature line, House of Grayling Purnell, in September 2015. His voluminous separates and side cascade detailing are subtly man repelling, while more sharply tailored pieces are sure to get the tick of approval from both sexes.