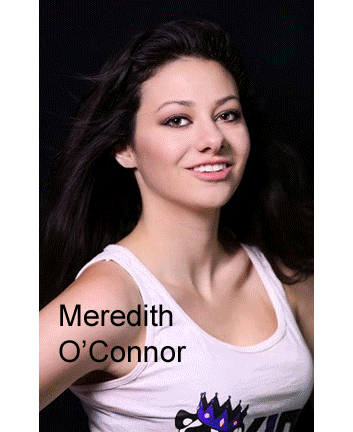 Andres Aquino will present a special collection entitled "Blue Rose" in the finale to the upcoming 21st season of Couture Fashion Week New York. The show will be held at 8:00 pm on Sunday February 15, 2015 in the Broadway Ballroom of the Crowne Plaza Times Square Manhattan.
For this event Mr. Aquino has partnered with Champions Against Bullying in their mutual efforts to heighten awareness and support for bullying prevention. Opening the show will be Meredith O'Connor, teen singing sensation and Star Champion Celebrity Spokesperson for Champions Against Bullying. The organization's recent heartfelt PSA, created by advertising powerhouse Deutsch New York, has received coverage in prestigious media including The Washington Post, The Huffington Post, Little Black Book, The Independent, Business Insider, AMC Network, KOMO-TV (Seattle ABC affiliate) and online through various channels where it garnered almost 400,000 views in less than 7 days.
Part of the proceeds from ticket sales will go to Champions Against Bullying. The organization's ad will be featured throughout the event along with other Couture Fashion Week sponsors on the huge digital billboard outside the venue in Times Square
Mr. Aquino's "Blue Rose" collection is chic and elegant, using predominantly black luscious fabrics with touches of blue. It is inspired by one of Mr. Aquino's poems. To make the show a more complete and inclusive experience, in addition to regular fashion models, Mr. Aquino has assembled a number of performers, artists and socialites, including a few beauty queens, who are passionate about making this a better world.
"Bullying is a problem affecting children, teenagers and even grown-ups nationwide," says Couture Fashion Week producer and fashion designer Andres Aquino. "We are excited to use our unique platform to help draw attention to such an important social problem. Being nice costs nothing, as the saying goes. The world is a better and more beautiful place when we respect each other without exception," he adds.
Among those scheduled to participate in the show:
Meredith O'Connor – Teen pop star and Champions Against Bullying Star Champion whose hit songs include Celebrity, The Game and Just the Thing with millions of downloads. She stars in the upcoming film Red Head Randy.
Alyx Je'Ane Shell – Miss Louisiana Gulf Coast Teen USA and more than a dozen other titles, proud to represent the State of Louisiana and its unique culture and rich history, as well as being a voice for raising awareness of childhood cancer through the Colors for a Cause charity.
Maryann Connolly – Multi-award-winning teen singer and finalist at American Idol/Hollywood Studios Florida.
Alexa Castle – Award-winning dancer and Miss New Mexico Teen USA 2011, Alexa is now at the University of New Mexico where she is a member of the UNM Dance Team.
Meghan Redd – A lead model for couture designer Raoul Blanco, she has been featured in several Louisiana fashion magazines
Catherine McGehee – Catherine recently received her high school's Golden Lion Award recognizing leadership, Christian character, and dedication to academics.
Lauren Cooper – From Sao Paulo, Lauren is a fitness guru and Brazilian swimsuit model.
Sydney Trim – An honor roll high school student from Lafayette, Louisiana, Sydney is an aspiring model and makeup artist, and volunteers as an art instructor at a local nursing home.
Alexis Albaugh – Alexis is the current spokesmodel for the Meadow's Racetrack & Casino, and a 2014 Swimsuit USA International Finalist. She is also a runway and print model, an aspiring actress, and a USA certified gymnastics coach.
Veronica Iovan – A talented young soprano who has performed at prestigious events and venues around the world, and is a popular regular performer at CFW.
Click for tickets and more information to the fashion show and after party.
For media inquiries, please contact:
Leigh Faith-Fujimoto
USA Director
Champions Against Bullying
[email protected]