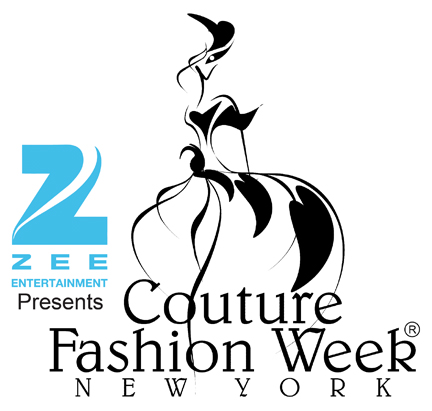 For its 24th season, Couture Fashion Week New York is pleased to partner with ZEE TV, one of India's leading television media and entertainment companies. The prestigious event will be held September 9-11, 2016 at the Crowne Plaza Times Square Manhattan in the heart of New York City.
Zee Entertainment Enterprises Limited is among the largest producers and aggregators of Hindi programming in the world, with an extensive library housing over 222,000 hours of television content. With rights to more than 3,818 movie titles from major studios and of iconic film stars, ZEE houses the world's largest Hindi film library. Through its strong presence worldwide, ZEE entertains over 1 billion viewers across 171 countries including USA, Canada, Europe, Africa, the Middle East, South East Asia, Australia and New Zealand. A pioneer of the television entertainment industry in India, ZEE's well-known brands offer a rich bouquet of 34 channels in India, and 39 dedicated channels for the international markets
This year ZEE TV has partnered with Couture Fashion Week New York which was founded in 2005 and presents a series of couture and luxury fashion shows in New York City, Cannes and other selected cities.
"ZEE TV, as the presenting sponsor, is quite thrilled and positive with this association. Although entertainment and fashion are two separate entities, they are interconnected in a lot of aspects. This season, with the participation of a several talented Indian designers and a focus on Indian culture, we are quite ecstatic about this association as we are the pioneers of Indian culture across the globe," said Sameer Targe, Business Head, ZEE TV AMERICAS.
Click for this season's schedule, tickets and more information.