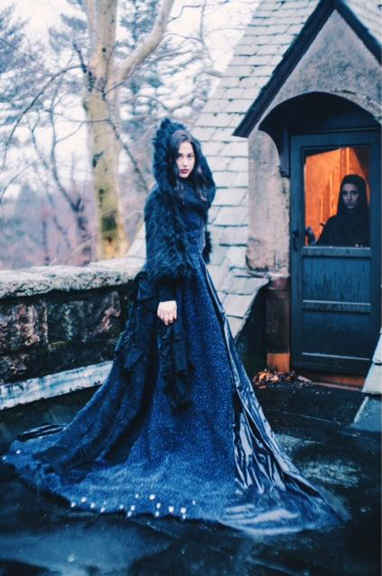 New York City designer Lauren Tormenta will present her latest collection at Couture Fashion Week New York during the upcoming 22nd season of the prestigious event. The fashion show will be held at 6:00 pm on Saturday September 12, 2015 at the Crowne Plaza Times Square Manhattan, in the heart of the Big Apple.
Lauren Tormenta is a graduate of the Fashion Institute of Technology and is a rising design star on the vibrant New York City fashion scene. Her signature brand specializes in unique and memorable custom designs, each telling its own story. The distinctive creations convey a rich powerful look through the mixing of materials including fine quality wools, knits, leathers, silk and lace, embellished with unique closures and embellishments. Ms. Tormenta draws design inspiration from the lure and mystery of medieval castles and the deep dark woods that surround them. Rich architecture, stone engravings and lavish gardens inspire her choice of fabrics.
When a woman wears a Lauren Tormenta design, she looks powerful, independent, and most of all, beautiful.