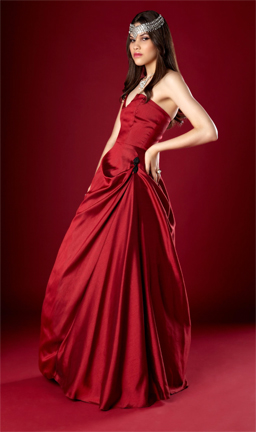 New York-based designer Elcy Cortorreal will present her latest collection of womenswear during the upcoming Couture Fashion Week event in New York City. The highly-anticipated runway show will be held at 6:00 pm on Sunday February 15, 2015 in the Broadway Ballroom of the Crowne Plaza Times Square Manhattan.
A native of the Dominican Republic, Elcy Cortorreal discovered her passion for fashion design and painting at a young age. She graduated from Laie Fashion Design School, and went on to study at the renowned Altos de Chavon design academy where she perfected her craft.
Ms. Cortorreal has shown her designs at important fashion events in the Dominican Republic, garnering enthusiastic reviews from experts in the fashion industry. She became a pioneer in launching fashion shows in regions of the Dominican Republic where they had never been held before, including the first-ever fashion show held at the Pinar Dorado Hotel in Jarabacoa, a fast-growing tourist region.
Since 2006, Ms. Cortorreal has worked in the United States with a number of established designers, including fellow Dominican and fashion legend Oscar de la Renta. Her wealth of experience has contributed to the perfection of her own unique style and her vision of offering her clients a variety of products of optimum quality. She launched her own label in 2009 with the mission of restoring fashion creativity through designs that blend the classic and the modern.