[sg_popup id="18″ event="onload"][/sg_popup]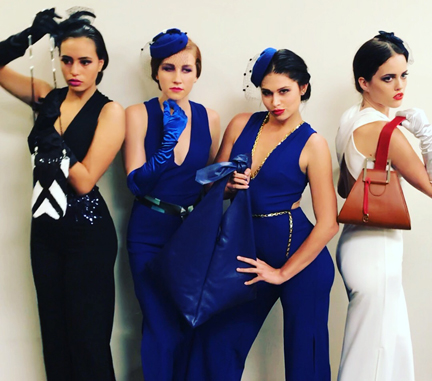 Maria Elena Couture will showcase her new couture line Mimmo & Lola in combination with her latest luxury handbag designs during the upcoming 27th season of Couture Fashion Week New York. Marking the prestigious couture label's clothing debut at the event, the fashion show will be held at 6:00 pm on Saturday February 10, 2018 at the Crowne Plaza Times Square Manhattan in New York City.
Maria Elena Coutures' new  distinctive clothing line Mimmo & Lola will debut on the runway in synchrony with her exclusive handbag line. Maria Elena Couture creations strive to blend unique contemporary design with a touch and flavor of the Cuban culture that defines her. Thinking of the woman on the go who wants to be defined by an exclusive fashion aura while she goes through her day, Maria Elena's irresistible and inimitable designs carry you with panache. The captivating colors and unique styles of Maria Elena's leather and fabric handbags and the new Mimmo & Lola couture fashions are the perfect addition to every woman's upscale fashionista collection.
Maria Elena, founder and designer of Maria Elena Couture, Inc., defines her brand as "a climactic glimpse into the vibrant cultural prism that is my native melodious Cuba along with the dynamic American culture which echo through my designs." According to the designer: "Don't carry a label, carry a unique style with cachet."