[sg_popup id="18″ event="onload"][/sg_popup]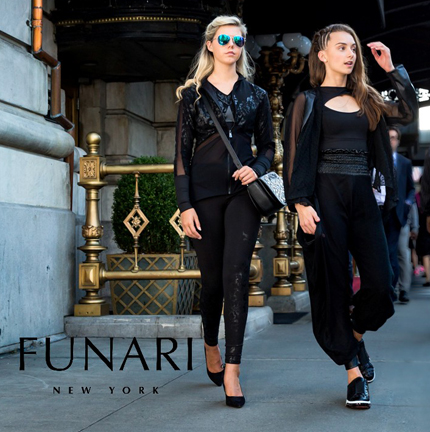 New York-based designer Janelle Funari will present the latest collection for her FUNARI label during the 27th season of Couture Fashion Week New York. The fashion show will be held at 4:00 pm on Saturday February 10, 2018 at the Crowne Plaza Times Square, in the heart of the Big Apple.
FUNARI performance active wear clothing is stylish, functional and eco-friendly, designed for today's dynamic and busy woman. Inspired by the streets of New York, the collection was created for the fierce yet subtle woman who will wear the line and feel the confidence and strength of a city warrior! The brand is edgy yet elegant, and can be worn all day long, transitioning seamlessly from the gym to a dinner out paired with heels. Designed with comfort, quality, practicality and couture in mind, the FUNARI brand is impeccably crafted from the world's best fabrics and manufactured in Brooklyn: Made in NYC.