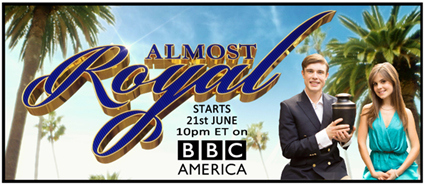 The hit new reality series "Almost Royal" filmed part of an upcoming episode at Couture Fashion Week New York recently. The show will be broadcast on BBC America this Saturday, 5th July at 10pm ET (check your local listings).
"We're really excited about the series – it has been getting amazing reviews in the media and has created a real buzz online," says producer Peter Hackett.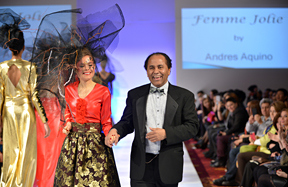 "This was a unique and fun experience," says designer and CFW producer Andres Aquino. "It was a hoot having Poppy walk the runway during my 'Femme Jolie' fashion show this season."
Feel free to engage with the series through social media. Poppy and Georgie's characters both have twitter handles (@PoppyCarlton / @GeorgeCarltonUK) and throughout the run of the series the hashtag #almostroyal will be used.
More details about the TV show and how you can view it, can be found on the website: http://www.bbcamerica.com/almost-royal/