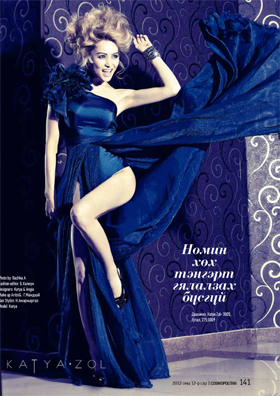 Rising design star Katya Zol will premiere her latest collection at the next Couture Fashion Week in New York City. The fashion show will be held at 4:00 p.m. on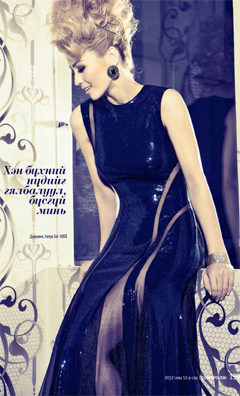 Friday February 15, 2013 in the Grand Ballroom of the landmark New Yorker Hotel, 481 Eighth Avenue, in the heart of the city's Fashion District.
The Katya.Zol brand represents the young generation of Mongolian modern and elite designers. Ms. Zol's designs are primarily made for the young professional, the trend setting forward thinker, who makes quality choices and keeps up with the latest in fashion. Her designs are highly creative and original, with a focus on unique long lasting style and appeal. The designer strives to bring out the wearer's singular style, making her feel special and confident.
Recently, Katya Zol was the first Mongolian designer to present her collection in a major fashion event in Malaysia, one of Asia's "tiger" countries. She launched her online boutique in 2010 worldwide, which has seen great success and a fan base eager for her latest creative ideas. Her designs were recently featured in Cosmopolitan magazine.
---
Couture Fashion Week is a multi-day event showcasing couture and luxury fashion. It also includes exhibits of luxury brands and fine art as well as world-class entertainment and receptions. The event is held twice a year in New York City and is attended by upscale consumers, invited VIPs, the press and high-end store buyers. Couture Fashion Week offers unique promotional opportunities for luxury products and services.
Visit the event website for more information: www.CoutureFashionWeek.com
Photos courtesy of the designer.
© USAFashionShows.com, CoutureFashionWeek.com, An Andres Aquino Production.
All Rights Reserved.