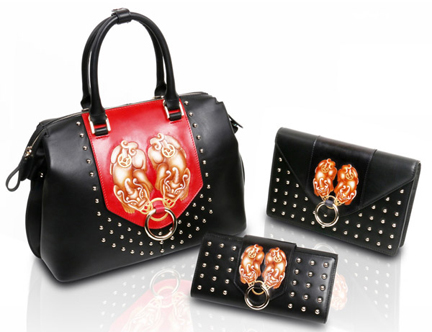 The handcrafted VITVITY luxury handbag collection will be introduced to the global market on September 9-11, 2016 at Couture Fashion Week, the Crowne Plaza Times Square, Broadway Ballroom, 4th floor, 1605 Broadway, New York City.
The magnificent and exclusive VITVITY handbag collection will also be presented on the runway with the impressive gowns of Andres Aquino, fashion designer, founder and producer of Couture Fashion Week, on Saturday, September 10, 2016, at 8:00 pm.
Browit America, Inc. also unveils their new website: www.VITVITY.com, which showcases the VITVITY brand's dedication to crafting the finest three dimensional effects in luxury leather available in the luxury accessories market today. 

VITVITY is proud to introduce our Luxury Handbag Collection. It is with profound pleasure that we invite you to rejoice in the 5000 years of artistic cultural heritage of China, interpreted into the art of the handbag. Each collection translates an ancient Chinese art into a functional, luxurious and stylish fashion accessory. Each piece will transport you to the auspicious and beautiful cultural history of China. We invite you to join us and explore our exquisitely crafted handbag collection.