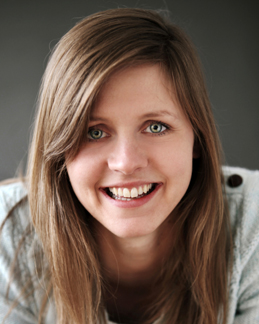 In her first appearance at Couture Fashion Week New York, London-based singer Kaja Pecnik will perform at 8:00 pm on Friday September 11 and 8:00 pm on Saturday September 12, 2015. Part of the 22nd festive season of the prestigious event, the fashion shows and performances will be held at the Crowne Plaza Times Square Manhattan, in the heart New York City.
A native of Slovenia, Kaja Pecnik is a soprano and actress whose performances are described as powerfully emotive and a definite stand-out. Her voice is truly inspiring, with a tenderness that touches the soul. Although her heart lies in opera and musical theatre, she successfully writes and performs her own pop and folk songs . Kaja is not just a singer, she is a performer who takes her audience on a journey with every note she sings. Kaja graduated from Cygnet Theatre, UK and has worked with major opera singers in her native country, including Rajko Koritnik and Amanda Stojovic. In 2014 her first solo concert, In Love With Love, premiered in Exeter, UK and Ljubljana, Slovenia to rave reviews. An extremely versatile artist, Kaja's acting repertoire covers such plays as Playhouse Creatures (Mrs. Betterton), Twelfth Night (Sir Andrew Aguecheek), Nine (1), The Last Nickel (Jamie) and, most recently, Triumph of Love, where she played the leading role of Phosion. She has been praised by critics as an actress with "a witty charisma quickly winning the audience over and as she charms and improvises her way through the play, she is unquestionably the one who steals the show." (Lucy Corley). Kaja has also appeared in short movies and music videos. Among a number of projects currently underway is her upcoming starring role with major acting industry names in The Composer, a feature film produced by talented Hollywood composer William Camilleri (Braveheart, Silence of the Lambs, etc.).
Click for tickets and more information.
#kajapecnik #couturefashionweek #newyorkfashionweek #cfwnyc