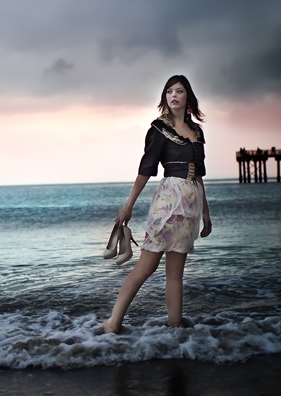 In her first appearance at Couture Fashion Week, designer Ruby Johnson will present her latest collection on the runway at 6:00 p.m. on Friday February 15, 2013. The fashion show will be held in the Grand Ballroom of the landmark New Yorker Hotel, 481 Eighth Avenue, in the heart of New York City's Fashion District.
Ruby Johnson is the custom couture designer for Ruby Ellen Designs (R.E.D. Haute Couture) in Calgary, Canada. Ruby is quite the 'afashionado' when it comes to conceptualizing a woman's dream dress. Working closely with each client, Ruby provides an intimate and interactive setting, involving the client in the complete fashion experience. From selecting the textiles, providing fit and flattering style consultations, all the while ensuring individual flare is paramount.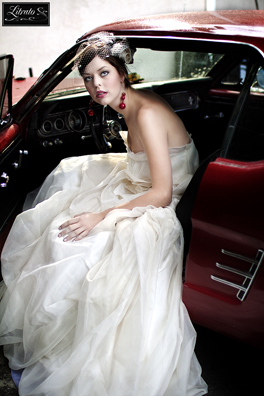 R.E.D.'s latest collection is based on rising from ashes and finding a mosaic of beauty from fragmented fabric and lace, destined to slip through the shears, only to be swept from the sewing room floor. By weaving together expert tailoring, whimsy, natural silks and a raw vulnerability, Ruby has created a dream cloud of softness and femininity with a breezy sway.
Each piece is accessorized with one-of-a-kind jewelry by Jolanta Fashions, designed specifically to the client's desires, reflecting her personality and matching her special gown. Born in Poland, Jolanta moved to Canada in 1991. She started Jolanta Fashions in 2009, converting a long-time passion into a high-end custom jewelry business. Using only natural materials, Jolanta never repeats a design. Her creations combine a variety of techniques and seek balance between familiarity and unexpectedness. She has been working closely with Ruby since 2011, and became part of the R.E.D Collective.
Ruby Johnson has shown her collections in Calgary, Boston and Brooklyn. This will be her first showing at Couture Fashion Week New York.
Visit the designer's website at: www.RubyEllenDesigns.com
---