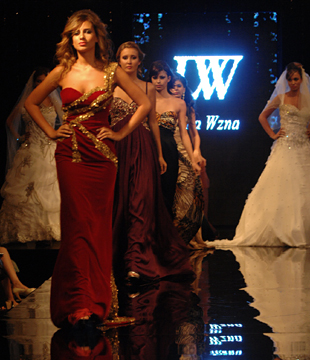 Prominent Middle Eastern designer Laila Wazna will present her latest collection in New York City at the upcoming Couture Fashion Week. The fashion show will be held at 8:00 p.m. on Saturday February 16, 2013 in the Grand Ballroom of the landmark New Yorker Hotel, 481 Eighth Avenue, in the heart of the city's Fashion District.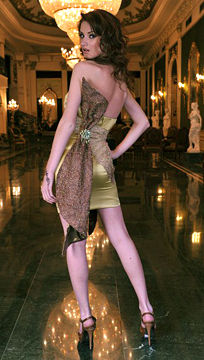 Laila Wazna's unique creative designs are romantic, contemporary and bold. Her creations are known for their artistic flair and impeccable craftsmanship.
Ms. Wazna's highly anticipated Fall/Winter 2013 collection, which she will present in New York, is characterized by an elegant couture style, featuring a harmonious blending of beautiful feminine silhouettes with the finest fabrics and embellishments of Swarovski crystals, sparkling zircon gemstones and expert embroidery. Cool color combinations speak of luxury and romance.
Laila Wazna also designs fine jewelry and handbags to complete flawless ensembles. The designer is based in Saudi Arabia and caters to a discerning fashion-conscious clientele. She has shown her designs on runways in the Middle East as well as in the USA.
Visit the designer's website at: www.LailaWazna.com
---