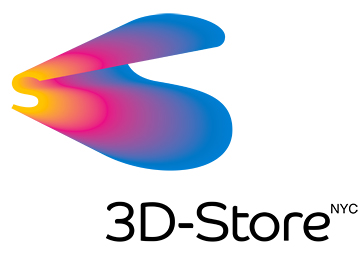 At the upcoming Couture Fashion Week event in New York, 3D-StoreNYC will demonstrate how 3D printing technologies can be applied in the fashion industry to create beautiful art. Eight unique headdresses, created by designer and producer of Couture Fashion Week Andres Aquino, will be printed on a 3D printer by 3D-StoreNYC and shown on the runway at the designer's fashion show, 8:00 pm on Saturday September 6. The show will be held at the Crowne Plaza Times Square Manhattan.
3D-StoreNYC is a dynamic, innovative and fast-growing company specializing in 3D printing, 3D modeling and supportive 3D printing services. Working with businesses and individuals from a variety of different industries like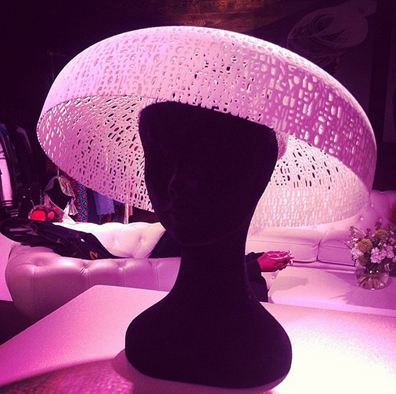 Medical and Dental, Architecture and Design, Jewelry, Automotive and Engineering, the company's comprehensive approach offers solutions from purchasing 3D printers to ongoing support of the related equipment. 3D-StoreNYC cooperates with businesses, private and public organizations that use advanced prototyping technology in their field. The creation of 3D prototypes enables visualization of details and parts of any complexity.
Technology is destined to change our views on life. 3D printing is transforming the way we learn, teach, and create. Every idea can have a shape. With the support of professional designers working together with clients, 3D-StoreNYC creates amazing 3D printed items.
3D-StoreNYC is set to launch a new website, www.3d-storenyc.com , in August, 2014 which will guide the customer through different 3D printing products that may be purchased online, as well as providing detailed information on all the products presented. Communication with the company and its representative offices is interactive and simple. Another exciting part of the website is the online store where customers can design and order their own products with a few clicks, or choose from a range of completely designed products offered by the company. All designers are welcome to work with customers to share their 3D models and help transform ideas into reality.
Come see for yourself and join the evolution with 3D-StoreNYC.
Now entering its 20th season, Couture Fashion Week is a multi-day event showcasing couture and luxury fashion. It also includes exhibits of luxury brands and fine art as well as world-class entertainment and parties. The event is held twice a year in New York City and is attended by upscale consumers, invited VIPs, the press and high-end store buyers. More information and tickets: www.CoutureFashionWeek.com .
---

© USAFashionShows.com, CoutureFashionWeek.com, An Andres Aquino Production.
All Rights Reserved.