All-Day Platinum VIP Tickets to Couture Fashion Week New York
Tickets are Non-Refundable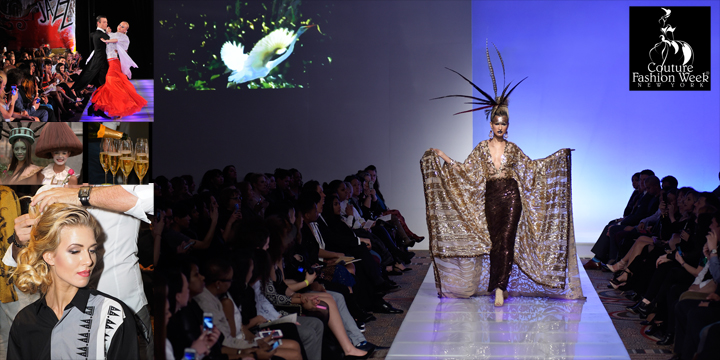 Couture Fashion Week New York is the longest running New York Fashion Week event under the same brand. February 2018 will be our 27th consecutive season. Don't miss out on the gorgeous fashion shows, world-class entertainment and fun after parties.
ALL DAY PLATINUM VIP TICKETS at Couture Fashion Week New York
The Ultimate Fashion and Luxury Experience
Venue: Crowne Plaza Times Square Manhattan
1605 Broadway (between 48th/49th Streets)
Fashion Shows: Broadway Ballroom, 4th floor
Parties/Dinners: Brasserie 1605, Lobby Level
– Prime placement front row seating at ALL fashion shows that day.
– Escorted backstage tour.
– Cocktail and snack break.
– Red carpet photo ops with designers and models.
– Admission to after party after 8:00 pm fashion show. Includes scrumptious dinner buffet, 2-hour open bar, music and dancing.
Reserve your spot today to experience an incredible showcase of luxury and style.