Fashionistas are looking forward to the upcoming season of Couture Fashion Week New York with great anticipation. The multi-day event, now entering its 23rd season, will be held February 12-14, 2016 at the Crowne Plaza Times Square Manhattan, 1605 Broadway, New York City. One of New York Fashion Week's most prestigious events, CFW presents the latest collections by exceptional designers from around the globe, world-class entertainment, chic after parties and more.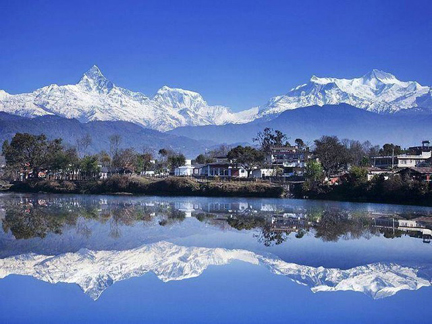 This season, Couture Fashion Week is pleased to include a dazzling showcase of art, culture and design from Nepal. As Nepal recovers from the recent devastating earthquake, it is reassuring potential travelers and business partners that the country is absolutely safe and welcomes visitors with open arms. With its rich history and culture, and a warm and welcoming people, Nepal is a jewel waiting to be discovered.
CFW Producer Andres Aquino has been working closely Raja and Deepak Ghimire and their team, including Ms. Sarmista Ilo, Mr. Prem Ghopal Maharjan and Mr. Rishi Prasad Dhakal, to coordinate the Nepal showcase. "I'm delighted to work with these dedicated individuals to put a spotlight on the unique and exotic Nepalese culture for our guests," says Mr. Aquino. "I'm sure our audiences will love the very impressive presentation."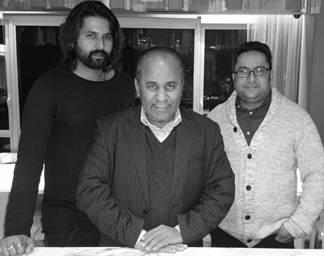 The Nepal showcase at Couture Fashion Week New York will include around a dozen prominent companies in such industries as tourism, fabrics, art and handicrafts. Visitors to the event are welcome to stop by the exhibits on Friday February 12 from 5:00 pm to 9:00 pm, and on Saturday and Sunday, February 13 and 14 from 3:00 pm to 9:00 pm. Exhibits are open to the public free of charge. Tickets to fashion shows and parties are available for purchase online.
For more information on the Nepal showcase at Coutre Fashion Week, contact: Raja Ghimire at rajagwf@gmail.com or Deepak Ghimire at dpakcfw@gmail.com
For tickets and more information on Couture Fashion Week, visit www.CoutureFashionWeek.com